Delhi Technological University open 'Lab on Wheels' to be launched in April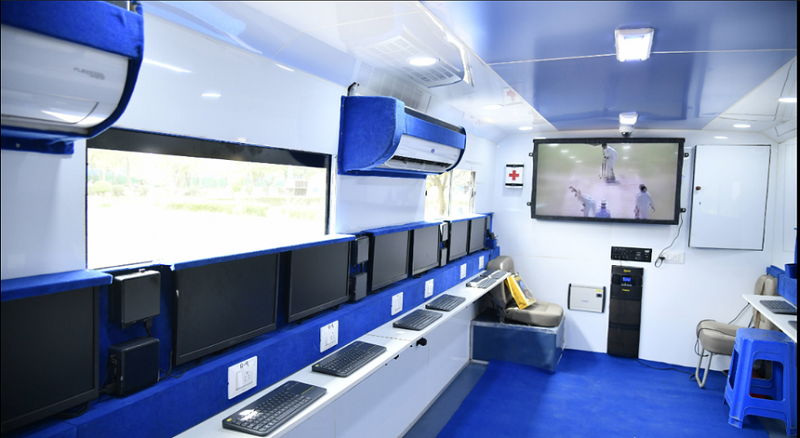 Published by : stepincollege
Delhi Technological University open 'Lab on Wheels'
Delhi Technological University: For students in Delhi colleges, the Delhi Technological University will open a "Lab on Wheels." The project was started with the aim of educating students in the state's rural areas. 17 monitors, 2 televisions, one 3D printer, air conditioning, surveillance cameras, and printers will be installed in the car. Manish Sisodia, Delhi's Deputy Chief Minister, and Education Minister will unveil the vehicle on April 6, 2021. According to sources, the mobile lab will be taken to many campuses, where students and teachers will be able to use the equipment. The vehicle will also be driven to educational institutions and other sites where students will obtain an education.
Service to humanity initiative: Professor Yogesh Singh, Vice-Chancellor of Delhi Technological University, announced that the university is launching the 'Lab on Wheels- Delhi Technical University with the aim of serving humanity under the 'Digital Village-Literate India' initiative. DTU volunteers will provide students with tutorials, study tours, and seminars, as well as assisting underprivileged students across Delhi in obtaining education and related services. DTU will also work with the Delhi government to improve the status of both school and higher education in the city.
Samsung India and Delhi Technical University had previously partnered to establish a Samsung Innovation Lab focusing on collaborative research and training. Under the Samsung Innovation Campus initiative, Samsung India has opened a Samsung Innovation Lab at Delhi Technological University (DTU). Students and faculty from DTU will use the lab to work on advanced technology training as well as joint research partnerships in areas like Application Framework, Multimedia, Health, and Security.
With this addition, Samsung's Samsung Innovation Campus program, which was previously known as Samsung Digital Academy, now has eight technical labs spread throughout the world. Prof. Yogesh Singh, DTU Vice-Chancellor, Mr. Kyungyun Roo, SRI-N Managing Director, Prof. Rajni Jindal, DTU Head of Department, Computer Science and Engineering, and Dr. Divyashikha Sethia, Faculty, Computer Science and Engineering, who is heading the Samsung Innovation Lab at DTU, all attended the opening.
"As part of our citizenship mission of Together for Tomorrow, Samsung helps young people all over the world gain access to better education and learning opportunities. People's Empowerment The new lab at DTU, which is part of the Samsung Innovation Campus initiative, will help students take advantage of the growing opportunities in digital technology while also energizing their talent in the direction of Samsung's Powering Digital India philosophy "Samsung India's Vice President of Corporate Citizenship, Partha Ghosh, said.