University of Hyderabad launches Online Diploma Course in AI & ML | StepInCollege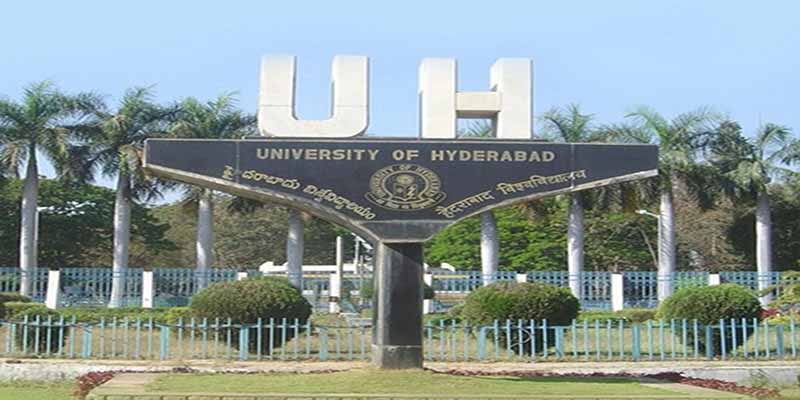 Published by : stepincollege
University of Hyderabad deliver online diploma course: The University of Hyderabad (UoH) and AAIC Technologies have announced a partnership to deliver an online diploma course in artificial intelligence and machine learning (DAI&ML). VK Saraswat, a member of the NITI Aayog, practically inaugurated the first class, which offered a skill-based, tailor-made course for graduates and working professionals. This is a first-of-its-kind diploma course offered by the University of Hyderabad's Centre for Distance and Virtual Learning (CDVL) in partnership with faculty from the School of Computer and Information Sciences (SCIS) to make artificial intelligence available to everyone. The first batch was practically inaugurated on Saturday by VK Saraswat, a member of the NITI Aayog, with the primary aim of providing a skill-based, tailor-made course that can develop graduates' and working professionals' industry-ready skills.
University of Hyderabad launches Online Diploma Course in AI & ML
Saraswat said that, since artificial intelligence has long been used for commercial purposes by the private sector, this course would make it available to all sectors of society. He also said that the government is working hard to implement and incorporate artificial intelligence in a variety of areas, including agriculture, healthcare, smart city innovations, connectivity, education, manufacturing, and infrastructure.
UoH Vice-Chancellor Prof. Appa Rao Podile: In addition, UoH Vice-Chancellor Prof. Appa Rao Podile stressed the importance of eliminating a few main obstacles in order to reap the benefits of AI-based resources. The lack of human expertise in AI research and application, access to intelligent data, and the lack of a collaborative approach to AI adoption and application were all listed as major roadblocks. He went on to say that the University of Hyderabad had made tremendous progress over the last five decades to become the most sought-after college for students interested in artificial intelligence and machine learning.
AL and Emerging Tech partnership with IIT-H: TalentSprint is offering a 6-month Technical Certification Program on AI and Emerging Technologies in partnership with IIT Hyderabad. It is a rigorous and in-depth curriculum that allows students to develop knowledge in AI and Emerging Technologies. This program provides students with the opportunity to learn from top IIT Hyderabad faculty, apply what they've learned through Project Bootcamp, assignments, and case studies, and work on real-world applications such as e-commerce recommendations and object recognition. About 160 students have completed the curriculum to date. Enrollment in Cohort 3 of the program is now open.