Bachelor of Occupational Therapy (BOT) at VGU Jaipur, Fees Details, Scholarships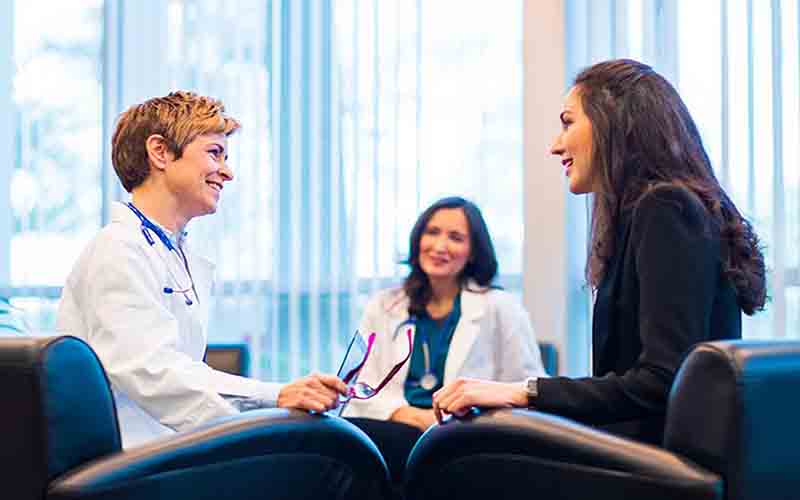 Published by : stepincollege
Bachelor of Occupational Therapy (BOT) at VGU, Jaipur
Occupational Therapy is a branch of modern health care that focuses on holistic evidence-based client-centred activity with a primary focus on purposeful goal-oriented activity using the most up-to-date technological systems for patient evaluation, diagnosis, education, and treatment with the goal of preventing disability, promoting health and well-being, and returning to optimum occupation.
Occupational therapy is a scientifically-based applied science that improves a client's ability to engage in purposeful occupational activities.
Occupational therapists evaluate, schedule, and execute the suggested intervention, as well as monitor and redefine it based on feedback from monitoring. He also does a re-evaluation of the occupational therapy client or patient.
Occupational therapists work with people of all ages and with any disability or pathology that may limit "occupational" (human) success. Occupational therapists play a well-established therapeutic role around the world.
Vivekananda Global University, which is ranked among India's Best and Top Bachelor of Occupational Therapy (BOT) Colleges, provides students with an intellectually stimulating atmosphere and a course curriculum that includes practical training, project work, expert lectures, and more. Although theory allows you to grasp the subject's complexities, the well-equipped laboratories allow you to gain a more in-depth understanding and real-world experience.
Scope
The stress level in Indian citizens' lives has increased as a result of the country's rapid urbanisation and growth. People in the private and corporate sectors seek counselling and guidance on a regular basis in order to live a happier life. As a result, a BOT degree can assist you in being a part of this quality life supply chain, where you can assist students medically, emotionally, and mentally.
A Quick Look at the Departments
Experiential and project-based learning
Curriculum developed with the help of industry experts
Experiential learning that leads to professional grooming
Unprecedented Business Support
Practice areas include-
Children & Youth
Productive Aging
Mental Health
Rehabilitation, Disability & Participation
Work & Industry
Health & Wellness &
Community-Based Rehabilitation
ELIGIBILITY AND FEE DETAILS
Eligibility –
From a recognised board, 10+2 or equivalent.
At the 10+2 level, the main subjects of study are physics, chemistry, biology, or mathematics.
At the graduation level, a minimum aggregate score of 50% (45% for SC/ST/OBC candidates) is required.
Candidates who are taking their final 10+2 test are also qualified to apply on a provisional basis for the course.
Note: At the time of entry, original documents are checked. Different colleges can have different minimum requirements.
If a candidate has not studied English as a subject, the condition of English may be waived if the candidate has studied in English medium during his qualifying test.
Fees Details –
| | |
| --- | --- |
| Duration | Fees |
| Yearly Fee | 60000 -/ INR |
| Semester Fee | 30000 -/ INR |
Scholarships –
| | |
| --- | --- |
| Criteria | Scholarship amount (per semester) |
| 75% or above aggregate marks in 12th | 25% of Programme Fee |
| 60% or above aggregate marks in 12th | 10% of Programme Fee |
Fee After Scholarship –
Details

Scholarship Amount

(per semester)

Applicable Fee after Scholarship

(per semester)

75% or above aggregate marks in 12th

15000

(i.e. 25% of Programme Fee)

45000

60% aggregate marks in 12th

6000

(i.e. 10% of Programme Fee)

54000
Pathway After Bachelor of Occupational Therapy (BOT)
A BOT degree can help you enter this quality life supply chain, where you can help students succeed medically, emotionally, and mentally. People who want to work as a private practitioner have a number of options. Various corporate companies also employ clinicians to uphold safe workplace conditions. Following are some of the most popular work profiles that you can pursue after completing BOT:
OT Technician
Consultant
OT Nurse
Rehabilitation Therapy Assistant
Private Practitioner
Speech and Language Therapist
Occupational Therapist
Lab Technician
Service Delivery Manager
Medical Record Technician
OT In-charge
National Sales Manager
Critical Care Nursing In-charge
Faculty of Medical Sciences
Medical and biomedical sciences, pharmacy, allied health, nursing, health, and fitness are only some of the specialisations available. A course in medicine and health sciences allows students to study and follow the Hippocratic Oath for ethical behaviour, which states that a medical practitioner must practise medicine sincerely in all fields, including patient care, teaching, and research.
Why Medical Science?
Hospitals, medical supplies, clinical procedures, telecommunication and IT for the medical industry, medical tourism, and health insurance make up one of the largest service sectors.
Students with a medical or health science degree will find work in hospitals and private clinics in the healthcare industry. Graduates of medical and health sciences will work in research centres, labs, and the pharmaceutical industry.
Medical Science as Career
There is no other discipline that commands as much respect as that of a doctor. On a regular basis, a doctor treats and communicates with patients. A career as a doctor allows you to help people by curing them and thereby adding happiness to their lives. To work in this field, you'll need patience, compassion, focus, emotional power, fast-thinking, and attention to detail.
The healthcare sector as a whole is booming around the world. Many corporate hospitals have sprouted up, propelling the industry forward. Doctors will work in both the public and private sectors in India. Doctors are required in a variety of fields.
Multi-specialist Hospitals and Nursing homes
Business organizations
Industries
Primary Health Centers
Schools and embassies as consultants
Armed Forces
Railways
NGOs
Teaching
Hospitals (Private and Government)
Research Areas
Pharmaceutical and Biotechnology Companies
Department of Medical Sciences
Students at VGU's Faculty of Medical Sciences are expected to have an enriching and life-changing experience that will allow them to achieve new professional heights. We encourage our students to sharpen their skills and expand their knowledge base through a variety of extra-curricular, co-curricular, and curricular activities led by faculty who not only keep up with current events but also add to the body of knowledge in their area of expertise. We have Centers of Excellence to help with this by enhancing domain-specific research and training among faculty members, as well as entrepreneurship among students. Our faculty contributes significantly to academia through quality teaching, journals, workshops, conferences, and other means in a very friendly and professional atmosphere.
Infrastructure
Infrastructure that is cutting-edge, with smart classrooms and laboratories equipped with cutting-edge technology.
Crop Research Centre and Horticulture Nursery on a 30-hectare farmland.
The following units are available: Polyhouse, Poultry House, Meteorological Center, and Vermi Compost Units.
Hydroponics lab and modern farm equipment
Awards and Recognition
Students participated in a variety of state and national sporting competitions, winning first place in Kabaddi at BITS Pilani.
The faculty members competed in the PANACHE XII, where they won first place in Football and Kabaddi.
The majority of the faculty members have earned a Ph.D.
On a regular basis, field visits, instruction, and agricultural exhibitions are held.
The course curriculum is based on the recommendations of the ICAR 5thDeans' Committee.
Students from Tennessee State University in the United States completed a summer internship at VGU's Department of Agriculture.