CSBC 2021: 6 candidates caught using N95 masks for cheating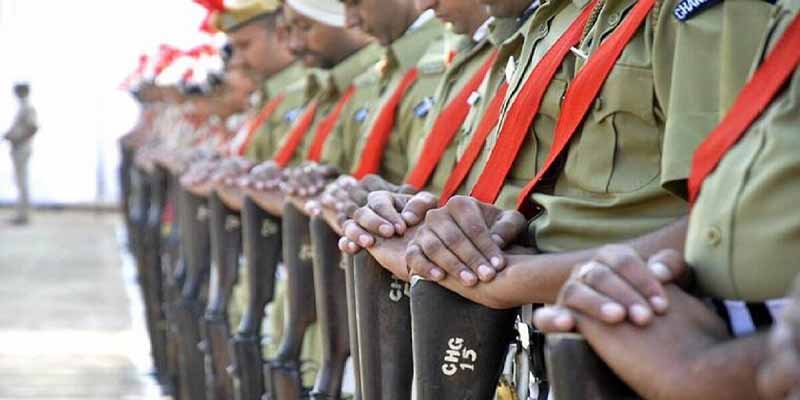 Published by : stepincollege
CSBC 2021: 6 candidates caught using N95 masks for cheating
CSBC Exam 2021: Aspirants for constable jobs in Bihar have devised a new method of obtaining unfair advantages. On Sunday, officials in Bhabua and Hazipur arrested three aspirants for cheating in the Central Selection Board of Constables (CSBC) Bihar Police Constable recruitment test by using N95 masks as an electronic gadget. Aspirants for Bihar Police constable use N95mask to cheat in an exam conducted by the CSBC. They had embedded mobile SIM cards, Bluetooth devices, and other electronic devices in the masks they wore during the test. Superintendent of police, Bhabua, Rakesh Kumar, said the racket's masterminds were sitting at a distance, offering answers to the aspirants.
Using Electronic devices: The devices were stitched inside the mask near the mouth and ear and were not visible from the outside, according to police. Aspirants posed the question, and their friends responded through the computer. Invigilators became suspicious after hearing the examinees speak in a husky tone and thought something was wrong, so they alerted the police.
Candidates using Devices: Vicky Kumar, a student at Children Garden School in Bhabua, and Niranjan Kumar, a student at DAV School in Yadupur, were arrested after officials discovered electronic devices hidden in N 95 masks that were being used for cheating. The arrested aspirants revealed that the racket's mastermind was sitting 20 kilometers away in Kudra, providing the correct response after aspirants communicated their questions via the unit. Santosh Kumar, Dipak Kumar, and Atul Pal were arrested by a police team after they raided a house in Kudra. They were found with a laptop, printer, cell phone, and books.
According to police, the youths were using books and Google to provide exact answers to the aspirants. It was a small group of friends from the Kudra district, with only five people involved: two aspirants and their three friends. According to SP Kumar, a case was filed against them under related parts of the Indian penal code and the Information Technology Act, and they were sentenced to prison. An aspirant named Vishal Kumar was arrested in a similar incident during a constable recruitment examination in Hazipur, north Bihar while cheating with electronic devices installed in his N95 mask. Officials said the mask concealed a mobile SIM card, battery, Bluetooth, and other circuit-connected devices.
Electronic devices were stitched inside the mask and were not visible, according to police officials. The system was placed near the aspirant's mouth and ear so that he or she could easily listen and talk. Since the aspirants were cheating during the interview, they were always speaking in a low voice, which made the invigilators suspicious, and they caught those candidates red-handed. Every year, for the purpose of recruitment, the CSBC conducts this test throughout the states. This CSBC test is being held in Bihar for the recruitment of Bihar Police constables in the year 2021. Bihar police has announced a total of 8,415 vacancies for the CSBC exams in 2021.