JEE Main March 2021 Final answer keys released at jeemain.nta.nic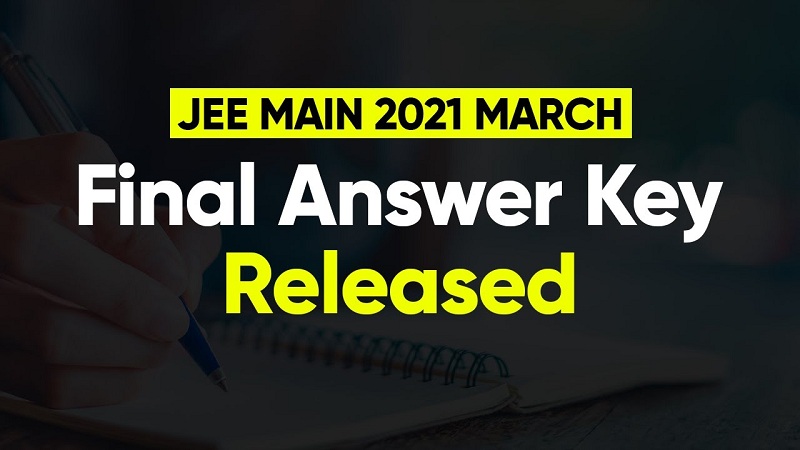 Published by : stepincollege
JEE Main March 2021 Final answer keys released
National Testing Agency (NTA) has published the final response key for the Joint Entrance Examination (JEE) Main conducted in March on its official websites nta.ac.in and jeemain.nta.nic.in, the. The final response key will be used to determine the outcome. Students who have taken the exam will use the response key to determine an estimated score. Students must keep their response sheet and the final answer key with them at all times, awarding themselves +4 for each answer key that suits the response sheet and subtracting one mark for each incorrect attempt. A student will offer 0 marks for a question that they have not attempted – there will be no addition or deduction. This can provide students with a rough estimation of their grades.
According to preliminary feedback from students and experts, the March attempt was more difficult than the February session. The mathematics section was deemed relatively difficult by the majority of students. Experts had also expected that the number of conceptual questions in the March session would be higher, making it more challenging for some students.
Steps for downloading the answer key:
Phase 1: Go to jeemain.nta.nic, the official website. in
Phase 2: In the top left tab, click on the answer key link.
Phase 3: A PDF will open, which you can download.
Phase 4: The answer key is now available!
If a student is dissatisfied with their results, they may reappear for JEE Main 2021. The next exam will take place in April, with the final attempt taking place in May. When compiling the rank list, the student's best marks from all attempts will be taken into account. In comparison to the February session, there were fewer students who took the JEE Main exam in March. In March, a total of 6,19,638 candidates registered, compared to 6.52, 627 candidates in February. Some students from the February session have returned to raise their grades in the March session.
There were a total of 6,19,638 candidates who registered to take the exam. Male students accounted for the majority of the students (4.28 lakh), with 1.97 lakh females and two transgender candidates rounding out the number. The exam was conducted in 792 places. The majority of students, 579759, chose to take the exam in English, while 19497 chose to take the exam in Hindi. The JEE Main will be held in 13 regional languages starting this year. Assamese, Bengali, Gujarati, Kannada, Malayalam, Marathi, Odia, Punjabi, Tamil, Telugu, and Urdu were among the 20382 candidates who chose to take the exam in other Indian languages.