CBSE Board Exams 2021: Postponement to home boards | StepInCollege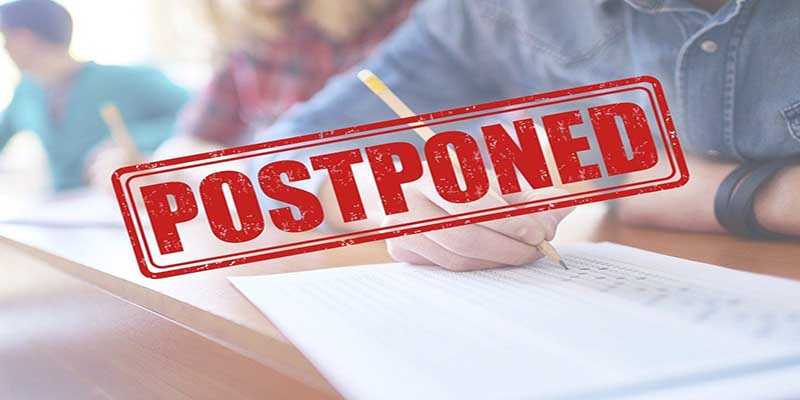 Published by : stepincollege
CBSE 10th and 12th Board Exams will begin on May 4th, 2021. Concerns about the upcoming boards and how to ensure secure exams for students have risen in response to an alarming increase in COVID events. The Central Board of Secondary Education's (CBSE) 10th and 12th Board Exams are set to begin on May 4th, 2021. Practical tests and internal assessments for students in classes 10 and 12 have already begun in the schools. However, as the number of cases continues to increase, questions about how the exams will be conducted are emerging. Experts and academics have expressed concern as well. While no one has proposed canceling the tests, several proposals have been made to improve exam management during the pandemic.
CBSE 10th 12th Board Exams 2021: Postponement to home boards
Ms. Reema Rai, Principal, AIS says: Many people were opposed to the exams being postponed or canceled. Ms. Reema Rai, Principal, AIS, says the effect of the potential postponement is detrimental to the students' overall well-being. "One exam will determine the next academic cycle. The academic session has been moved back three months due to Class 10, 12 exams in May. If the tests are delayed any longer, the next academic session will have to be rescheduled. Rather than postponing or canceling tests, we must step on now to find a safer way to perform them. The CBSE needs to focus on exams that are shorter in time. Despite the fact that the board has offered the opportunity to appear for Change within the year, a more condensed timetable would have been more manageable."
Mrs. Charu Wahi, Principal of Nirmal Bhartia School in Dwarka, expressed her concern about the growing number of cases. "Schools have been partially reopened in the majority of states over the past few months, and education has been attempting to claw its way back to normalcy following a lengthy suspension in 2020. However, there has been a sharp increase in COVID cases, especially in schools," she explained.
Wahi recommends holding board exams at the students' own schools as a way to deal with the problem. "In light of the current situation, it is critical that all appropriate precautions be taken to ensure the safety of students and school teams, including measures such as conducting exams in the children's own schools." Finally, we anticipate the government's recommendations and are certain that they will be well-considered and thoughtful," she concluded. Another cause of concern is the growing number of cases identified from educational establishments, not just the increasing number of cases. "The growing number of recorded cases at schools has provided an opportunity to focus upon the different alternatives that can mitigate the effect of COVID on students," says Sonia Anil Verma, Principal, Khaitan Public School, Ghaziabad.
"It would not be in the best interests of the students to cancel or postpone the case. However, for those suffering from COVID, choices such as a second or even third attempt for students would be helpful in preparing ahead. Furthermore, schools must strictly follow the guidelines set out to ensure a smooth examination process. She adds that the state government should concentrate on assisting schools in meeting any challenges. In terms of the board, CBSE has implemented a variety of concessions, including allowing students to choose a different examination center and also holding progress exams in the same year. Parents and students, on the other hand, aren't sure if that'll be enough. Even though the government has given no hint, many students believe the exams will be postponed, and India continues to report new highs in cases.