JAC 12th Admit Card 2021 Released, Check how to Download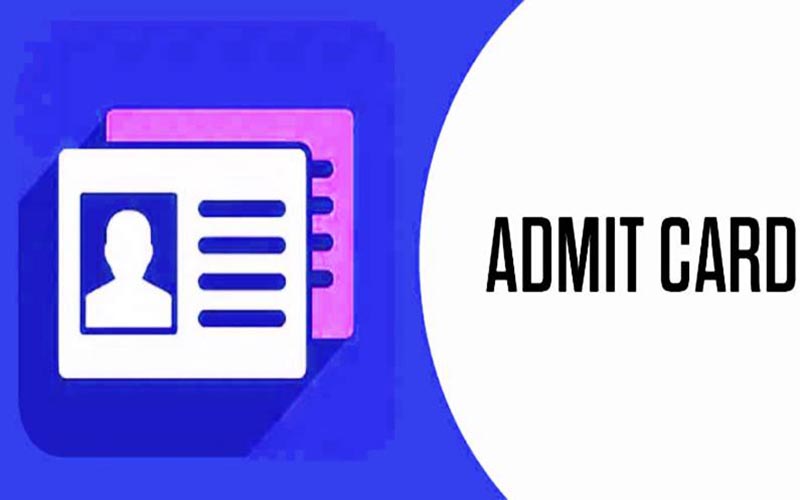 Published by : stepincollege
JAC 12th Admit Card 2021 Released
JAC 12th Admit Card 2021 Released: The Jharkhand Academic Council (JAC) has released the Jharkhand Intermediate Exam Hall Ticket 2021 for Class 12 students today, April 5th, as per the formal release. School authorities and principals can access and download JAC Jharkhand 12th Class admit cards 2021 via the board's official website, jac.jharkhand.gov.in., as the hall tickets have been released at School Login. Alternatively, direct access to the JAC Website's School Login page has been given below, and school administrators can use it to download JAC Class 12 Admit Card 2021 for the upcoming Intermediate Board Exams.
JAC Inter Admit Card 2021: As previously reported, the hall tickets for the Jharkhand Class 12 Intermediate Exam 2021 are now available at school login. This means that only school officials and principals will have access to them and will be able to download them. As a result, students would need to contact the schools where they are registered for the intermediate exams in order to obtain their hall tickets. Moreover, before handing out hall tickets to students, schools must thoroughly inspect them, verify the details, and stamp and sign them with a school stamp and signature.
Details are available on the JAC Class 12 Admit Card: Since hall tickets are now available online, it is important for students to double-check that all of the information on them is correct. Students will not be able to enter the exam hall unless they have their Jharkhand 12th Admit Cards 2021. As a result, it is important for students to double-check all information on their hall ticket, such as their name, a photograph of the candidate, test name, roll number, subject list code, and so on. Students can contact the JAC via their respective schools if there are any discrepancies or errors in the information provided on their Jharkhand Inter Admit Card 2021 and have them corrected before the exam begins.
Step To Download JAC Admit Card 2021
Step 1: Go to Jharkhand Academic Council, Ranchi's official website at jac.jharkhand.gov.in.
Step 2: On the homepage, look for the "Recent Announcements" tab.
Step 3: Look for the link to the admit card for the class you're taking.
Step 4: Go to the page and click it.
Step 5: The screen will shift to a new tab. Here, select the "School Login" option.
Step 6: Now enter in your "Login ID" and "Password."
Step 7: From the drop-down menu, select "Sign In." On the screen, the JAC 2021 Admit Card will display.