Delhi University Released New COVID-19 Guidelines – StepInCollege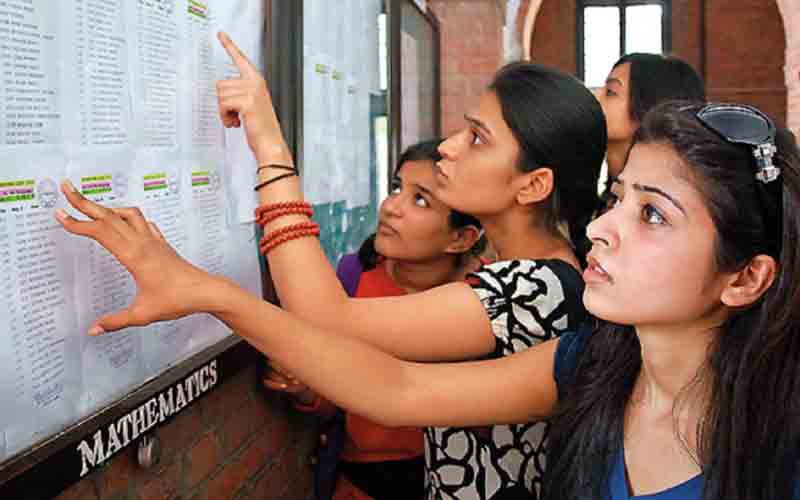 Published by : stepincollege
DU Released New COVID-19 Guidelines
DU Online Classes: In the wake of the rising number of coronavirus cases in the national capital, Delhi University (DU) issued a set of guidelines that took effect immediately on Monday. As per a notice from the university, undergraduate and postgraduate classes will continue in "online mode only" in all colleges, while research scholars will continue their academic work with their supervisors' permission.
MHA's Guidelines: As per the order, UG and PG students may continue to be taught and learn online only in Delhi University colleges, centers, and departments, while research scholars can continue their academic work with consent from their respective supervisors/heads of departments and in accordance with the prescribed SOP for COVID-19 issued by the Government of India and the DDMA. Students in their final year of undergraduate and postgraduate studies will be allowed to visit campus in small groups for lab/practical skill library visits and other related activities. The notification further states that all Group A officers and section in-charges will report to their offices in accordance with the MHA's guidelines.
Teachers must be present as per roster: The university also advised college presidents to make sure that teachers are present in connection with the MHA, MoHFW, and DDMA requirements. The notice further said that there will be staggered working hours and that 50 % of employees will come to work on working days, while the other fifth will work from home as per a roster prepared by the section/in-charge. Staff working in containment zones must also inform and apply for leave. As a precautionary measure, the university has also asked that all employees get vaccinated.
DU Semester Exam Date: Meanwhile, Delhi University has announced tentative exam dates for the undergraduate semester. The exams will take place between May 18 and June 6. The majority of exams for students admitted in 2015, 2016, 2017, and 2018 will begin on May 15. COVID-19 restrictions were imposed by Delhi University on April 3 in response to the increasing number of coronavirus cases in the national capital. The university released updated guidance today to combat COVID spread on campus. According to data shared by the health department, Delhi reported 10,774 new COVID-19 cases on Sunday, the highest single-day increase in the national capital to date. According to a department bulletin, 48 new fatalities were reported on Sunday, bringing the total number of people killed by the viral disease in the national capital to 11,283.