TN 12th Time Table 2021 Revised, Language Paper, Result Postponed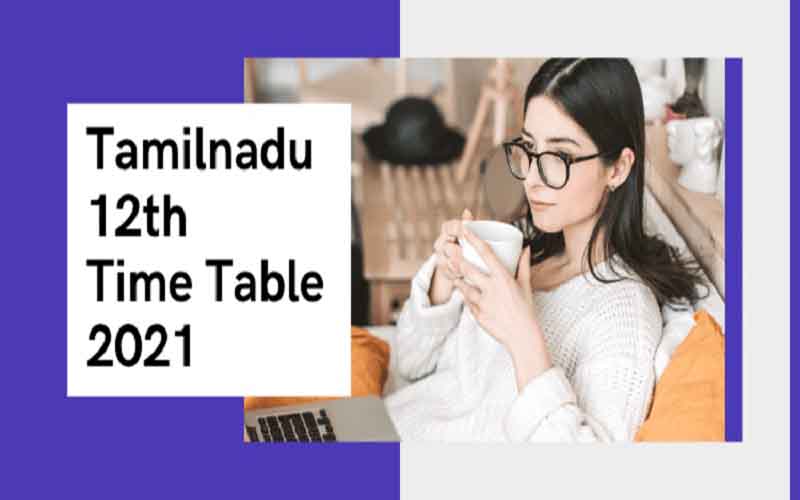 Published by : stepincollege
TN 12th Time Table 2021 Revised, Language Paper, Postponed
TN 12th Result 2021 Postponed: As per media reports, the Directorate of Government Exams, Tamil Nadu (DGE TN) has decided to postpone the Tamil Nadu HSC Exam 2021 for Class 12 students, which was set to start on May 3, 2021. While an official confirmation is awaited, initial reports from Chennai suggest that the Language Exam, which was supposed to take place on May 3rd, has been postponed due to the Assembly Election Results 2021 counting, which is scheduled for May 2nd. the change in the exam date and will notify you as soon as we receive confirmation of the same.
Language Paper Deferred to 31st May: The state government has not canceled or postponed the complete HSC exam, contrary to rumors and speculations on social media, especially on Twitter. The TN 12th Exam 2021 for HSC students will be held as scheduled, with one major exception: the Language paper, which was scheduled for May 3rd, has been postponed and will now be held on May 31st, 2021. The change was made to allow for the extra time needed to complete the vote counting for the Assembly Elections of 2021.
8 Lakh Students to Appear for HSC Exams: As per the DGETN's estimates, approximately 8 lakh students have enrolled for the HSC Exam 2021 and will be taking the Class 12 Board Exams. These exams are usually held in March–April, but owing to the COVID-19 pandemic and the Assembly Elections 2021, they have been postponed a month and will now take place in May 2021. The exam will now commence on May 5, 2021, following the postponement of the first paper. The DGE TN will hold the Tamil Nadu Class 12 Public Exam 2021 under strict adherence to COVID-19 guidelines and SOPs, in order to ensure the safety of students taking the exam.
Steps to download TN 12th Timetable 2021
Step 1: Go to the DGE, Tamil Nadu's official website, dge.tn.gov.in.
Step 2: On the homepage, click the 'Timetable' tab.
Step 3: Select 'HSE II Yr Time Table 2021' from the drop-down menu.
Step 4: The Tamil Nadu Class 12 timetable will show on your computer screen.
Step 5: For future reference, download the TN Class 12th date sheet and begin your preparations accordingly.