UP 12th Board Exams 2021: by End of this month, State Government will make Final decision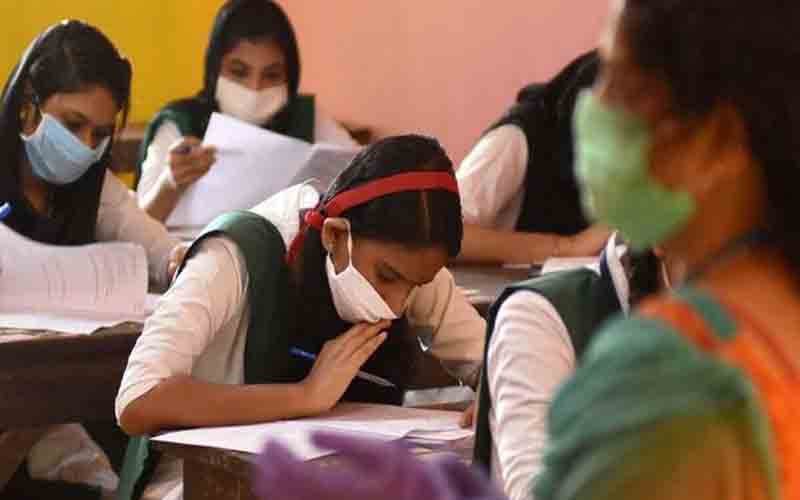 Published by : stepincollege
UP 12th Board Exams 2021 by End of this month
State Government will make decision on UP Board Exams 2021: The state government will make a decision on the UP Board Exams 2021 Class 12 by the end of this month. The dates will be released as soon as possible. By the end of this month, the Uttar Pradesh government will make a decision on the conduct of the UP Board Exams 2021 for Class 12. After examining the COVID19 scenario and consulting with Chief Minister Yogi Adityanath, a decision on the Intermediate's behaviour would be made. "We have already printed the papers, created sets of decoded copies, and allotted 8,513 centres to follow social distancing during examinations," Deputy Chief Minister Dinesh Sharma told ANI. We're looking into the COVID matter. We'll talk to the CM about it, and a final decision will most likely be made before the end of the month."
Meeting with Defence Minister Rajnath Singh: In a meeting with Defence Minister Rajnath Singh on Sunday, the Deputy CM also revealed that 90 percent of states across the country urged that Class 12 Board exams be held, as the result is used to determine a student's future education. The UP Board, on the other hand, would disclose the dates immediately after the state government has made its decision. The state's health department would look at ways to keep the COVID19 norms in centres soon after the education department finalises the UP Class 12 Exam 2021 dates, according to UP Health Minister Jai Pratap Singh.
Deputy CM Dinesh Sharma said: "We have already printed the papers, created sets of decoded copies, and allotted 8,513 centres to follow social distancing during examinations," said Deputy CM Dinesh Sharma. We're looking into the COVID matter. We'll talk to the CM about it, and a final decision on the UP 12th Board Exam 2021 schedule will most likely be made before the end of the month." Jai Pratap Singh, the UP Health Minister, has stated that the health department will investigate ways to keep COVID protocols at centres up to date. "We have conducted panchayat polls and other activities in accordance with COVID protocols," he noted. As a result, conducting the UP Class 12 Board 2021 Exam will not be problematic for us." For more information on the UP 12th Board Exam 2021, students should visit the UPMSP official website.
Every year, more than 20 lakh students sit for the UP Board 12th exams. Students are waiting for Class 12 Board Exam updates in the midst of struggle. Keep an eye on the official website for additional information on the UP 12th Board Exam 2021 date.