TS EAMCET 2021: Applications Form available till 1st july without late fee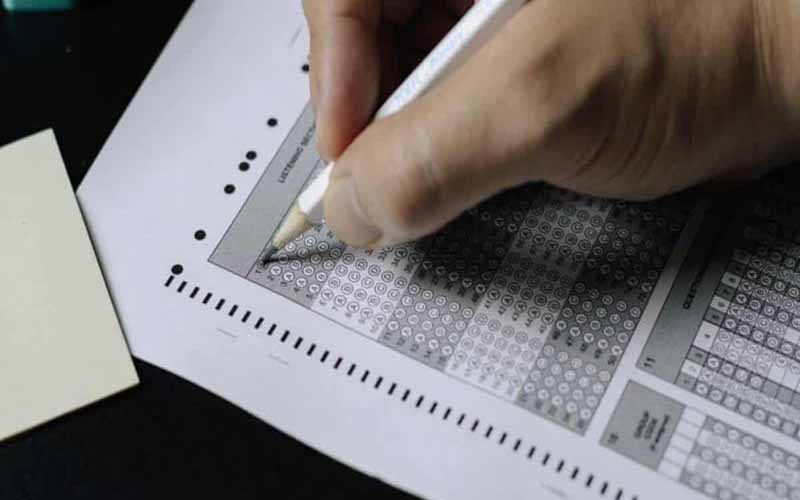 Published by : stepincollege
TS EAMCET 2021 Applications Form available till 1st july without late fee
TS EAMCET 2021: The revised schedule for the TS EAMCET 2021 Examinations has been issued by Jawaharlal Nehru Technological University. Students who are taking the TS EAMCET 2021 examinations can go to the official website of TS EAMCET 2021 to see the whole examination schedule. According to the official website, the last deadline for students to complete the TS EAMCET 2021 application form without paying a late cost is July 1, 2021, whereas students who apply between July 8, 15, 22, and 27, 2021 will be charged a late price. The application forms for the TS EAMCET 2021 are accessible on the official website eamcet.tsche.ac.in. On this page, you'll find direct access to the TS EAMCET 2021 application forms.
TS EAMCET 2021 Applications: To complete the TS EAMCET 2021 online applications, students must first submit the online application fee, following which they will be able to log in and fill out the application form. Students must input their application fee payment reference number, date of birth, mobile number, and Qualifying Exam Latest 2nd Year Hall Ticket Number in the application form link in order to log in. Students must upload documents in the correct format and size, as well as provide accurate information in the various fields when filling out the application form. Through a link on the official website, candidates will be able to monitor the status of their application fee payment.
The Engineering program's TS EAMCET 2021 exams will be held on July 4, 5, and 6, 2021, while the Agriculture and Medical programs' exams will be held on July 9 and 10, 2021. The timetable for the TS EAMCET 2021 results and counseling will be announced on the TS EAMCET official website. Physics, Chemistry, and Mathematics disciplines in the TS EAMCET 2021 syllabus have also been lowered by 30%.
TS EAMCET Eligibility Criteria 2021
Nationality:
Candidates must be Indian nationals, People of Indian Origin (POI), or Overseas Citizens of India (OCI) card holders (OCIs).
The candidate must be a resident of Telangana or Andhra Pradesh.
Candidates must have Telangana or Andhra Pradesh local/non-local status.
Age:
Candidates seeking admission to BTech in any branch other than B.Tech Dairy Technology, Agriculture Engineering, or Food Technology must be 16 years old as of December 31 of the year in which they wish to enroll. There are no age limits.
Candidates for BTech Dairy Technology, Agriculture Engineering, or Food Technology admission must be 17 years old as of December 31 of the admission year. The maximum age is 22 years old.
Reserved category candidates seeking admission to BTech Dairy Technology, Agriculture Engineering, or Food Technology must be at least 25 years old.
Educational Qualification
Candidates must have passed or be enrolled in the last year of class 12 or an equivalent examination administered by the Telangana/Andhra Pradesh Board of Intermediate Education.
In their 10+2 examination, candidates should have Mathematics, Physics, and Chemistry as optional subjects or related vocational studies in the domains of Engineering and Technology.
Candidates who have passed or participated in the State Board of Technical Education and Training, Telangana / Andhra Pradesh's diploma in engineering will also be eligible to take the TS EAMCET 2021.
Candidates must have received a minimum of 45 percent in class 12 or an equivalent exam. Reserved category candidates, on the other hand, must obtain a minimum of 40%.
Local & Non-Local Status:
Candidates who have lived or studied in a Telangana/Andhra Pradesh educational institute for at least four years prior to their qualifying test will be considered local candidates.
Non-local candidates will be considered if they do not meet the above TS EAMCET qualifying criterion 2021.
Candidates who fall under the OCI/ PIO categories will also be considered non-local.
Qualifying Marks in TS EAMCET 2021:
To be considered or included in the TS EAMCET 2021 rank list, candidates must get at least 25% of the maximum marks.
For reserved category candidates, however, there are no minimum marks required to be included in the rank list.
Admission will be granted only to those candidates whose names appear on the rank list.
Admission Weightage
The TS EAMCET 2021 score will be used to determine the final admission procedure.
Intermediate marks will be given a 25% weighting but will not be taken into account.