GUJCET 2021 Registration Date Extended till 4th July, Apply @ gujcet.gseb.org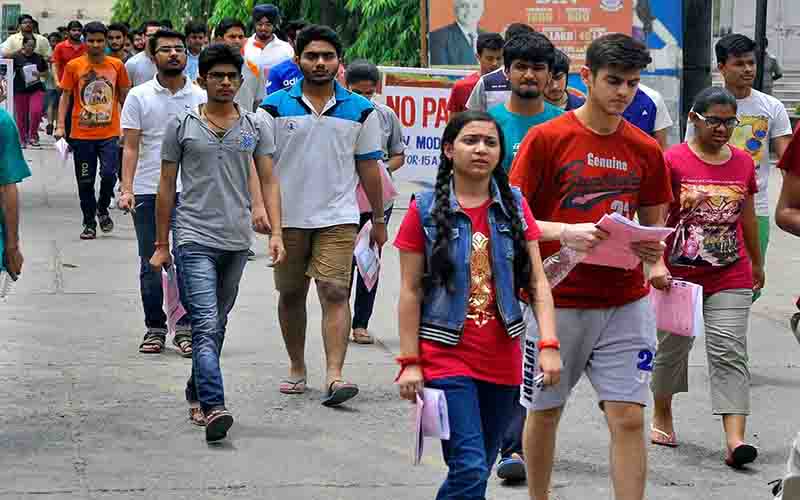 Published by : stepincollege
GUJCET 2021 Registration Date Extended till 4th July, Apply @ gujcet.gseb.org
GUJCET 2021 Application Date Extended: The Gujarat Secondary and Higher Secondary Education Board (GSEB) has extended the application deadline for the Gujarat Common Entrance Test 2021, according to the most recent update. Originally, the GUJCET 2021 application process was set to close on June 30, 2021, however, it has now been extended by a few days until July 4, 2021. Candidates who have not yet registered for the state-level entrance test can do so by logging onto the exam portal at gujcet.gseb.org until July 4, 2021. A direct link to the GUJCET 2021 registration page is also provided below to make the application procedure even easier for students. Students can quickly complete their application procedure by clicking on the link provided below.
Exam likely to be held in August: The date for the state-level admission exam is likely to be pushed back even further now that the application deadlines for the GUJCET 2021 exam have been extended. According to reports from the GSEB's Gandhinagarh office, the Board intends to hold the GUJCET 2021 exam in an offline, pen-and-paper format in August. The board, on the other hand, will announce the exact dates later. Last year, the GSEB held the GUJCET exam in an offline mode on August 24, 2021. As a result, the entrance exam is expected to take place in the second week of August this year as well.
Step to apply for GUJCET 2021 online: The GUJCET 2021 application process, like all GSEB main exams, is conducted entirely online through the official website, gujcet.gseb.org. Candidates who are unfamiliar with the online registration process for the Gujarat Common Entrance Exam 2021 can use the full information provided below to guide them through the process:
Step 1: Go to gujcet.gseb.org, which is the official website of GUJCET.
Step 2: Go to the homepage and select GUJCET registration 2021 from the drop-down menu.
Step 3: Make a payment for the application cost.
Step 4: Complete the Gujarat CET application form.
Step 5: Save the files to your computer.
Step 6: Review the application and submit it.
GUJCET 2021 Application Fes: The Gujarat Common Entrance Test has an Rs.300 application fee. Candidates must pay their fees either online using the SBIePay system (credit card, debit card, or net banking) or in person at any SBI branch using the SBIePay option of the SBI branch payment.
GUJCET 2021: Eligibility
To apply for the exam, the individual must be an Indian citizen.
They must also be a Gujarat domicile, which means they must have either been born in Gujarat or have finished their 10th and 12th board exams in Gujarat schools.
GUJCET: Every year, the Gujarat Secondary and Higher Secondary Education Board (GSHSEB) conducts the GUJCET, a state-level common entrance exam. This entrance exam is held for admission to Engineering and Pharmacy programs at several Gujarat-based colleges.