NIMS University Jaipur: PG Clinical Psychology Course Fees, Eligibility, Placement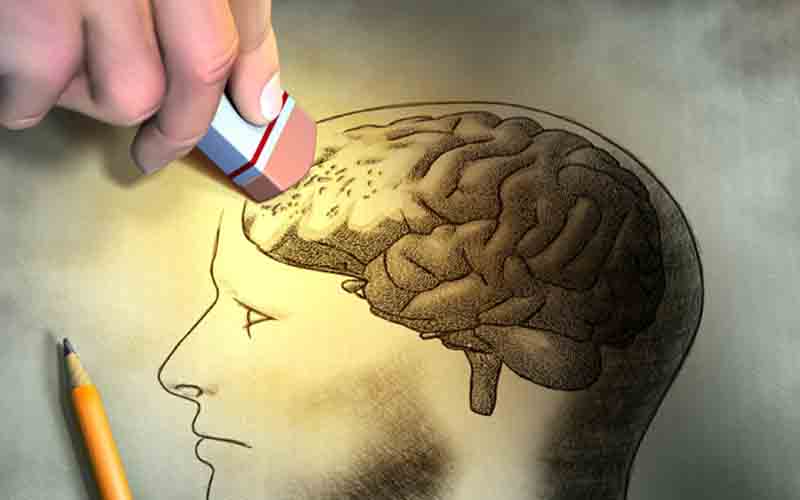 Published by : stepincollege
NIMS University Jaipur: PG Clinical Psychology Course Fees, Eligibility, Placement
A Diploma level Psychology study is the Post Graduate Diploma in Clinical Psychology. Clinical psychology is the application of science, theory, and clinical expertise to better understand, prevent, and treat psychological distress or dysfunction, as well as to improve subjective well-being and personal growth. The most common subfield of psychology is clinical psychology. Child mental health, adult mental health, learning impairments, emotional disturbances, substance misuse, and geriatrics, and health psychology are all specialties in clinical psychology.
Eligibility Criteria for PG Clinical Psychology
Any recognized university offers a bachelor's degree with a major or minor subject.
Program Fee
15000 /-INR For Indian Students
18000 /-INR For Foreign Students
Placement Cell:
With the help of specialists, the University's Placement and Training Program Cell connects academics with industry processes, allowing each of our students to make meaningful connections between their learning experiences and current practices. Experts from a variety of fields participate in interactive pedagogical discourses to help smart classrooms become even more effective, including health and human sciences, industrial training, advanced engineering, personnel management, and corporate management, as well as creative literature and new multimedia.
We keep in touch with the industry on a regular basis through seminars, guest lectures, conferences, corporate meetings, and other activities.
Plan and execute on-campus and off-campus recruitment campaigns.
During the summer, assisting students with their internship tasks.
Personal development and communication skills training is provided to students.
Students' databases are being built, and their education is being disseminated to many businesses.
Recruitment partners:
Accenture
ATCS
EY
Auriga
Sopra Steria
Pinnacle Infotech
Robomq
IBM
Vodafone
Mindtree
MTX
Jaro Education
Gril
TATA Consultancy
Wipro
Metacube
A one Salasar
Birlasoft
Chegg
Capgemini
Tata Power
Daffodil
BYJU'S
Hgiel
AIS
Thrillophilia
Infosys
Diploma Scholarship
NIMS Entrance Examinations:
Scholarship admission for post-graduate programs is based on the NIMS UNIVERSITY Common Scholarship and Entrance Examinations.
(Only for students who have a Class XII grade point average of less than 70% and a graduation percentage of less than 65%.)
50% Scholarship- 95% and above
25% Scholarship- 90% and above
20% Scholarship- 85% and above
10% Scholarship- 60% and above
Programs after Graduation: Merit-Based Scholarship for Post: Programs for Graduates A scholarship will be awarded following enrolment in the program and verification of legitimate documentation.
100% Scholarship - 94% aggregate and above in Class XII and 85% in Graduation
75% Scholarship - 90% aggregate and above in Class XII and 80% in Graduation
50% Scholarship - 80% aggregate and above in Class XII and 75% in Graduation
25% Scholarship – 75% aggregate and above in Class XII and 70% in Graduation.
20% Scholarship – 70% aggregate and above in Class XII and 65% in Graduation
For State / National Level Players
NIMS University is dedicated to nurturing and developing potential. A 50% scholarship will be awarded to all candidates who have competed in state and national games. Candidates who apply for all programs excluding council courses and have a valid state and national level certificate will be eligible for the 50% scholarship.
For State / National Level Entrance Examination
Candidates who have taken any state or national levels entrance exams, such as JEE, CLAT, or others, will be given a 10% scholarship.
This additional 10% scholarship is in addition to the merit-based scholarship (except for those who have already received 100%) and the NIMS UNIVERSITY Common Scholarship cum Entrance Examinations scholarship (except for those who have already gotten 100%).
A 10% grant is available for both undergraduate and graduate programs.
For Specially Abled Candidates
In both UG and PG degrees, all candidates with a disability of more than 40% will be entitled to a 50% scholarship. At the time of admission, such candidates must present proof of eligibility, and scholarships will be provided after proper verification.
Scholarship for NIMS Alumni
Only NIMS students who continue their higher education at NIMS Universities with a two-year gap are eligible for a fee discount of 50%.
Scholarship for Defence
Candidates whose parents are in the military will get a 10% additional scholarship on top of the merit-based scholarship, with the exception of those who have previously received a 100% scholarship based on the NIMS UNIVERSITY Common Scholarship cum Entrance Examinations.
Both undergraduate and graduate programs are eligible for this additional 10% award.
Special Note:-
The scholarship program has a restricted number of seats available. The percentages given are for the purpose of determining whether or not you are eligible for a scholarship. NIMS application forms are required for candidates who score above a particular percentage. The Scholarship Committee is the last arbiter of whether or not a scholarship should be awarded.
Scholarships are awarded on an annual basis, and in the second and following years of the program, they are subject to scholarship restrictions. Students must place in the top 5% of the program's merit ranking to continue receiving a full scholarship. Students must place in the top 10% of the merit list for the program in order to preserve their 75% scholarship. Students must place in the top 20% of the merit list for the program in order to keep their 50% scholarship.
Scholarships are only available after one year if the batch consists of at least 30 students.
IMPORTANT POINTS TO REMEMBER:-
The Scholarship is not available to Ph.D. students.
The Diploma Paramedical, Nursing, Pharmacy, and Architecture programs at NIMS do not offer scholarships.
Tuition fees are the only fees for which scholarships are available.
Exam fees will be paid on the day of the exam, uniform kits will be purchased when needed, and club fees will be paid.
If their aggregate percentage in qualifying exams meets the criteria outlined in Prof. (Dr.) Balvir Singh Tomar Merit-Based Scholarship, all students who have been offered a scholarship based on the NIMS University Common Scholarship or the NIMS University Common Entrance Examination are eligible for an upgrade. Students in this situation must submit an application as well as a certified copy of their grades.
Classroom and Lab: Amphitheatre-style classrooms are used for the majority of NIMS University's classes. They provide the perfect environment for stimulating and focused discussions. Students and teachers can use the most up-to-date audio-visual teaching tools in NIMS classrooms to mix analysis and action in lectures, presentations, and other activities.
Key Highlights
Well Furnished and Ventilated Classrooms
Equipped with the Latest Audio-Visual teaching aid
Full Functional laboratories
Computer Labs
Discussion room
Auditorium Room with 500+ seating capacity
With the most up-to-date audio-visual teaching aids, the seminar hall can accommodate up to 100 people.
Smart Boards