Non-JEE candidates approved by IIT-D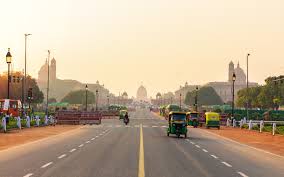 Published by : Step in college
IIT-Delhi: The Indian Institute of Technology in Delhi (IIT Delhi) has embarked on a quest to become a comprehensive university and also to admit students for some new education streams, such as a bachelor of architecture, from outside the Joint Entrance Examination (JEE) system. IIT-D aims to scale up and become even more comprehensive with the IoE (Institute of Eminence) framework.
Non-JEE candidates approved by IIT-D
Director V. Ramgopal Rao announced: "We have a very large and very active department in the humanities and social sciences. We have a brand-new Public Policy School as well. We have established a design department. "This year, or this year, if everything goes well, we can accept undergraduate students from outside the JEE Advanced Test, "IIT Delhi Director V. Ramgopal Rao said during a creation day program on Wednesday. "There are a lot of improvements taking place. The aim is to scale up and become more systematic in the IoE (Institute of Eminence) system," Rao said.
To become more international and increase the international presence, Rao said, the institution has taken several steps. There is a positive answer to a joint Ph.D. program with the University of Queensland and 65 students have joined them for the program this year, he said. The director said that IIT Delhi has 3,300 Ph.D. candidates and more than 60 percent of the 11,000 students it has are at master's level and above.
Our interdisciplinary activities on campus, whether between departments and schools or with other institutions in Delhi, have also significantly increased. We are working actively with the National Institute of Immunology (NII), the All India Institute of Medical Sciences (AIIMS), and numerous other institutions in Delhi, including the Agricultural Research Council of India,' Rao said.
The director also spoke about a comprehensive research park coming up in IIT Delhi to enhance the link between the industry and encourage innovation and reiterated the importance of its biomedical research and studies. IIT Delhi's forthcoming satellite campus in Jajjhar (Haryana) will be a campus for life sciences and the institute will work closely with the biotech industry, he said.
IIT Delhi is also working to extend its work and education in the fields of artificial intelligence and blockchain, energy and climate, biological and health systems, smart and sustainable infrastructure, and habitat. It is one of India's best institutions in the global rankings. The institution was ranked 193 in the world and 47th in the WUR for engineering and technology in 2020, according to the QS World University Ranking (WUR).