Online education bring down education inequalities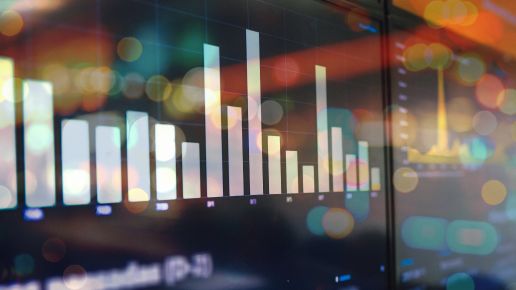 Published by : Step in college
Economic Survey Report: Online education can bring down education developmental inequalities: According to the Pre-Budget Economic Survey, Online learning, which has reached a large bunch of students during the COVID-19 pandemic, will help to minimize gaps in educational outcomes if it is well used.
Finance Minister Nirmala Sitharaman introduced Economic Survey 2020-21
Quoting the Annual State of Education Study (ASER) 2020 Wave-1 (Rural), the survey noted that the percentage of registered children in government and private schools who own a smartphone have been increased from 36.5 % in 2018 to 61.8 % in 2020 in rural India.
The Economic Survey 2020-21 was introduced to Parliament by Finance Minister Nirmala Sitharaman. It suggested that f e-education is well used, there will be a rapid drop in the digital gap between rural and urban, gender, age, and income groups is likely to reduce differences in educational outcomes.
Government's initiative
The government is introducing a range of measures to make education available to children and promote learning during the COVID-19 pandemic. One of its initiatives is PM eVIDYA, which aims to allow multi-mode About 92 courses had already started, and 1.5 crore students are registered in Swayam MOOCs, which are online courses related to NIOS.
In order to reduce the effects of COVID-19, Rs. 818.17 crore is allocated to States/Union Territories to facilitate online learning through digital initiatives and Rs. 267.86 crore for online teacher training under the Samagra Shiksha Scheme.
PRAGYATA Digital Education Measures have been suggested with a focus on online/blended/digital education for students who are currently at home due to school closures. Although the 'Manodarpan' Psychological Support Initiative has been included in Aatmanirbhar Bharat Abhiyan.
The Economic Survey 2020-21 Report
The Economic Survey 2020-21 noted that India will have the largest percentage of young people around the world in the next decade and that the ability to provide high-quality educational opportunities will decide the country's future.
Economic Survey Literacy rate report
The Survey reported that India has achieved a literacy level of almost 96 percent at the elementary school level. Quoting data obtained from the National Sample Survey (NSS), the literacy rate for people aged 7 years and over at All India level was 77.7%. Women's literacy continues to remain below the national average among the social groups of SC, ST, OBC, including the religious groups of Hinduism and Islam.
New Education Policy
In order to deliver quality education in government schools and institutions in an accessible and productive manner, the Government declared a new National Education Policy 2020 to replace the 34-year-old National Education Policy 1986.