IIT Kanpur Launches Virtual Internship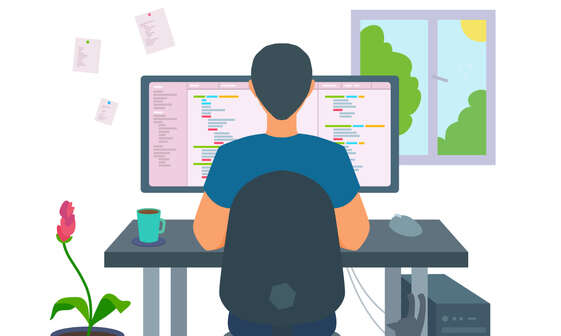 Published by : Step in college
IIT Kanpur: IIT Kanpur Launches a two-month virtual internship program for Jammu and Kashmir students. A two-month virtual internship program will be carried out by IIT Kanpur for 20 science and engineering students from Jammu and Kashmir. IIT Kanpur has begun a two-month virtual internship program in collaboration with the All India Council for Technical Education (AICTE) for twenty students selected from higher education institutions located in Jammu and Kashmir. The students are currently pursuing their scientific and engineering degrees. Mentors have been individually assigned to the chosen students based on their area of interest, and the internship will take place from 27 January to 29 March 2021.
IIT Kanpur Launches Virtual Internship
The number of students: We received several applications for this program, but we eventually shortlisted 20 students, including 8 girls, on the basis of merit. Students in the second and third years are mainly from the departments of Political, Electrical, Computer Science, Mechanical Engineering and Physics, said Abhay Karandikar, Director, IIT Kanpur. The students will be exposed to various IIT Kanpur research activities, and a special lecture on the latest technological developments will be given every week, he added.
AICTE Signed MoU: AICTE has signed a Memorandum of Understanding (MoU) with IITs and IISERs to provide students from Jammu and Kashmir with internship opportunities at schools and to help them gain exposure to the academic community at higher learning institutions. This internship program is valid for students pursuing degrees in all science and engineering disciplines in undergraduate and postgraduate programs at a higher education institution located in Jammu and Kashmir.
"They will concentrate on cutting-edge research in science and technology. Karandikar added that our mission is to build conditions conducive to the search for information and its applicability in work that are important in #employability and industry readiness.
An informal interaction has also been organized by IIT Kanpur as a happy hour where students can demonstrate their talents and discuss career planning with mentors. Prof. J. Ramkumar, who is the program coordinator under the overall supervision of Prof. Achla M Raina, DoAA, is in charge of the initiative.