Sates list Reopening Schools Colleges in February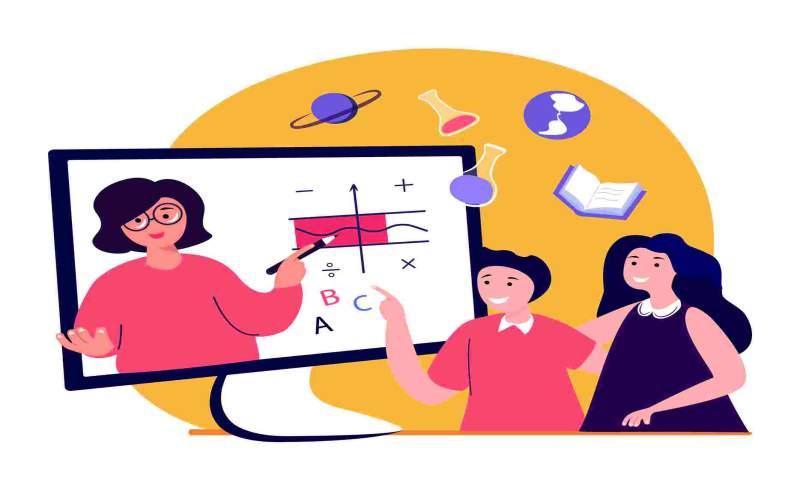 Published by : Step in college
Several states will resume offline classes for school students and higher education institutions in February, including Gujarat, Meghalaya, Telangana, Jammu, and Kashmir. Because of the COVID-19 pandemic, schools throughout the country have been closed since mid-March. While several states have reopened their schools for the students of Classes 9 to 12 earlier for face-to-face classes, many will either start in February for the first time or open their gates for higher education students. This reopening of schools and universities, however, is optional and attendance for the offline classes is also not obligatory. In almost all states, written permission has been given to allow children to visit schools and colleges.
Sates list Reopening Schools, Colleges in February
While schools and higher education institutions in many states are expected to resume from February 1, visits will be organized in a phased manner by students and teachers. It is mandatory to maintain a physical distance between students in classrooms and teachers in staff quarters, and it is compulsory to use face masks, sanitizers, regular handwashing, and respiratory etiquette.
Schools, Reopening Colleges In February: On Thursday, January 28, Karnataka Primary and Secondary Education Minister S Suresh Kumar declared that Karnataka schools would reopen for full-day classes from February 1, for students of Class 9, 10, and Pre-University classes.
Meanwhile, basic operating procedures for resuming schools and colleges in February were also provided by the Government of Jammu and Kashmir.
Schools in Haryana: will reopen from February 1 for classes 6 to 8. State Minister of Education Kanwar Pal said that a decision on the resumption of offline classes for Class 1 to Class 5 students would be taken later while announcing the Haryana school reopening date earlier.
On a similar note, from February 1, Gujarat will reopen its schools for Classes 9 and 11. Earlier on January 11, Gujarat reopened its schools for Classes 10 and 12 to help students prepare for the upcoming May CBSE board exams and state board exams.
As of February 1, Meghalaya will also resume offline classes for students from higher education institutions. In the meantime, most schools in Meghalaya have resumed offline classes in order to continue the state's teaching and learning process.
In February, after a break of more than nine months, Telangana will reopen schools and colleges for students in classes 9 to 12. Telangana Chief Minister K Chandrasekhar Rao also declared the reopening, on February 1, of private colleges along with state colleges in the state.
From February 1, Punjab will also open pre-primary classes at all government, aided, and private schools. In order to ensure their protection, Punjab School Education Minister Vijay Inder Singla has also advised department officials and school management to remain more attentive to primary school children. Offline classes for students from Class 3 to Class 12 have already been held by the Punjab Government.
Andhra Pradesh will also, from February 1, resume offline classes for Class 1 to 5 students. Meanwhile, in November last year, schools for Class 6 to Class 12 and colleges in the state reopened.
Delhi schools will reopen for Class 9, Class 11 students from 5 February onwards. From February 5, colleges offering diploma and degree courses will also resume face-to-face offline lessons. Since January 18, the schools in the national capital have already opened for students of Class 10 and Class 12 to train them for the upcoming board examinations.
However, in phases, Himachal Pradesh will reopen schools and colleges.
Parliamentary Affairs Minister Suresh Bhardwaj said Classes 5 and 8-12 in schools in the plains of Himachal Pradesh will start from February 1, while those in hilly areas will start from February 15, while announcing the reopening dates of the educational institutions. Institutes of industrial training, polytechnics, and engineering colleges will open from February 1, and from February 8, government colleges in the state will resume offline classes.