100 new Sainik Schools across the country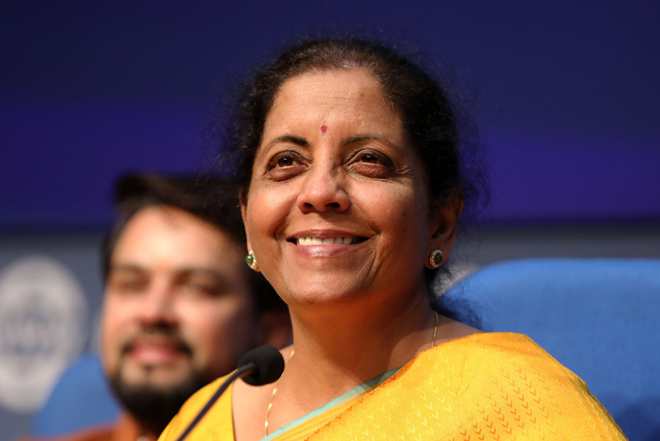 Published by : Step in college
General Budget 2021: Central University to be built in Leh with 100 new Sainik Schools across the country
More than 15k schools to be upgraded as part of the new NEP and 100 new Sainik schools to be built Over 15,000 schools will be qualitatively enhanced, as presented in the new National Education Policy (NEP), which will help to manage and mentor other schools, as stated in the Union budget for 2021-22 on Monday.
Qualitative development of Schools
A total of 100 new Sainik Schools will also be built in collaboration with NGOs, private schools and states. Finance Minister Nirmala Sitharaman addressed that more than 15,000 schools will be qualitatively improved to include all of the elements of the National Education Program. They will emerge as exemplary schools in their areas, supporting, anchoring and mentoring other schools to achieve the values of policy.
New education Policy (NEP)
Making board exams simple, reducing school curriculum to key concepts, replacing 10+2 school curriculum design structure with 5+3+3+4 structure and teaching up to class 5 in the mother tongue or regional language are one of the many school educational reform highlighted in the new National Education Policy that was introduced last year. This is the very first budget to come after the notification of the new NEP.
Introduction of New Sainik Schools
Finance Minister Nirmala Sitharaman declared the country's general budget for 2021 on Monday. During this time, the Minister of Finance also made a series of significant announcements for the education sector. In the light of this, information was provided on a range of key decisions, such as the establishment of some 100 new Sainik Schools in the country, the creation of the Education Commission.The Sainik Schools is a system of schools in India founded and managed by the Sainik Schools Society under the Ministry of Defence. There are currently more than 30 Sainik schools in the region. 100 new Sainik Schools to be established in partnership with NGOs, private schools and states, Sitharaman announced.
The Ministry of Education's Department of Education and Literacy will get 54,873.66 crore for the next fiscal year against 59,845 crore for the previous year.
Central University will be built in Leh
The Union Finance Minister told that the Central University would be built in Leh for higher education in Ladakh. In addition, 15,000 Adarsh schools will be established across the country.
Post matric scholarship will begin for tribal children
As per the new budget, Rs 35219 crore will be invested for 4 Crore children of scheduled castes in six years. At the same time, along with upgrading services at 750 Eklavya Model Schools in tribal areas, post-matric scholarships for tribal children will also be given.