100% students' attendance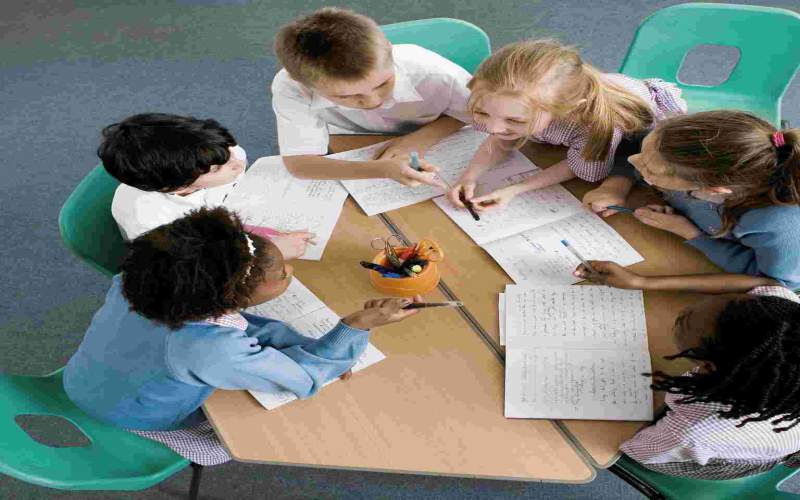 Published by : Step in college
Three groups are created consisting of 33students each to maintain social distancing. The principal gave information to students on the first day at Medical College located at Saunli Road. Students learned the structure of the body organs through a microscope on the very first day. 4 subject classes were arranged on the first day
100% students' attendance in Shri Kalyan Govt Medical College
Classes at our medical college began on Monday. The good thing is that the students were 100% present. It is the first day of offline class in the Corona times. The complete planning has been done accordingly and the schedule of the classes has been totally modified. Classes began with the formation of three groups of 33-33 students to establish a social distancing. Classes in the field of Anatomy, Physiology, Biochemistry, and Community Medicine have been conducted.
Teachers instructed students that how they are going to study and what will they study. After that session, in the Lab, the students were informed by a microscope about the structure of the organs of the body. Associate Professor Dr. Ramkumar Singhal briefed the student on the structure of the organs and the functions of the organs. The medical college will have classes in the first year of anatomy, physiology, biochemistry, and community medicine. Classes will take place from 8 a.m. to 4 p.m. Lunchtime is from 2 and 3 p.m.
The hostel facility is allotted to 81 students and 19 students come from home to attend college. The campus has started a student hostel. A separate hostel for Girls and Boys is located in the campus for the convenience of students. The Medical College Administration has made rooms available to 81 students. 19 students are coming to college from their respective homes.
One of the first college students, Deepak Randhawa told how our medical college (Shri Kalyan Govt Medical College) is better than the other old medical colleges.
Medical college started in Sikar
In a conversation, he told that he stayed in Kota for the preparation of NEET. In the NEET exam, he got 6163 rank. He visited the college on 3rd December as he was allotted SK Medical College in the counseling. He also told that when he came to join the classes, he finds amazing teaching faculties. In the 3 days that he got so much support from the faculty. Hostel arrangements are good there.