Shortage of NCERT books in market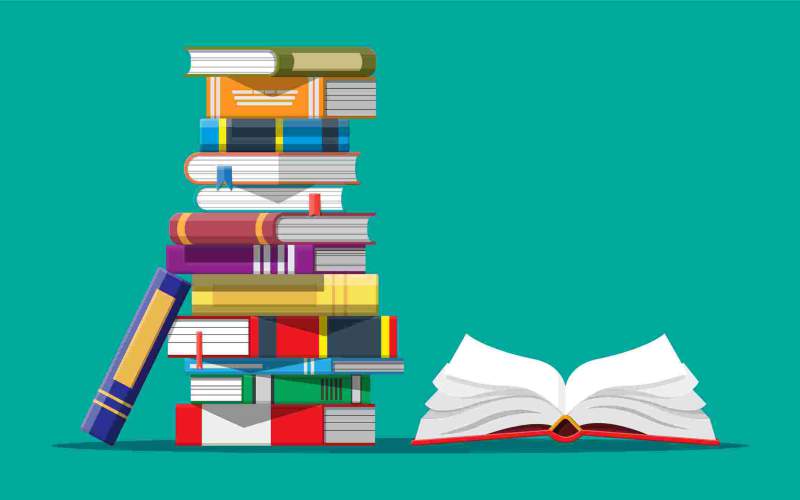 Published by : Step in college
There was a requirement of 2.50 crore books for the students of 6th to 9th and 11th in private schools while only 1.79 crore were printed. Students enrolled in the state's private schools are not receiving books. Books from the Rajasthan Textbook Board are absent from the market. These students are required to purchase 20 to 40 percent of NCERT's costly books. Since the school opened on January 18 last month, students have been roaming around the market for their course books. There is significant reduction in the books availability for class sixth to the ninth and eleventh.
Shortage of NCERT books in market: Negligence of Rajasthan board
The NCERT course has been introduced in these classes since this session. Approximately 27 lakh students studying in these private schools wanted 2.50 crore books. But a total of 1.79 crore books were printed on the textbook board for sale to booksellers from the first to the twelfth. The outcome is in front of you. There has been a shortage of books in the market. Though the Mandal says that they did not have any complaints of lack of books Mathematics of textbook board was spoiled, books printed less
Mandal is demanding books from booksellers. But books are not printed on request. Since traders do not need to purchase books on demand. So every year, Mandal's books are printed on the basis of the number of books purchased by the vendors last year. Here Mandal's mathematics has degraded. Since the NCERT course was implemented from 6th to 9th and 11th this year. The students of these classes needed to purchase new books.
Free books offered in government schools
Children in government schools get books free of charge from class first to class twelfth. While in private schools, students need to purchase a course book from the market. Mandal has issued books in government schools on request. Although, it was not possible by Mandal to supply the course books to the entire education industry.
NCERT books get 20 to 40% costlier
Textbooks for Rajasthan Board are missing from the market. Students have to buy expensive books of NCERT. NCERT course students applying for classes are forced to purchase NCERT because of the unavailability of board books, which is 20 to 40 per cent more expensive than Mandal's books.
Check the following table to see the inflation in price of NCERT Textbooks from Class VI to IX
| | | |
| --- | --- | --- |
| Class | Old price | New price |
| Class VI | Rs. 440 | Rs. 500 to 525 |
| Class VII | Rs. 448 | Rs. 500 to 525 |
| Class VIII | Rs. 480 | Rs. 520 to 550 |
| Class IX | Rs. 580 | Rs. 875 |
Books for class 11th are also expensive by 40%. Considering just one subject, Physics rates have been increased by Rs 150 for NCERT.
Arjun Chaudhary, Secretary of the Rajasthan Textbook Board, said that not a single seller had complained to me about the shortage of books after my arrival. We've got books in stock.
The government cut the amount of Rajasthan Board Textbooks to NCERT, but not enough books were printed to catch them. Students were not getting books from this, said Dinesh Kawant, Convenor of Parents Welfare Society.