Puneet topped CA Foundation Exam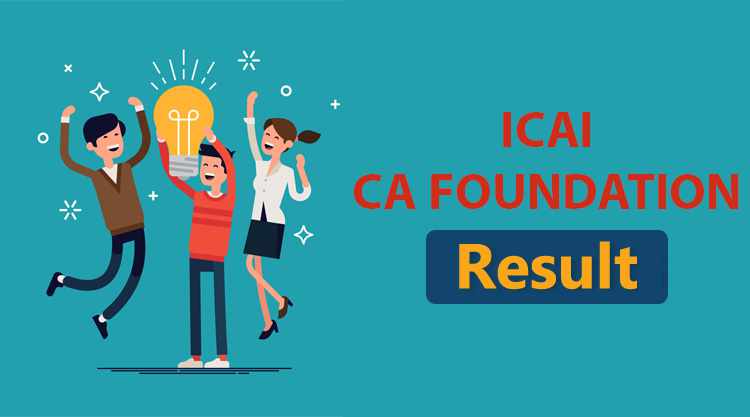 Published by : Step in college
Major Achievement in CA Foundation Exam: Puneet of Bharatpur bagged first rank in CA Foundation.
The November 2020 CA Foundation exam results have been released by The Institute of Chartered Accountants of India (ICAI) on Monday. In the education field, Bharatpur has accomplished its second major achievement in a week. Puneet Aggarwal of Bharatpur won first place in the country in the CA Foundation Test. Puneet, a resident of the city fort, scored 361 out of 400 points.
Puneet of Bharatpur topped CA Foundation Exam
The results of the November 2020 CA Foundation examination were published by the Institute of Chartered Accountants of India (ICAI) on Monday, with two first-ranked students. Besides Puneet Agarwal of Bharatpur, Nidhi Gangwani of Ichalkaranji got the first rank. Both of them have got equal marks.
Tutor CA Narendra Mohan Singhal said that 88 students had taken the Bharatpur exam. 14 children have cleared the CA Foundation from my institute. Here, owing to the performance of Puneet Aggarwal, there is an atmosphere of joy in the institute, including the family. It is noteworthy that in the recent results of the CA, the Thalachana village resident Prikar Jain was ranked sixth in the region. By the way, Shailesh Agarwal of Bharatpur and Suresh Goyal was also among the rank holders.
Many students from from Bharatpur qualified CA Foundation exam
Puneet's father, Rajkumar Aggarwal, had dreamt of becoming a CA in 1990, but did not succeed. The family celebrated Puneet's great performance. The mother of Puneet, Vimlesh Agarwal, is a teacher. Tutor CA Narendra Mohan Singhal said that apart from Puneet Aggarwal, Hitesh Mangal, Lokesh Maheshwari, Prakhar Agrawal, Sajal Garg, Harshita Bansal, Aman Jain, Arpit Mishra, Nikunj Mittal, Muskan Agarwal, Ritu Aggarwal, Vidit Aggarwal, Ginni Sharma, Sweety Agarwal has also qualified the CA Foundation Exam.
Focus on Self Study
Puneet Agarwal, who bagged the first position in the country at the CA Foundation, says that self-reliance should be emphasised.In addition to coaching every day, he used to do 6 to 8 hours of self-study. He also focused on the art of writing. This made it easy to write in the exam. The Mock test, revision and memorizing methods have also been introduced. Equal attention should be given to each subject.
Expert view on Rajasthan's Commerce Syllabus
Bharatpur CA Society's former president CA Atul Mittal says that the primary reason for achieving great success by the students of Rajasthan in the CA Foundation/CA Examination is the topics included in senior secondary books. This has helped in basic concepts of students strong. He added that there should be more number of examination centres in the state.