IIT, IIM Jammu Improve quality of education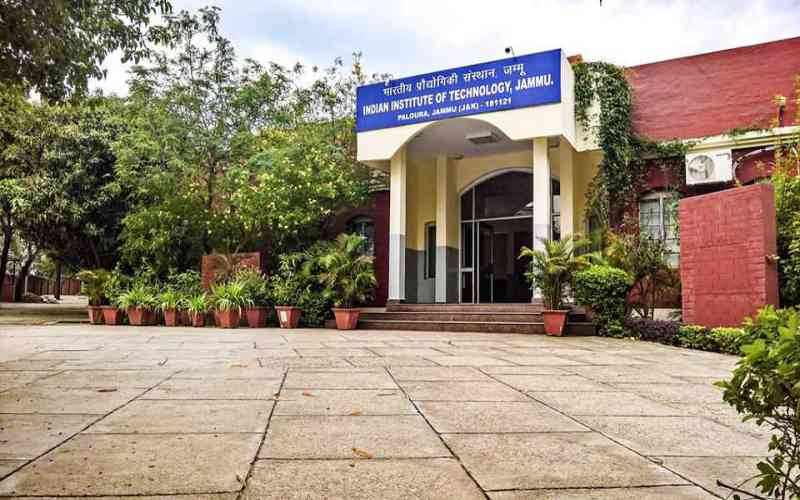 Published by : Step in college
IIT, IIM Jammu ink MoU to improve the standard of education: To cooperate, IIT Jammu, IIM Jammu ink MoU, share resources to enhance the quality of education. In addition to sharing of expertise and resources to enhance the quality of education, officials said, the Indian Institute of Technology Jammu (IIT) and the Indian Institute of Management (IIM) Jammu inked an MoU on Wednesday for collaborative excellence in teaching, study, and placements. In order to produce the best engineers and managers in the country, the two innovative institutions based in Jammu plan to collaborate in different parallels, they added.
IIT, IIM Jammu ink MoU Improve quality of education
At IIT Jammu Campus: At the IIT Jammu campus, teams from both institutions gathered to discuss the future of the MoU, officials said. At the meeting, it was agreed that the partnership would also work towards the development of a "community engagement program" dedicated to solving the region's problems. Academic, academic, managerial, and consultant partnerships comprise the scope of the MoU. Through their scholarly experience and scientific excellence, faculty members will assist students at both institutions. To this effect, the credit scheme and options for the course must be individually agreed upon, the officials said.
The official's declaration: In addition to other facilities mutually agreed upon from time to time, the two institutions would share research and academic resources, they added. As far as placement cooperation is concerned, communications can be exchanged between resource people and IIT Jammu and IIM Jammu organizations in an attempt to boost graduate students' placement ratings, the officials said.
IIT Jammu: Inaugurated on August 6, 2016, the Indian Institute of Technology Jammu welcomed the first batch of students to the campus in Paloura, Jammu. The establishment of IIT Jammu was carried out under the mentorship of IIT Delhi in the initial stages. An organization is recognized for its distinctive community. The main characteristics of the culture of IIT Jammu would be to include an atmosphere of intellectually stimulating, collaborative, and innovative work that would cultivate conduct of mutual respect and self-motivation. An educational institution's biggest advantage is its human capital. People should embody the institution's ethos and ambitions.
IIM Jammu: The brand of the Indian Institute of Management (IIM) has now become synonymous with creativity, talent, and passion for management success and participation. IIM Jammu has set high expectations for excellent quality education focused on value, high-quality research, executive education, consulting, and strong corporate and international relations. IIM Jammu supports contemporary research with an emphasis on state, national and global problems.