Reap 2021: Eligibility Criteria, Application Form, Academic Qualifications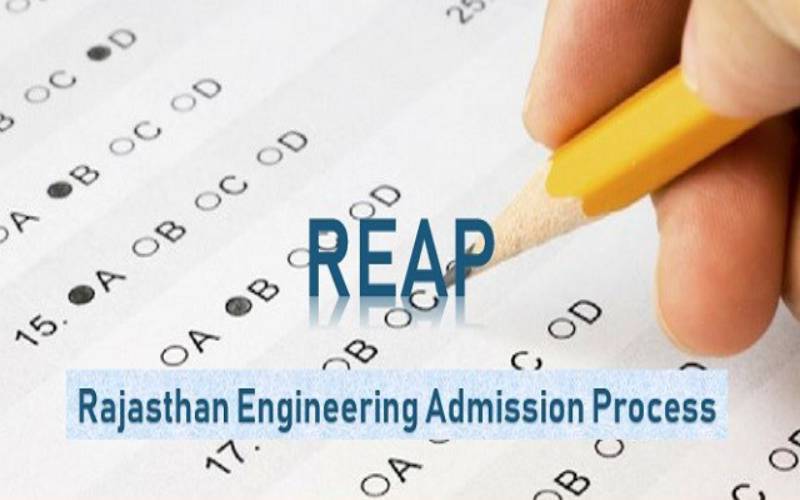 Published by : Step in college
Rajasthan Engineering Admission Process (REAP), on behalf of the Technical University of Rajasthan, is being carried out by the Centre for Electronic Governance (CEG) Rajasthan (RTU). It is organized to accomplish bachelor's degree programs in different engineering areas through counseling by qualified candidates for baccalaureate engineering. On behalf of the aided government and private technical institutions of Rajasthan, the REAP admission procedure is conducted by (except BITS Pilani, MNIT Jaipur, and other Deemed & Private Universities).
Reap 2021: Eligibility Criteria, Application Form, Academic Qualifications, Registration Dates
REAP 2021 Eligibility Criteria: Applicants eligible to participate in the REAP 2021 review must meet the requirement of eligibility for examination. The admission process is only available to those applicants who meet the REAP eligibility criteria. In order to clarify the eligibility criteria for the REAP, the following are the requirements:
Academic Qualifications
Age Requirement
Medical Fitness
Domicile Criteria
Reservation of Seats
REAP 2021 Application Form:
Online mode is possible to register REAP 2021.
Application is not accepted in any offline mode.
From the second week of May 2021, candidates may complete their REAP 2021 application form.
Four stages of the registration process, the online application process, up-load documents, and fee payment will be included in the application process.
In order to prevent simple mistakes, complete all the necessary information in the application form.
Enter your education, your personal records, your contact, and other information.
Download documents required in jpg format, such as images and signatures.
Corrections may be provided in the application form or may not be made available so that specifics are carefully compiled.
Until last week in June 2021, an applicant will fill in his/her application form.
No hardcopy of the application form will be needed by mail.
Take the form printed and keep it protected for future references.
REAP 2021 Academic Qualifications:
The minimum requirements for eligibility of candidates willing to apply for BTech admission to colleges in Rajasthan through REAP are set out below:
JEE key test should be cleared by the candidates
Candidates in Class XII Board examinations should be a pass with at least 45% mark (40% in the reserved category)
The institution should be affiliated with a recognized board such as the Rajasthan Secondary Education Board or the Central Secondary Education Board (CBSE)
The subject combination for admission to BTech/BE courses via REAP needs the qualification test as follows:
Course

Compulsory

Subjects

Any one of the Optional Subjects

BTech/BE

Physics & Mathematics

(1) Chemistry (2) Biotechnology

(3) Computer Science (4) Biology
Only applicants who have earned the minimum academic qualifications and are qualified to participate in REAP in each area of the above combination.
REAP 2021 Age Requirement:
The following aging requirements, as defined by the REAP eligibility criteria, will be met by candidates willing to apply for admission to the BTech programs in Rajasthan through REAP.
Candidates whose birth date shall be deemed competent as of or prior to 1 October 1993.
The effective age limit shall be reduced by 5 years for candidates with the Scheduled Caste (SC), Scheduled Tribe (ST), and Persons with Disabilities (PwDs). Applicants SC, ST, and PwD born on or after October 1st, 1988 are eligible.
The date of birth of the candidate is regarded as real, as stated in the Secondary Education mark/certificate
REAP 2021 Medical Fitness:
Height: should be less than 1.5 m and not less than 1.4 m for female candidates for male applicants
Weight: For male candidates should not be under 41 kilos and for female candidates not less than 37 kg (Approximately)
Testing: Does not exceed 69 cm with satisfactory expansion and contraction limits (for male candidates only)
Heart & Lungs: no miscarriage
Hernia, hydrocele, piles etc.: The existence of one such disqualification will be temporarily changed before study courses take place.
Vision: Should be normal, should be normal. Where defective, 6/9 in the better eye and 6/12 in the bad eye have to be corrected. Congenital and other conditions should be free of the eyes. In the event of entry into Mining Engineering, the applicants must also be free of color blindness (incapable of differentiating between primary colours).
Listening: Should be standard. If defective, correction must be made
Speech: Subject to standard
REAP 2021 Registration Dates:
| | |
| --- | --- |
| Event | Tentative Important Dates |
| Beginning of the REAP application process | May 2021 |
| Last date of the REAP application process | June 2021 |
| Last date to submit the REAP application process | June 2021 |
| Counseling allotment (out of Rajasthan candidates) | July 2021 |