IBSAT 2021: Stages, Selection Process, Important Dates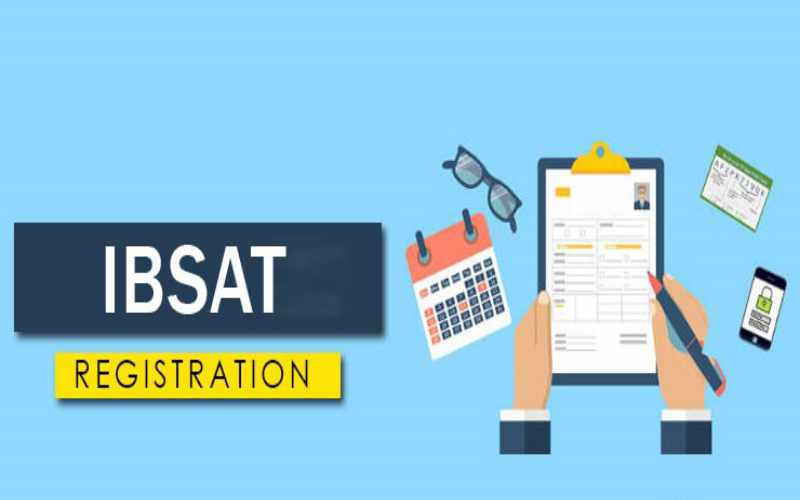 Published by : Step in college
The ICFAI Higher Education Foundation is carrying out the IBSAT entrance exam to MBA/Ph.D. programs offered by IBS Hyderabad, ICFAI Higher Education Foundation, IBS Dehradun, ICFAI University, Dehradun and IBS Jaipur, ICFAI University, Jaipur, and PGPM at IBS Ahmedabad, IBS Bengaluru, IBS Gurgaon, PGPM. IBSAT's key objective is to evaluate the capacity of applicants to execute MBA or Ph.D. programs on all the nine campuses, including inputs, quantitative methods, vocabulary, data adequacy, reading understanding, and assessment reasoning.
IBSAT 2021: Important Dates, Stages, Selection Process, Participating Institutes
Candidates can buy the application form in IBSAT format online for INR 1800/-. IBSAT application forms will be made available to them. Only those applicants who meet the basic IBSAT eligibility requirements will fill out the IBSAT application form. Management aspirants post-graduate programs applying to IBSAT only can obtain a seat for any of the IBS campuses in Bangalore, Ahmedabad, Kolkata, Gurgaon, Pune, and Mumbai.
IBSAT 2020 Important Dates:
| | |
| --- | --- |
| Events | Dates |
| Application Process Start Date | July 1, 2020 |
| Application Process End Date | December 21, 2020 |
| Admit card availability | December 22, 2020 (Released) |
| Date of Examination | December 26 and 27, 2020 |
| Announcement of Result | December 30, 2020 |
| Selection Briefings | January 09 - 17, 2021 |
| Selection Process | February/March 2021 |
Stages Involved in IBSAT Exam: The IBSAT examination includes the following phases:
Process of Application
IBSAT Card Admission Release
IBSAT examination
Advertising of the result
Selection Briefings
IBSAT method of selection
IBSAT 2020 Selection Procedure: In February, it is planned that the selection process for IBSAT 2020 will start. The nominated candidates will be asked for additional rounds of admission in the month of January after testing the outcome of IBSAT. On the basis of the marks they score in the IBSAT test, applicants shall be granted admission to ICFI University and ICFAI Business School. The applicants would have to take part in group and personal interviews as part of the selection process.
Enrollment
Briefing for selection
Discussion of Group
Interview with the team
The IBSAT officials will give preference to the following in the preparation of the final merit list:
Group debate weighing 30 percent (GD)
Personal interview weighing 30 percent (PI)
Previous academic records weigh 40 percent
IBSAT 2020 Selection Process Dates:
| | |
| --- | --- |
| Events | Dates |
| Date of Examination | December 26 and 27, 2020 |
| Announcement of Result | 1st week of January 2021 |
| Selection Briefings | January 09 - 17, 2021 |
| Selection Process | February/March 2021 |
Stages of IBSAT Selection Process:
Enrollment:
When the cut-off has been completed, visit the official website.
During this time, a connection is provided on the official website.
Briefing selection:
IBS organizes briefings on selection in several cities around the world before the IBSAT selection process.
A briefing for selections is like a workshop that is designed to provide candidates with the necessary information and guidance.
An IBS briefing, IBS selecting briefing and questions and answers are mainly divided into three sections. All questions from the candidates are answered by IBS experts and helpful instructions for planning GD and PI.
As necessary, candidates can select the location, date and time of the briefing on selection.
Only eligible applicants are presented for the selection briefing. The GD and PI process will start after the briefings.
Discussion of Group(DG):
Following the briefing, nomination candidates will be welcomed at the IBS Hyderabad campus for Community Discussion (GD).
The candidates will be split into groups of 8-10 in this round, and each group will have a 15-20 minute discussion subject.
This Group Discussion measures the leadership qualities of candidates, communication skills, tactfulness, problem-solving capability and the ability to remain concentrated and to work on their individual candidates in the specified period of time.
Personal Interview(PI):
For the final selection round, i.e., applicants who have successfully cleared the GD round. Interview with personnel.
The communication capacity, trust level, attitude and potential of an applicant will be tested during this round.
The personal interview relies entirely on the answers of the candidate.
IBSAT 2020 Participating Institutes
Colleges/Institutes
IBS Ahmedabad
IBS Bengaluru
IBS Gurgaon
IBS Hyderabad
IBS Jaipur
IBS Dehradun
IBS Pune
IBS Mumbai
IBS Kolkata