Ellen College of Design: Courses and fees, Ranking, Scholarship | StepInCollege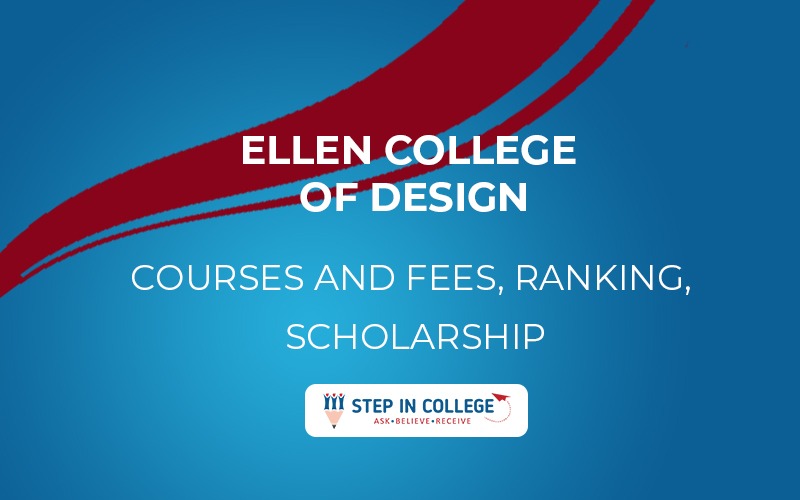 Published by : stepincollege
The Divine Group of Institutions, which is one of Rajasthan's leading educational organizations, includes the Ellen School of Art and Design (ESAD). With Vocational Training and Job-Oriented Educational Programs, ESAD was founded in 2001. The college's mission is to become a cutting-edge, learning-focused institution in the field of art and design. Ellen is also ISO certified, which ensures that education is of the highest possible standard.
Ellen College of Design Details, Ranking, Courses and fees, Scholarship, Placements, Hostel | StepInCollege
The Ellen School of Art and Design provides students with world-class facilities. Being one of Jaipur's top fashion design schools. The institute not only imparts design expertise, but also makes every effort to help students develop into curious, creative, pragmatic, inventive, logical, and excellent designers. The institute's classrooms are also equipped with projectors to help students learn more effectively. To help students understand the principles of fashion design, the institute offers seminars, innovation, personal study, industrial visits, and internships. High-speed Wi-Fi is available on the ESAD campus with no restrictions. Aside from that, the institute has a Seminar Hall, Conference Room, Computer Center, Air Conditioning Labs with High-Tech Machines, cafeteria, ATM, Medical Facilities, and so on.
Courses:
Ellen School of Design offers certificates, diplomas, undergraduate, and postgraduate design, interior design, jewelry design, and other classes. To make the courses engaging and imaginative for the students, the institute's faculty and experts from the fashion industry combine novel teaching methods with lectures. To help students understand the principles of fashion design, the Ellen courses include practical seminars, innovation, personal study, industrial visits, and internships. This program at Ellen provides students with a foundational understanding of the apparel and textile industries. The school offers a variety of classes, including diplomas, advanced diplomas, and graduate diplomas. The Institute is committed to providing high-quality education by implementing modern teaching and learning methodologies. To encourage students to be more imaginative, highly skilled faculty members from the Design Industry teach them about different new approaches and combine them with lectures on conventional fashion.
Scholarship
The scholarship will be given to the first person who applies. The Institute offers two different forms of scholarships:
Scholarships are awarded on the basis of a student's sporting, academic, and extracurricular activities, as well as his or her achievement in previous qualifications, interviews, and a creative evaluation.
Need-driven: Scholarships are awarded based on the financial situation of the student's family and their achievement in previous qualifications, interviews, and artistic tests.
Placements:
Before the placement season begins, the institute's placement cell organizes numerous training workshops, pre-placement talks, and personality development classes. Ellen's placement cell helps graduate students find jobs on and off-campus, allowing them to begin their careers in demanding roles in the industry. Students from Ellen School of Art and Design attend the placement session based on their interests and must register to sit in on the organizations' interviews. Ellen is placed on a higher pedestal in extending the best placement services due to the Institute's affiliation and links with academia and industry in the design field.