LSAT 2021: Registration, Exam Dates, Admit card, Exam format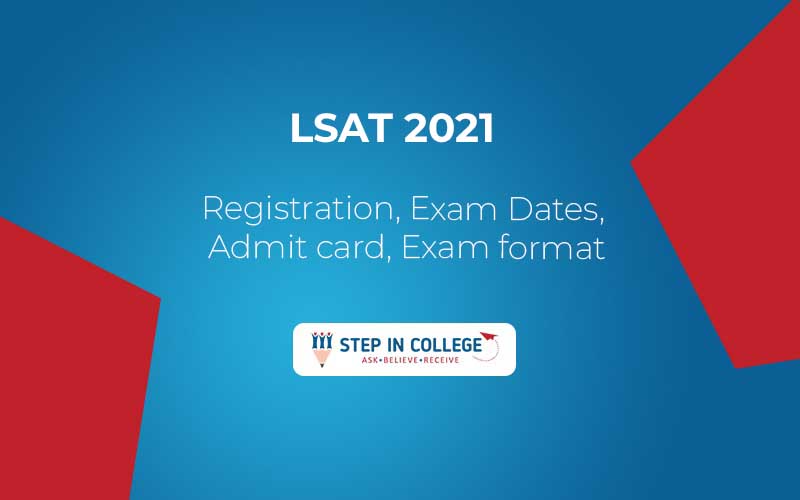 Published by : stepincollege
LSAT2021: LSAT 2021, the entrance exam for India's law schools, is scheduled for March and June. Here's what you need to know about the application process, exam-style, and more. Registration, exam dates, and everything you need to know about the LSAT in India in 2021. According to a press release released by the Law School Admission Council, the deadline to register for the March session of the Law School Admission Test (LSAT) is March 14, and the test will be held on March 25. (LSAC).
LSAT 2021 Registration, Exam Dates
Candidates can go to their official website to register for the exam. Students may receive an email update once their registration has been completed successfully. This year's LSAT exam will be held twice: once on March 25 and again on several days starting June 14. There will be several slots available for each exam date. The registration deadline for the June session is June 4.
LSAT 2021 will be held online in light of the COVID-19 crisis. Students who take this examination before their March board exams will be eligible to retake it in June. Their best grades would be considered for admission to the colleges of their choosing.
Course: Students may apply to law schools affiliated with LSAT India after passing this exam. BA LLB, BBA LLB, BCom LLB, BSc LLB, three-year LLB, and LLM are among the courses available. After the results are published, LSAC distributes the scores to LSAT-affiliated colleges.
Register necessary
For registration, you'll need a working email address, phone number, photo ID, and a snapshot. Payments should be made electronically.
Admit card for LSAT India 2021
The admit card release date has yet to be announced. Students will be assigned test slots and times after completing the application process successfully. The process for booking a slot will be followed by the development of an admit card. It will provide the following details: Name and roll number of the applicant, test date and time, and exam protocols.
Exam format
The exam lasts 2 hours and 20 minutes, and the questions are multiple-choice. There will be only one correct answer out of four to five choices for each question, and there will be no negative marking. Analytical Reasoning, Logical Reasoning 1, Logical Reasoning 2, and Reading Comprehension are the four parts of the LSAT. Each segment has a 35-minute time limit.
23 questions on Analytical Reasoning
22 questions in logical reasoning 1
Logical Reasoning 2: There are a total of 23 questions in this segment.
24 questions on reading comprehension
There are 92 questions in total.
Criteria for eligibility
There are no pre-requisites for taking the LSAT. Students must, however, meet their clear eligibility requirements for admission when applying to an LSAT-associated institute after passing the exam.