Master of Computer Applications: Course Details, Top Colleges, Syllabus, Entrance Exam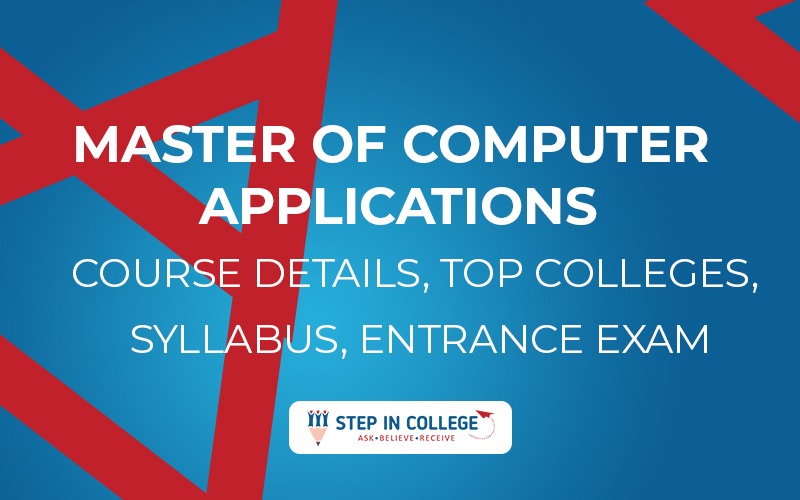 Published by : stepincollege
Master of Computer Applications is a postgraduate 3 years Information Technology course. The use of a computer to solve a problem or complete a task for an end-user is known as a computer application. Sales order management, inventory control, and payroll are examples of popular business computer applications. The MCA curriculum is designed to develop students' software skills and enhance their computer application abilities.
Master of Computer Applications Course Details, Eligibility, Entrance Exam, Top Colleges, Syllabus, Job Prospects | StepInCollege
This curriculum prepares students for the rigors of corporate IT by training them for the demands of hard work. MCA courses are more focused on the application of programming languages, IT skills, and other related concepts, with a five-semester curriculum. Industrial training, internships, and projects are the focus of the sixth and final semester.
MCA Eligibility Criteria
The applicant must have earned a BCA degree or its equivalent from a recognized institution.
The qualifying test must have yielded a minimum aggregate score of 60 percent.
Candidates who are in their final year of study are also eligible to apply.
MCA Entrance Exams
TANCET (Tamilnadu Common Entrance Test)
K CET (Karnataka Common Entrance Test)
OJEE (Odisha Joint Entrance Examination)
IPU CET (Indraprastha University)
UP SEE (Dr. APJ Abdul Kalam Technical University (AKTU))
NIMCET (National Institute Of Technology, Surathkal)
TANCET (Anna University)
VIT MEE (VIT University)
MAH MCA CET (State Common Entrance Test Cell, Maharashtra)
BIT MCA (Birla Institute of Technology)
MCA Top Colleges
JNU, New Delhi
Calcutta University, Kolkata
Manipal Academy of Higher Education, Manipal
University of Hyderabad, Hyderabad
Jamia Millia Islamia, New Delhi
Savitribai Phule Pune University, Pune
Anna University, Chennai
Bharathiar University, Coimbatore
NIT Trichy, Tiruchirappalli
VIT, Vellore
MCA Syllabus
First Year: Fundamentals of IT, Object-Oriented Programming in C++, Computer Organization, Operating Systems, Programming in C, Database Management Systems, Data and File Structures, Software Engineering, Discrete Mathematics.
Second Year: Theory of Computation, Data Warehousing and Data Mining, Data Communications and Networking, Object-Oriented Analysis and Design, Computer Graphics, Web Technologies, Design and Analysis of Algorithms, Computer Networks, Java Programming.
Third Year: Linux Programming, Enterprise Computing with Java, Software Testing, Electives, 6-month Internship.
MCA Job Prospects
After completing the MCA program, graduates have a wide range of options. MCA graduates can find employment in the fields of information technology, software engineering, network engineering, and consulting.
Job Profile
Software Developer
Programmer
System Engineer
System Analyst
System Administrator
Troubleshooter
Software Application Architect
Web Designer and Developer
Software Consultant
Techn
Employment Areas
Banking Sector
Database Management Companies
e-Commerce Companies
Schools and Colleges
Security and Surveillance Companies
Design Support and Data Communications Companies
Government Agencies
Networking Companies
Software Development Companies
Stock Exchanges
Job Types
Computer Systems Analyst
Software Engineer or Programmer
Computer Support Service Specialist
Software Developer
Computer Presentation Specialist
Software Publisher
Commercial & Industrial Designer
Project Leader
Consultant
Database Administrator
Computer Scientist
Junior Programmer
Chief Information Officer
Information Systems Manager
Systems Administrator