Post Graduate Diploma in Computer Applications: Eligibility, Top Colleges, Course Details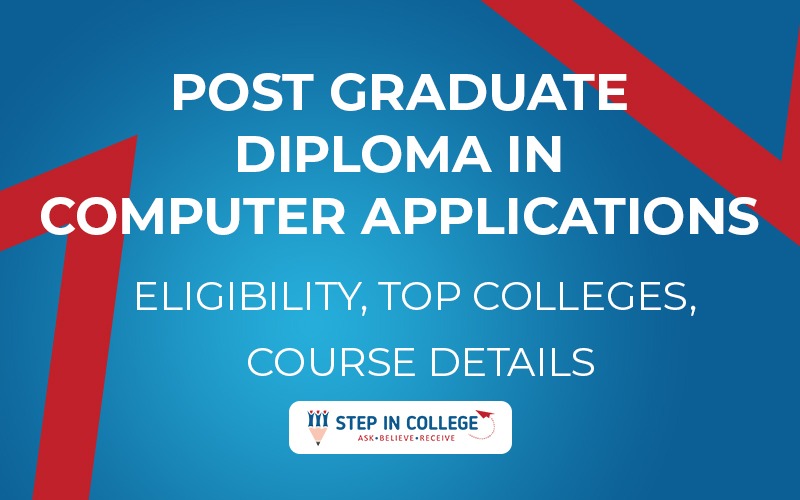 Published by : stepincollege
Postgraduate Diploma in Computer Applications is a postgraduate 1 years course. Graduate students interested in computer applications should pursue a Post Graduate Diploma in Computer Applications (PGDCA). This course is for students interested in learning programming applications in various fields such as finance, insurance, and accounting. This curriculum helps students to acquire technical computer application expertise. This curriculum combines computer science specialization with technical, professional, and communication skills. It also prepares students to work in the IT sector in the future. One of the most important factors may be the course's shorter length.
Post Graduate Diploma in Computer Applications Course Details, Eligibility, Top Colleges, Syllabus, Job Prospects | StepInCollege
In contrast to other master's degrees such as MTech, MCA, MBA, or any other master's degree. The diploma program equips you with the necessary skills to succeed in the business world and land a well-paying career. Another big benefit of this course is that it has a lower saturation level than most technical degree programs. Since the majority of students choose MTech, MCA, MBA, or some other program. As a result, there are fewer people involved in this course. As a result, work saturation is poor.
PGDCA Eligibility Criteria
Students interested in applying for the program must have completed at least 10+2+3 years of traditional schooling, with Mathematics as one of the key subjects.
The only other requirement is that the institute is affiliated with a recognized university or organization.
PGDCA Top College
Shriram Institute of Management & Technology, Delhi
Omkarananda Institute of Management & Technology, Rishikesh
Indira Gandhi National Open University, Delhi
Uttarakhand Open University, Uttarakhand
Vallabh Government College, Mandi
Career Point University, Kota
Jiwaji University, Gwalior
Sikkim Manipal University, Manipal
Khandelwal College of Management Science and Technology, Bareilly
Veer Narmad South Gujarat University, Gujarat
PGDCA Syllabus
Semester I: Fundamentals of Information Technology, Programming, Soft Skills, Software Engineering, Business Process, Oracle, Practical Work.
Semester II: Visual Basic, Java, DBMS, Data Structure and Algorithms, PPM & OB, Project, Practical Work.
PGDCA Job Prospects
After successfully completing PGDCA, gates to a variety of career opportunities open up. A PGDCA holder is eligible to work in both the government and Private Scoter.
After completing their PGDCA, one will have a plethora of choices to choose from, including banking, insurance, health, aviation, research, technology, and more, as well as top recruiters in this field such as Intel, HP Global, HCL Technologies, and Google.
Job Role
IT Support Analyst
Web Designer
IT Consultant
Software Developer
Quality Assurance Analysts
Systems Analyst