TISSNET 2021 Result to be Announced Today | Results Checking Processes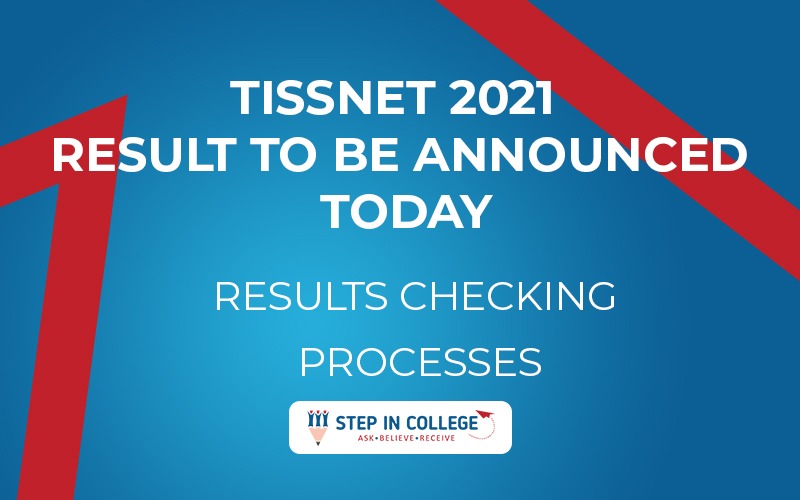 Published by : stepincollege
TISSNET 2021 Result to be Announced Toady
TISSNET 2021: TISSNET 2021 is a project that will take effect in the year 2021. TISSNET 2021 Entrance Examination results will be released today on the official website of the Tata Institute of Social Science. The TISSNET 2021 MA Admission entrance exam results will be announced on March 16, 2021, according to the official website's schedule. Students who took the TISSNET 2021 entrance exams can check their results on the official website. TISSNET Result 2021, the Tata Institute of Social Science National Entrance Exam, will be announced tomorrow, March 16, 2021.
Official website: Following the announcement of the results, candidates who took the exam can review their results on the official website, tiss.edu. Candidates can access the TISSNET 2021 entrance examination results by visiting the website and clicking on the TISSNET 2021 entrance examination result link. Students must enter their login information in the result link to see their grades. The official website tiss.edu will have a link to the TISSNET 2021 Entrance Result. Candidates who took the MA entrance e examinations can check their results using the direct connection given below.
TISSNET 2021 Results Checking Processes
Phase 1: Go to the official TISSNET 2021 website.
Phase 2: Go to the TISSNET 2021 Entrance Test connection that has been given.
Phase 3: Fill in the login information (Login ID and Password).
Phase 4: For future reference, download the TISSNET 2021 entrance data.
The TISSNET 2021 examination results will include information such as the students' names and roll numbers, the name of the exams, the marks earned in each section, the total marks earned, and the examinations' qualifying status.
TISSNET 2021 Results will be valid for all of the programs for which the candidates applied. TISS Programme Aptitude Test and TISS Online Personal Interview will be used to select applicants for the second round of admissions. By the end of April 2021, the final list of students chosen is expected to be published. Candidates' names, registration numbers, qualified status, TISSNET 2021 results, and cut-offs are all included in the TISSNET Result 2021. This year's TISSNET was held on February 20 at various locations throughout the country.
TISSNET Result 2021 will be applicable for all programs for which candidates applied. For incorrect responses, there will be no negative labeling. TISS accepts applicants to its master's programs in two stages: the TISS National Entrance Test (TISSNET) and the TISS Programme Aptitude Test (TISSPAT), as well as a TISS Online Personal Interview (OPI).