Approval Process Handbook 2021-22 dropped by AICTE | StepInColleges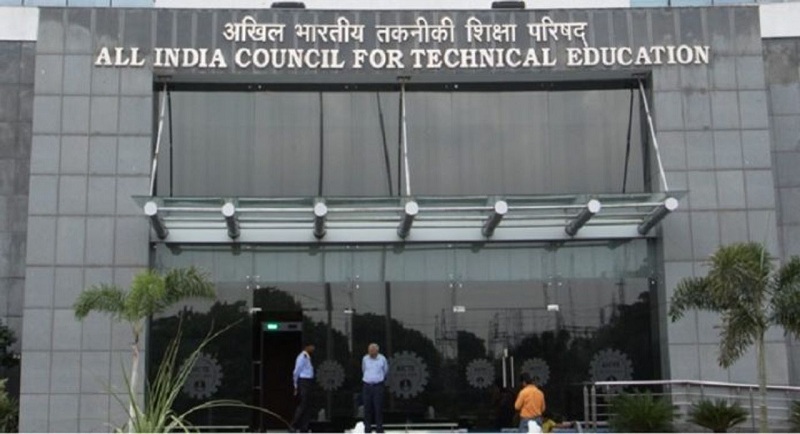 Published by : stepincollege
The All India Council for Technical Education (AICTE) released a revised guideline in which it stated that students in Class 12 do not need to study physics or mathematics in order to pursue engineering. By withdrawing the Approval Process Handbook 2021-22, they released an official statement. "Approval Process Handbook 2021-22 has been temporarily disabled from the AICTE website and will be re-posted in a day or two," it said. Approval Procedure Handbook 2021-22 for Engineering Admissions has been removed by the AICTE. For a limited time, the AICTE has withdrawn Approval Process Handbook 2021-22 for Engineering Admission Eligibility. The Council has instructed that the handbook be re-posted on the official website over the next few days.
Approval Process Handbook 2021-22 dropped by AICTE
Anil Sahasrabudhe announced: In the meantime, students interested in Biotechnology, Textiles, or Agriculture Engineering would not be required to study Maths or Physics in Class 12. "The new AICTE norms are futuristic, and they take into account the New Education Policy 2020 guidelines," said Anil Sahasrabudhe, Chairman of the All India Council for Technical Education. "Many engineering areas, such as mechanical engineering, will continue to use physics, chemistry, and mathematics. Streams, on the other hand, are not specifically covered by this statute." The AICTE's director is Sahasrabudhe.
University courses: "Universities will offer appropriate bridge courses such as Mathematics, Physics, Engineering, and Drawing," according to the AICTE, to help students from various academic backgrounds achieve their goals. Anil Sahasrabuhe indicated that their respective institutions would encourage students to choose their own subjects. The AICTE's New Guidelines have elicited mixed reactions from key figures in the sector. Some argue that Maths and Physics are required, while others argue that both subjects are optional.
According to the AICTE's chairman, "The engineering discipline's subject options have been expanded, but it is not a preference. Similarly, for various disciplines, different mandatory courses will be needed ". According to education experts, a thorough knowledge of mathematics is needed for a variety of new courses, such as data science and artificial intelligence. As a result, the AICTE will have to reconsider the changes to the approval process handbook for the years 2021-22. This decision has been slammed by academics, who argue that mathematics is the foundation of all engineering degrees. Until the fifth semester, almost every program in the AICTE's engineering program model curriculum includes mathematics." However, AICTE Chairman Anil D Sahaslavde told the TOI that "the three necessary courses required as input to engineering education can differ in different disciplines due to the expanded selection of the three prerequisite courses for engineering education"