Education Minister: NEP will build foundations for Atmanirbhar Bharat | StepInColleges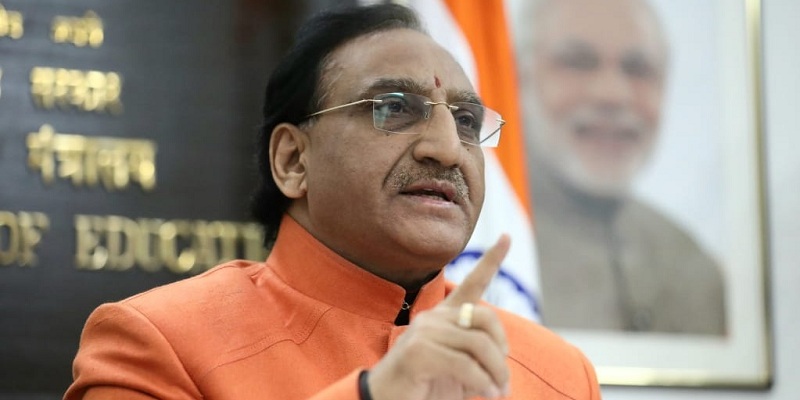 Published by : stepincollege
National Education Policy (NEP) 2020: Union Education Minister Ramesh Pokhriyal 'Nishank' said on Wednesday that the National Education Policy (NEP) 2020 will lay strong foundations for an Atmanirbhar Bharat. On Tuesday, Mr. Pokhriyal responded to a discussion in the Lok Sabha about the Ministry of Education's request for grants for the year 2021-22. Mr. Ramesh Pokhriyal, in a press release, claimed that NEP would lay strong foundations for an 'Atmanirbhar Bharat' and assist India is asserting its status as a 'Vishwaguru.'
Education Minister: NEP build foundations for Atmanirbhar Bharat
Mr. Pokhriyal indicated: Mr. Pokhriyal emphasized that the NEP was developed after extensive consultations with a wide range of stakeholders, including teachers, students, academicians, parents, and students. The NEP, according to the Minister, is built on strong foundations of equity, quality, and accessibility. He discussed NEP 2020's features, which include vocational education beginning in grade 6, a progress card instead of a report card, a 5+3+3+4 system, multidisciplinary education with simple entry and exit options, and an academic bank of credit.
Mr. Pokhriyal also said that the NEP has been hailed as the world's most significant change.
Pokhriyal spoke about the education budget allocation for 2021-22, saying that the total budget allocation for the Department of School Education and Literacy in 2021-22 is Rs 54873.66 crore, an increase of Rs 2,684.59 crore over the previous year.
The overall budget allocation for the Department of Higher Education in 2021-22 is Rs 38350.65 crore, up to Rs 5450.65 crore from the previous year's budget. The Minister discussed the National Research Foundation while discussing the government's push to improve research and innovation. He also said that there is a change in student culture from box culture to patent culture.
Enumerating the government's policies and actions to ensure educational continuity during tough times, Swayam, SwayamPrabha, E Pathshala, and DIKSHA, according to Mr. Pokhriyal, provide education through online and digital mediums. Mr. Pokhriyal also mentioned that the Manodarpan Portal was created to provide students with counseling services 24 hours a day, seven days a week. Mr. Pokhriyal added that board exams and competitive exams (JEE and NEET) went off without a hitch. He also reported that IGNOU educated 8.19 lakh students in the current academic year, compared to 3.98 lakh students in the previous academic year. According to Mr. Pokhriyal, the number of research scholars in higher education in 2019-20 was 2.02 lakh, up from 1.07 lakh in 2013-14.