GATE 2021 Results Announced | How to Check GATE 2021 Results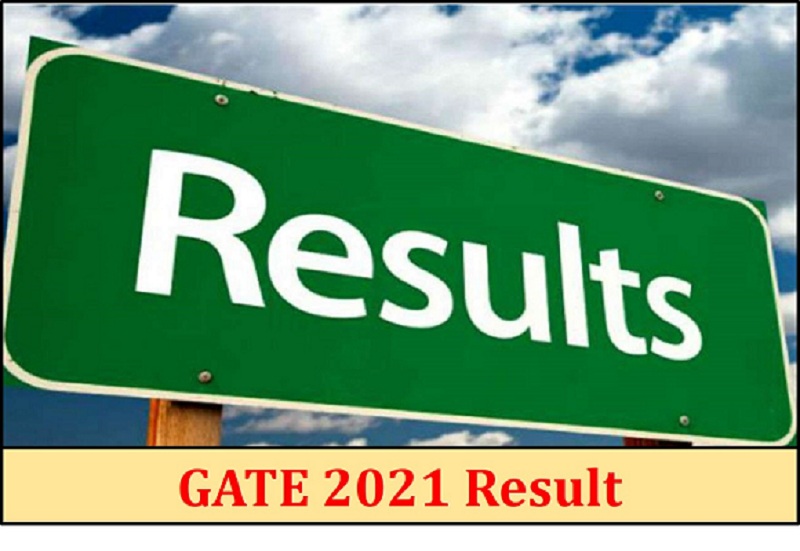 Published by : stepincollege
GATE 2021 Results Announced
GATE 2021 Results: The Graduate Aptitude Test in Engineering (GATE) 2021 result was announced by the Indian Institute of Technology (IIT) Bombay on Friday, March 19. On February 6, 7, 13, and 14, the GATE 2021 exam was held. Candidates who took the exam will get their results by going to the GATE 2021 website. According to a press statement issued by IIT Bombay, the exam's organizing institute, out of the 913,275 candidates who enrolled, 711,542 took the exam. "Of these, a total of 126813 candidates were qualified, or around 17.82 percent, which is comparable to previous GATE examination results. .Person papers have a number of qualified candidates ranging from 8.42 percent to 29.54 percent. The statement read, "Of the overall qualified candidates for GATE 2021, 98,732 are male candidates and 28,081 are female candidates."
How to Check GATE 2021 Results
Visit gate.iitb.ac.in for the official GATE 2021 website.
"GATE 2021 Results are Announced" is the link to choose. "Please click here."
Fill in the Enrollment ID / Email Address that was sent to you during registration.
enter your GOAPS password, which is case-sensitive.
On the phone, you'll see the results.
The GATE 2021 score is valid for three years after the results are released.
The final answer key for the GATE 2021 test was recently issued by IIT Bombay.
GATE is a national level exam administered by the National Coordination Board (NCB)-GATE, Department of Higher Education, in cooperation with the IISc, Bangalore, and the seven IITs (in Bombay, Delhi, Guwahati, Kanpur, Kharagpur, Madras, and Roorkee).
Answer Key Issued: On March 17, the GATE final answer key for 2021 was issued. On February 26, the authorities posted the provisional GATE 2021 answer keys on the official website. Candidates could use the GATE answer sheet to calculate their probable scores.
Cutoff: The GATE 2021 cutoff for all 27 subject papers, as well as the GATE 2021 result, has been released by IIT Bombay. GATE cutoff 2021 is the minimum score expected for candidates to pass the test. It should be remembered that the GATE 2021 cutoff differs with each of the 27 subject articles, as well as depending on the candidate's rank. Candidates who scored better than the GATE 2021 threshold are entitled to participate in MTech programs offered by the exam's participating institutes.
Counseling: The authorities will release the counseling schedule once IIT Bombay announces the GATE exam result 2021. For GATE qualified candidates seeking admission to NITs and other participating institutes, Centralised Counselling for MTech/ MArch/ MPlan/ MDes (CCMT) is held. To compete in the various rounds, candidates must first enroll online at the official CCMT counseling website.