IIM Sambalpur launches Executive MBA program | StepInCollege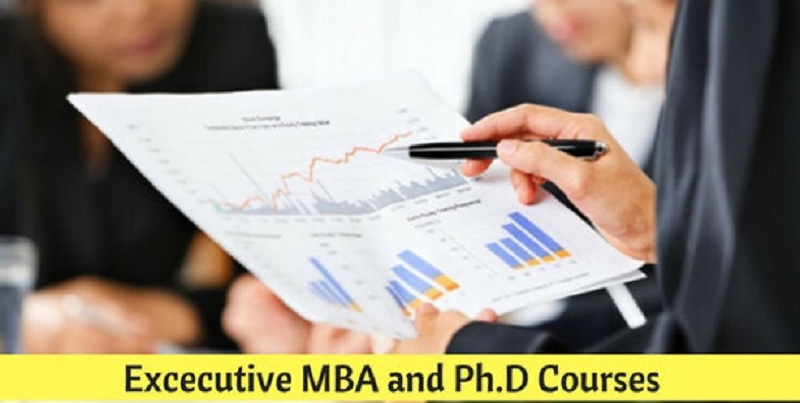 Published by : stepincollege
IIM Sambalpur launches EMBA program
Executive MBA IIM Sambalpur: The first Executive MBA degree program for working professionals has been announced by IIM Sambalpur to promote entrepreneurship and digital transformation. Working professionals can now enroll in IIM Sambalpur's first Executive MBA program. Classes for the two-year degree program will be offered on weekends or weekday evenings, often in the blended style, using the "flipped classroom" pedagogy. According to the institute, the initiative aims to foster entrepreneur innovations and the country's digital transformation.
The program's director announces: The uniqueness of our Executive MBA degree program for working professionals lies in its cutting-edge curriculum to develop responsible leaders with an entrepreneurial mindset, as well as specialization in all functional areas with an emphasis on upcoming disruptions such as Fintech, Cryptocurrency, E-commerce, Digital Marketing, Big Data Analytics, e-governance, Smart energy management, and a Gig ecology, a Gig economy, and a Gig economy, a Gig economy, and Prof Mahadeo Jaiswal, Director, IIM Sambalpur, said, "The entire course structure is to make the program contemporary and important."
A Bachelor's degree or equivalent qualification in any discipline with a minimum of 50% marks or equivalent percentage is required. As of the application deadline, they must have a minimum of three years of post-qualification managerial, entrepreneurial, or technical experience.
A valid CAT, GMAT, GATE, or GRE score (not older than three years as of May 30, 2021) will be needed as well. Candidates who do not have a valid test score in the above categories should take the IIMSAT. Indian Institute of Management (IIM) Sambalpur is a public B-school in Odisha that is one of the country's newest IIMs. IIM Sambalpur, which was founded in 2015, offers MBA, Ph.D., E-PhD, and MDP programs to students interested in management. Also, according to the official website, E-MBA will be available shortly.
E-MBA: One of the most common management programs among working professionals is the Executive MBA. An Executive MBA, also known as an E-MBA or a PGPEx, is a postgraduate management course designed specifically for working professionals who choose to pursue a degree in management. An Executive MBA program typically lasts two years, although some institutes offer one-year programs. The Executive MBA program was developed to provide appropriate management education to professionals who have been employed for a few years and want to progress to mid- or senior-level management roles. An Executive MBA's mission is to provide the highest quality management education to the working class by advancing expertise in business-related disciplines. Apart from providing students with a sound base in all practical areas of trade and industry in terms of technical, global, and entrepreneurial perspectives, the Executive MBA also instills in them a corporate professionalism attitude. Students learn about the business and industry through projects and topics that are closely associated with the demands of the corporate world. All of the students participating in the Executive MBA program gain financial intelligence.