CA Intermediate Exam Application Window Opens | CA Intermediate Exam 2021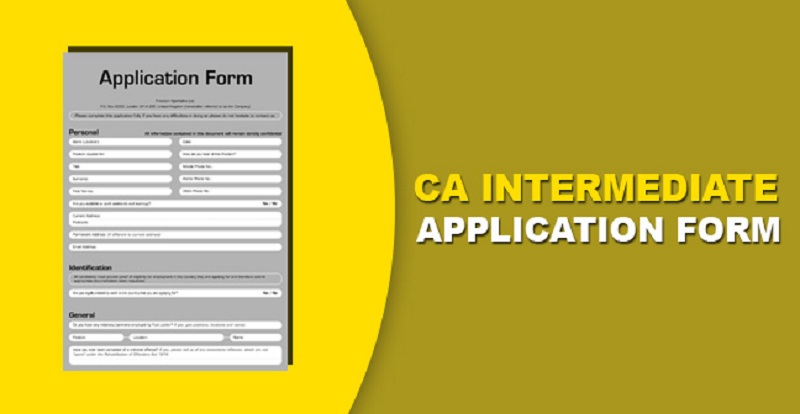 Published by : stepincollege
CA Intermediate Exam Application Window Opens
CA Intermediate Exam: Applicants who passed the Chartered Accountant Foundation exam during the January session must now qualify for the Intermediate level. Candidates who passed the Chartered Accountant Foundation exam in the January session would be eligible to apply for the Intermediate level. The deadline for submitting an application for the Intermediate stage is March 31. They can register to take the exams via the Self Service Portal (SSP). CA Intermediate Application Form for May 2021 has been issued by the ICAI. The ICAI also extended the deadline for submitting CA Inter-Application forms for May 2021 until April 16, 2021, enabling students to apply their forms after the deadline and pay late fees.
Official website: The ICAI had previously announced the results of the CA Final and Foundation exams. The candidates had to use their username and password to view the results on the ICAI portal. The results were also sent to the registered phone numbers and email addresses. It also published the CA Final exam results as well as the All India Merit List. Official websites icaiexam.icai.org, caresults.icai.org, and icai.nic.in have all posted the findings. Mr. Dhiraj Khandelwal, CCM, ICAI, told the candidates about the situation, saying that they only have 10 days to register for the next test.
CA Intermediate Exam/Application Form 2021:
Phase 1: Visit icaiexam.icai.org and log in using the unique credentials provided by ICAI.
Phase 2: Begin the application process for the CA Intermediate Test. There will be a 'Apply Now' button on the tab (like shown in the image below). Select it by clicking on it. However, you must complete all updates to your profile before applying for exam forms.
Phase 3: Collect all of the necessary data. After that, click the 'Save & Preview' button to save and preview them all.
Phase 4: You can edit your information by going back to the form. When you've completed all of the fields, click 'I accept,' and then click the 'Final Send' button to complete the process.
Phase 5: The fee for the CA Intermediate Exam form must be charged next.
Phase 6: The portal will display a notification with payment information after a satisfactory fee payment for the CA Intermediate Exam Form. The filled-out and submitted exam form will be saved as a pdf file. The pdf file must be downloaded. Your application for CA Intermediate Exam Form is COMPLETE if it contains your image and signature. If the form does not include an image or a scanned signature, you must proceed to the next stage.
Phase 7: Print/hardcopy the Exam Form and affix your most recent colored passport-size photo to it. Sign the document by hand.
Phase 8: Have a Gazetted Officer attestation the type.
Phase 9: After the above attachments and formalities have been completed, submit the physical copy of the CA Intermediate Exam Form.