NATA 2021: Exam Date (Revealed), Application, Eligibility, Admit Card | StepInCollege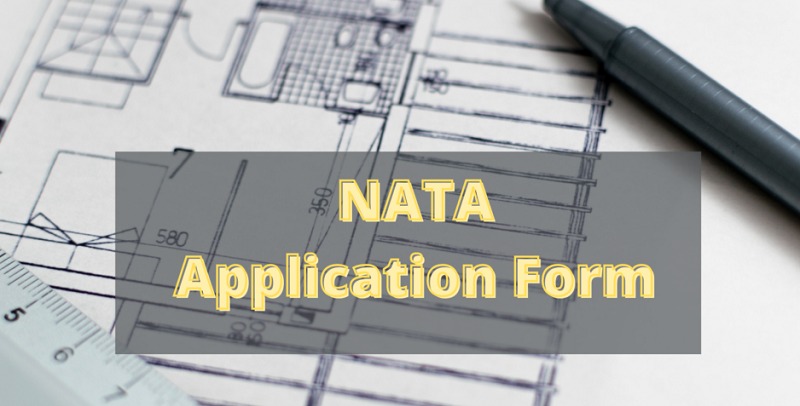 Published by : stepincollege
NATA 2021: Exam Date, Application, Eligibility, Admit Card | StepInCollege
National Aptitude Test in Architecture has been administered by COA since 2006. (NATA). Candidates must pass the Council's Aptitude Test in Architecture to be admitted to the Architecture degree program. NATA guarantees that the five-year Bachelor of Architecture (BArch) degree program's admission requirements are met. NATA will be provided as an online aptitude test at Council-approved testing centers throughout the world. NATA evaluates a candidate's aptitude for a specific field of study, such as Architecture, by assessing cognitive skills, visual perception and aesthetic sensitivity tests, logical reasoning, and critical thinking abilities.
Exam Dates: On April 10, 2021, the exam will be conducted in one session, and then again on June 12, 2021. Candidates must use their respective login accounts to show their chosen city of review on the NATA portal www.nata.in.
The application Form Starts on March 5, 2021, and End of Registration will be March 28, 2021.
On April 10, 2021, the exam will be held.
Results will be announced on April 14, 2021.
Application for NATA 2021 (Available): NATA 2021 registration opened on March 5 for Phases 1 and 2, and the entrance exam is set to take place on April 10 and June 12, respectively. The deadline to register for Phase 1 is March 28. At a later date, the application forms for Phases 1 and 2 will be issued, and candidates will be able to apply for any of the phases at their leisure. NATA registration, document downloading, and application fee payment is all included in the NATA 2021 application form. Applicants must pay the NATA application fee via credit card, debit card, or net banking in order to complete the NATA application process.
Candidate Eligibility Requirements: Candidates who have completed their 10 + 2 exam with Physics, Chemistry, and Mathematics as subjects of study, or their 10+ 3 Diploma with Mathematics as a subject of study, are qualified to sit for the NATA 2021 exam. Candidates who are enrolled in a 10+2 exam with Physics, Chemistry, and Mathematics as subjects of study, or a 10+3 Diploma with Mathematics, are also qualified to apply provisionally for NATA-2021.
Candidates should be informed that assuming they fulfill the Council's eligibility requirements, NATA 2021 qualifies them for admission to B.Arch. programs at universities and institutions around the world.
Admit Card issue:
According to the schedule notified with the assigned NATA 2021 Examination Center, the Admit Card will be produced on the respective webpage for the candidate in question, and the downloadable admit card version will be written. Each applicant will be assigned a unique roll number.
The applicant must download a soft copy of the Admission Card from the website and present an original photo ID card (Voter Card/Pan Card/Aadhar Card/Driving License) along with a printed hard copy at the Examination Center specified on the Admit Card.
Even if it occurs by mistake, candidates must ensure that their portrait and signature on the admit card are not mutilated, blurred, or soiled. The NATA-2021 will not accept applicants who have admitting cards that are mutilated, warped, or soiled in any way.
Until the admission process is completed, all candidates should hold their admission cards safely in an undamaged location as mentioned above.
Candidates who want to take the NATA 2021 exam at a test center will be assigned to one of the centers. The location of the test will be determined by the Candidate's preferences.