10th-12th Board Exams 2021 hold board exams in April 2021 | StepInCollege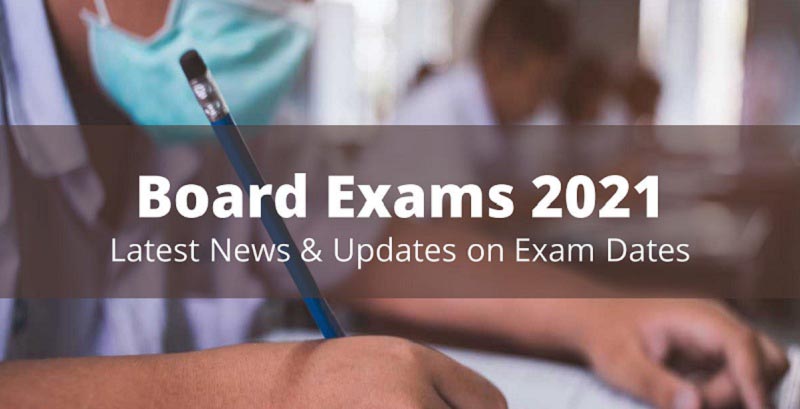 Published by : stepincollege
10th-12th Board Exams 2021
Exams for the Board of Education will begin in April of 2021. Many states, including Uttar Pradesh, Himachal Pradesh, Goa, Meghalaya, Punjab, Haryana, Madhya Pradesh, Mizoram, and Chhattishgarh, have decided to hold board exams in April 2021 for students in grades 10 and 12. The exam will be conducted in a paper-and-pencil format at the designated locations. The Central Board of Secondary Education (CBSE) and other states such as West Bengal, Tripura, and Telangana, however, may hold the board exam in May or June 2021.
Because of the rising number of COVID-19 cases across the country, many state governments issued official notices closing schools and requiring students to take classes and final exams online. The board exams, on the other hand, will be conducted in an offline mode.
To prevent the spread of COVID-19, authorities will consider several factors when conducting offline exams. Exam centers will be required to adhere to strict guidelines regarding the physical distance between students and teachers, the use of face masks, sanitizers, and regular handwashing, among other things. The guidelines must be strictly followed by the exam centers.
The following is a list of states that will be holding board exams in April 2021.
Uttar Pradesh - The Uttar Pradesh Madhyamik Shiksha Parishad has announced the dates for the 10th and 12th-grade board examinations. The examination for students in class ten will take place from April 24 to May 10. The examinations for class 12th will begin on April 24th and end on May 12th.
Chhattisgarh - From April 15 to May 1, 2021, the Chhattisgarh Board of Secondary Education will hold the class 10th examination.
Haryana - Board of School Education (HBSE) will hold offline board exams for classes 10th and 12th from April 20th to May 31st, 2021.
Maharashtra - The Maharashtra State Board of Secondary and Higher Secondary Education oversees the exams for classes 10 and 12. The board will hold the class 10th exam from April 29th to May 31st, while the class 12th exam will be conducted from April 23rd to May 29th.
Mizoram - From April 1 to 20, the Mizoram Board of School Education (MBSE) will hold the class 10th board exam.
Meghalaya - The Meghalaya Board of School Education (MBOSE) will conduct the class 10 board exam from April 19 to May 3, and the class 12 board exam from April 16 to May 12.
Punjab - Starting April 9th, the Punjab School Education Board (PSEB) will conduct the class 10th board exam.
Himachal Pradesh – The Himachal Pradesh Board of Secondary Education (HPBSE) will hold board examinations for class 10 students from April 13 to April 26, and for class 12 students from April 13 to May 10.
The majority of states have decided to hold class 10 and 12 board exams in April and May, with Bihar being the only state where class 12 board exams began on February 1st. The 10th-grade exam was held from February 17th to February 24th, 2021.