JEE Main 2021: April & May Registration opens, Important Instructions | StepInCollege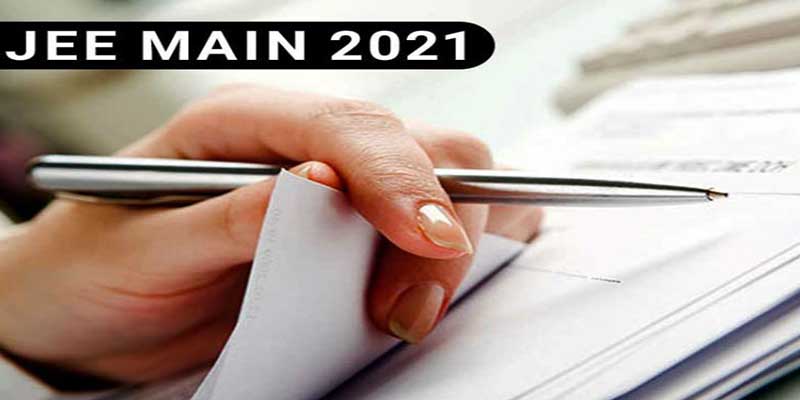 Published by : stepincollege
JEE Main April & May Registration starts 2021: JEE Main 2021 April and May sessions are now open on jeemain.nta.nic.in, according to NTA. Applicants have until April 4, 2021, to submit or withdraw their applications. Examine the most recent instructions. The registration window for the Joint Entrance Examination, JEE Main 2021 April and May sessions is now open.
JEE Main 2021: April & May Registration opens
The National Testing Agency (NTA) has given important instructions about JEE Main 2021 application forms for April and May. Jeemain.nta.nic.in is now accepting registrations. Candidates who have not yet filled out an application for the exams but plan to do so for the April or May sessions will do so now. Candidates who had previously applied but now wish to withdraw their names could do so. Please read the relevant instructions below. The application window will be open until April 4, 2021.
Important Instructions for JEE Main 2021 April and May Session
The JEE Main 2021 April or Session 3 examination will be held on April 27, 28, 29, and 30. The Session 4 or JEE Main 2021 May examinations will be held from May 24 to May 28.
Between March 25, 2021, and April 4, 2021, you can resubmit your April and May application forms online.
On April 4, the link to fill out online application forms will close at 11:50 p.m.
In the April session, there will be no Paper 2. Candidates who want to take JEE Main 2021 Paper 2 (for B. Architecture and/or B. Planning) must apply for the May session when the exam will be held.
During this time, candidates who have applied will withdraw their applications for April and May.
Candidates should note that they can apply for April and May, April and May, or both, and pay for the test.
After the announcement of JEE Main 2021 April results, the window for the May session will reopen.
Candidates can also make changes to their applications during this time; after April 4, no adjustment window will be open for the April session. As a result, all applicants should carefully review and double-check their applications.
NTA released the JEE Main March 2021 results in record time on March 24, 2021. The JEE Main 2021 Rating, on the other hand, will be announced after all of the sessions have been completed, along with the JEE Main 2021 May Results. The date for the JEE Advanced 2021 Exam is July 3, 2021.