GATE Score Card 2021 Announced, Check GATE 2021 scorecard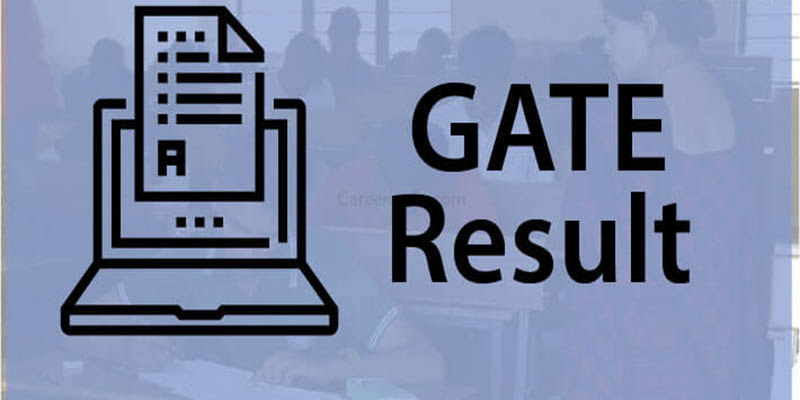 Published by : stepincollege
IIT Bombay Issued Score Card: The Indian Institute of Bombay has issued the GATE Score Card 2021. Students can access their GATE scorecard on the official website, gate.iitb.ac.in, until June 30, 2021. The Indian Institute of Bombay published the Graduate Aptitude Test in Engineering (GATE) Score Card 2021 on March 27, 2021. Students can now view their scorecards at gate.iitb.ac.in, the official website of IIT Bombay. GATE 2021 Score Card is valid until June 30, 2021. GATE 2021 result was announced on March 19 by IIT Bombay, and the scorecard was released on March 27. The GATE 2021 cutoff for all papers has been released along with the results.
GATE Score Card 2021 Announced
GATE 2021 result has been announced, along with the qualifying cutoff marks for all 27 papers/subjects. GATE 2021 scorecards can be downloaded by logging into the GATE Online Application Process System by candidates who took the test (GOAPS). Candidates must enter their login credentials - Registration ID/E-Mail ID and Password - in order to access the GATE 2021 result or scorecard.
Students will need their enrollment number, email ID, and password to download the GATE Score Card 2021. From July 1 to December 31, 2021, students can view their scorecard even after the deadline by paying Rs. 500. The GATE Score Card 2021 can be downloaded directly from the connection provided below. Within the time limit, complete the steps to download the scorecard. On March 19, 2021, the GATE Result 2021 was issued.
Here's how to get your GATE scorecard for 2021.
As listed above, go to the GATE 2021 – IIT Bombay website.
On the homepage, click the link "GATE Scorecard is available for qualifying candidates."
Fill in your enrollment number or email address, as well as your password.
Check GATE Score Card 2021 by clicking submit.
GATE Score Card 2021 can be downloaded and printed for future reference.
Students should be aware that one-third of a mark will be deducted for each incorrect response. Two-thirds of a mark is deducted for each incorrect answer on a two-mark question. Negative marks for incorrect responses are subtracted from the total marks earned for correct responses to arrive at the GATE 2021 ranking. For more information on GATE Score Card 2021 and other data, students can visit the official website linked above.
GATE 2021 scorecard is a valuable document that indicates a candidate's qualification status. To access the scorecard of the Graduate Aptitude Test in Engineering, all candidates who took the entrance exam must log in via GOAPS (GATE Online Application Processing System) (GATE). Candidates are recommended to save the GATE scorecard for future reference after downloading the GATE scorecard for GATE 2021.