WBJEE 2021 Registration Closes Today, Here how to apply | StepInCollege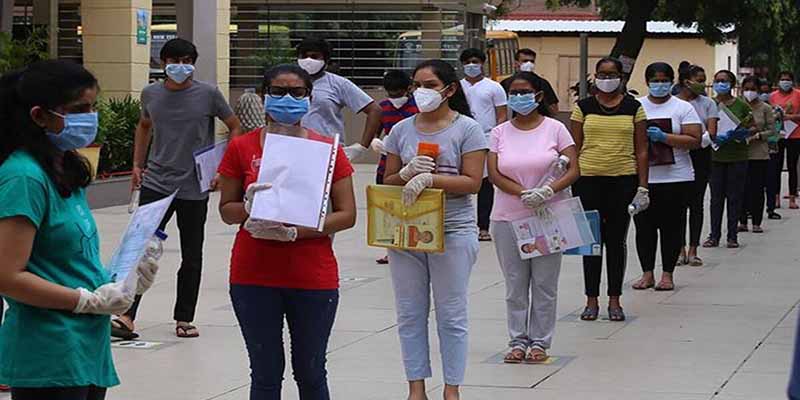 Published by : stepincollege
WBJEE 2021 Registration: WBJEE 2021 registration will close on Tuesday, March 30, 2021, according to the West Bengal Joint Entrance Examinations Board. Candidates who have not yet applied for the West Bengal Joint Entrance Examination can do so online until 6 p.m. tomorrow on the WBJEEB's official website, wbjeeb.nic.in. The registration for WBJEE 2021 will close on March 30, 2021. Candidates can apply for the exam on the official website wbjeeb.nic.in before 6 p.m. tomorrow.
WBJEE 2021 Registration Closes Today
The deadline for registering has been postponed. Previously, the registration deadline was set for March 23, 2021. On March 31, 2021, the online application form correction window will open and close. Candidates may apply for the exam by following the instructions below.
2021 WBJEE: How to Make an Application
Step1: Go to wbjeeb.nic.in, the WBJEE's official website.
Step 2: To apply for WBJEE 2021, go to the home page and click the WBJEE 2021 application link.
Step 3: Candidates must register for the exam on a new page.
Step 4: Register by filling in the required information.
Step 5 Once completed, the credentials will be sent to the email address you given.
Step 6: Access your account using the same login credentials.
Step 7: Complete the application form, attach all necessary documents, and pay the application fees.
Step 8: Submit the application and save the confirmation page to your device.
Step 9: Make a copy of the document for future reference.
WBJEE 2021 Exam Schedule: WBJEE 2021 will be held in two shifts on July 11, 2021. The mathematics paper will be held from 11 a.m. to 1 p.m., while the physics and chemistry paper will be held from 2 p.m. to 4 p.m. to 4 p.m. The admit card for the WBJEE exam will be issued on July 6, 2021, at the earliest.
WBJEE 2021 will be divided into two parts: Mathematics Paper 1 and Physics and Chemistry Paper 2. Both papers will be worth a total of 100 points. Each question will be worth one mark, and each incorrect answer will be worth a quarter of a point. The WBJEEB will prepare two merit lists after the entrance exam is done. For both papers 1 and 2, a general merit rank (GMR) list will be prepared. Paper 2 will be used to compile the Pharmacy Merit Rank (PMR) list. Candidates should be aware that, with the exception of Jadavpur University, the PMR list will be used for admission to Pharmacy programs, while the GMR list will be used for admission to Pharmacy, Engineering, Architecture, and Technology programs.