IIT Kanpur Donates $2.5M for medical school |StepInCollege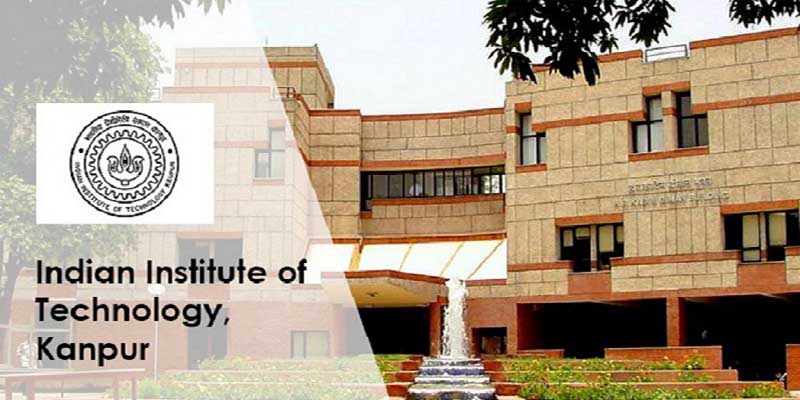 Published by : stepincollege
IIT Kanpur Donates $2.5M for medical school
IIT Kanpur alumnus: An MoU was signed on Saturday by the Micky and Vinita Pant Charitable Fund, which was created by Muktesh Pant, an IIT Kanpur alumnus, and his wife Vinita is assisting the School of Medical Research and Technology with his alma mater (SMRT). According to a press release, the MoU, which amounts to $2.5 million, is the first such donation in the direction of the tutorial institute's case.
After signing the MoU, Pant Announced: "IIT Kanpur is very excited about the possibility of building a world-class medical school. After signing the MoU, Pant said, "The current team, under the capable leadership of Professor (Abhay) Karandikar, inspires great trust." "IIT Kanpur has always been recognized for being at the forefront of engineering education, and this emphasis on taking engineering excellence to medical technology has the potential to pave the way for many future medical miracles. Vinita and I are thrilled to be able to contribute to the beginning of this exciting new chapter." Pant, also known as Micky, is an Indian-American chemical engineering graduate of IIT Kanpur, where he received his BTech diploma in 1976.
SMRT IIT Kanpur initiative: SMRT is an IIT Kanpur initiative aimed at revolutionizing medical education in India by bridging the gap between medical and technical disciplines, according to the press release. The first phase of the project will include the establishment of several Centres of Excellence (CoE) devoted to cutting-edge medical research and innovation, as well as a 500-bed multi-specialty hospital. The CoE is expected to collaborate with the hospital's core medical departments as well as the biomedical expertise of many IIT Kanpur engineering departments. SMRT may also contribute to meeting the healthcare needs of Kanpur's underserved population, in addition to its current benefits across the country.
"SMRT will put together engineering technology, biomedical science, and clinical set-up expertise under one roof to build a one-of-a-kind world-class medical school in the country," said Abhay Karandikar, Director of IIT Kanpur. "SMRT will develop outstanding medical professionals who are educated in cutting-edge innovation technology and who will be able to meet our country's potential healthcare needs. Pant's efforts, we believe, will inspire others to contribute to leaving a legacy."
Pant has held senior roles in major multinational companies such as Hindustan Unilever, PepsiCo, Reebok, and Yum Brands throughout his 35-year career. He is well-known for the phenomenal growth of Yum Brands' flagship brands such as KFC, Pizza Hut, and Taco Bell in international markets such as the United Kingdom, the United States, China, and India. The 65-year-old is known for his success in managing companies through social awareness, human knowledge, and human relationships, according to his profile on the IIT-Ok alumni website. Shivani Pant, Pant's mother, is a well-known Hindi novelist. Mrinal Pande and Ira Pande, two of his sisters, are also well-known poets.