Pune University Online Exam on April 10, Guidelines for Students | StepInCollege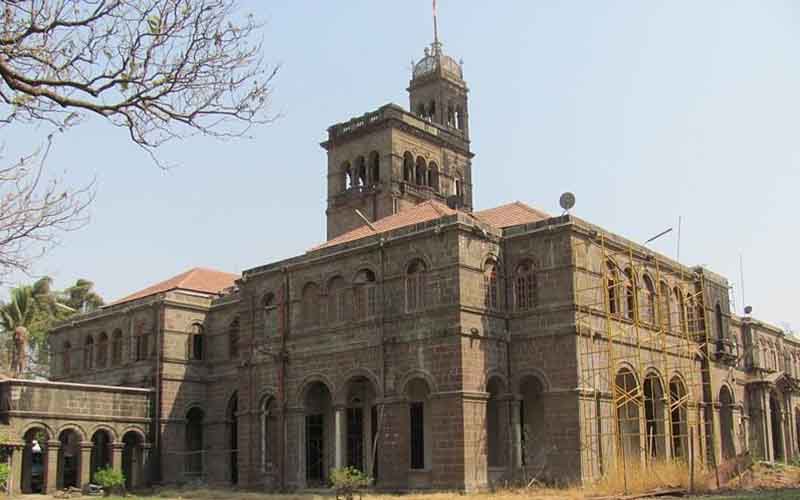 Published by : stepincollege
Pune University Online Exams on April 10, Guidelines for Student
Pune University Conduct Online Exams: From April 10 onwards, Pune University will conduct online examinations. The university has provided a set of instructions for students who will be taking the exam. Savitribai Phule (Savitribai Phule) Exams for the first year to the final year will begin on April 10 at Pune University, also known as SPPU or Pune University. The university has provided a set of guidelines for students who will be taking the exams, as usual, backlog, or repeaters. The guidelines notice can be found on the SPPU's official website, unipune.ac.in. Mahesh Kakade, Director, SPPU's Board of Examinations and Evaluation, released the circular. Take a look at the instructions below.
Guidelines Below
The exams will be taken online from the first to the last year. The exam will consist of multiple-choice questions (MCQ), with a time limit of one hour. The question paper will be worth 50 points for 60 multiple choice questions, with the correct answers to 50 of them being taken into account.
From April 5 to April 9, 2021, from 10 a.m. to 3 p.m., the mock test links and sample questions will be available. The mock test round is open to all students who are taking the exam.
If there is a technical issue with the online test, the same time period will be applied to the concerned student through the computer system. The university has also given a toll-free number in case candidates encounter any technical difficulties during the exam.
In addition, you can call the toll-free number 02071530202 if you have any problems during the test.
The exam will be held in accordance with the syllabus outlined in Circular No. 4/2021, dated March 16, 2021. Engineering (2015 pattern) first-year first-semester backlog examinations will be based entirely on the syllabus.
Exams in Mathematics and Statistics will be proctored online and will consist of 50 multiple-choice questions (MCQ), with 30 questions worth 2 points each. Students' accurate answers to 25 questions will be taken into account.
Within 48 hours of the test, the student's grades in each subject will be available in the students' profile system. Students can only present a claim via the Student Profile System over the next 48 hours if they have one.
Students should save the screenshot/photo/print of the online exam completion acknowledgment for future reference.
"The Principal/Director/College Examination Officer is requested to review all of the guidelines and directions and to notify all of the teachers, non-teaching staff, and students in their college about this from their stage, as well as to cooperate with the university," Kakade said.