Six more test positive for Covid-19 at St Stephen's College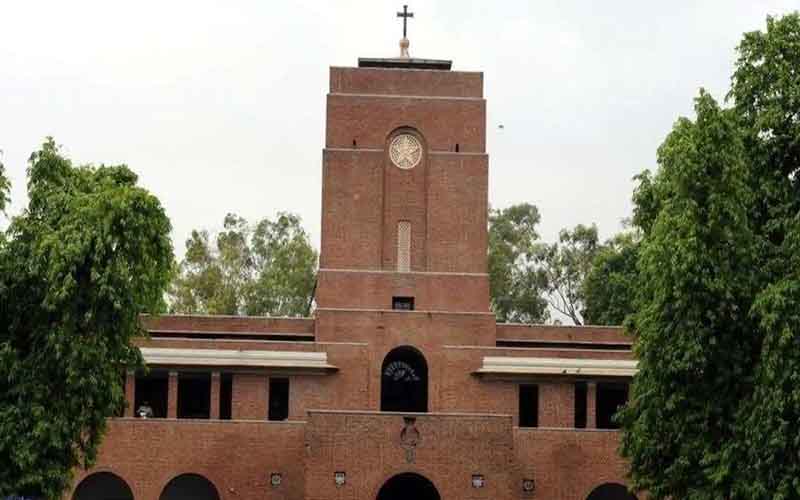 Published by : stepincollege
COVID-19 cases at St Stephen's College: Officials said on Saturday that six more Covid-19 cases had been registered from St Stephen's College. Rajesh Chaudhary, the Civil Lines sub-divisional magistrate, confirmed the count. After returning from a college trip to Dalhousie, 13 students and two staff members tested positive last week. On-campus, the college implemented stringent procedures and set aside two blocks for the infected. Principal John Varghese did not return calls, messages, or emails requesting comments on the students' and staff members' conditions. On Friday, Nandita Narain, an associate professor and member of the college's governing body, wrote to Varghese, asking if the college should be closed.
6 more test positive for Covid at St Stephen's College
Nandita Narain, an associate professor wrote: She mentioned that she had not yet received a response to her email. Meanwhile, a day after a few cases were registered from the campus, the Netaji Subhash University of Technology (NSUT) held a research camp for students and staff on Saturday. It had previously declared that in-person academic activities would be suspended and that hostellers should vacate their quarters. Officials from the university did not say how many incidents were identified, but they did say they were all about employees. The state-run NSUT in Dwarka released a circular on Friday stating that another training camp for NSUT employees and students would be held on April 10 at 10 a.m. at the students' center.
Postponed all exams: It postponed all exams until further notice on Thursday. "If BTech/B.E students in hostels wish to leave, they can do so. The order stated that "other tenants are strictly forbidden from leaving the campus." As of now, no student has tested positive, according to Sujata Sengar, Dean of Academics at NSUT. "I'll get back to you on the other issues when I have a little more time. You'll agree that dealing with the situation right now is the most important thing. Please be advised that the Dean's Office is aware of the situation and has already taken the requisite measures in consultation with medical and civic authorities "He addressed his letter to Narain.
There has been an increase in cases in the nation's capital. According to the health department, Delhi reported 3,594 new cases of COVID-19 on Friday, the highest daily count this year, while 14 more people died from the coronavirus infection, bringing the total to 11,050. In the last few weeks, there has been a huge increase in incidents, with the positivity rate increasing to 4.11 percent from 3.57 percent the day before. According to the Union Health Ministry, the total number of cases is 60,026 in Himachal Pradesh, with 3,338 active cases and 1,056 deaths.