M.Tech Electronics & Communication Engineering Course at Amity University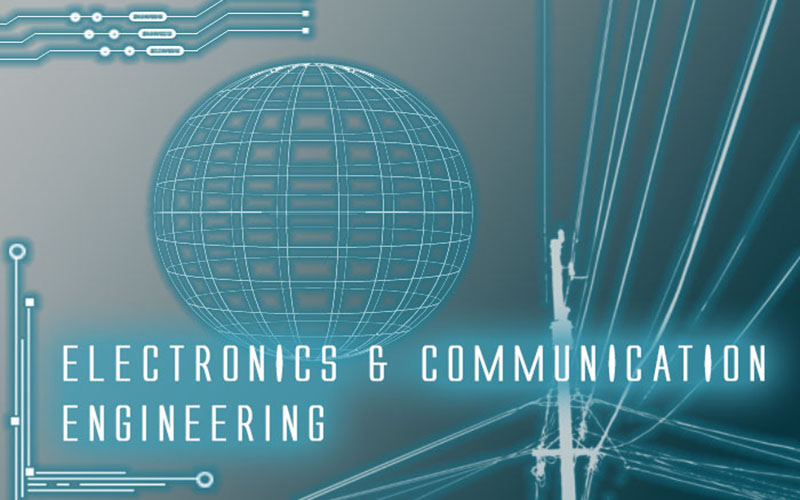 Published by : stepincollege
M.Tech Electronics & Communication Engineering Course at Amity University
M.Tech. ECE program is 2 years post-graduate course. M.Tech Electronics and Communication Engineering program allows students to create their own individualized study plan by choosing courses from Specialization, Domain Elective, and Open Elective Courses. Electronics and communication engineering is a sub-discipline of engineering that deals with the study, design, manufacture, and testing of electronic and communication devices. Microprocessor, Analog & Digital Communication, Satellite Communication, and Microwave Engineering are among the topics covered in the course. Sources of data communication have increased in all industries as the speed of communication and globalization have increased.
Electronics and communication engineering is one of the fastest-growing fields. In the current scenario, there are numerous prospects for ECE professionals in the fields of consumer electronics, industrial electronics, telecommunications, automobiles, information technology, and almost every other industry. Specialization expertise in this area can be beneficial to business, academic, and research organizations where ECE professionals are in high demand. Furthermore, mobile phone companies, whether GSM or CDMA, provide lucrative services to customers at reasonable rates. Mobile phone companies are doing extensive research in order to improve their services.
India has one of the fastest-growing cell phone markets in the world. Mobile and wireless technology have evolved into a potential firestorm that will benefit all aspects of our lives, including industry, personal, education, medical care, entertainment, and global communication. The aim of this program is to prepare students for careers in the field of electronics and communication engineering. Students can gain in-depth expertise and practical experience in a variety of subjects through this program. This fosters specialization in the field and the development of qualified practitioners for both industry and academia. Students may also be likely to undertake research coupled to an appreciation of the mechanism of technical advancement and participate successfully in industries relevant to Electronics and Communications Engineering.
Eligibility Criteria for M.Tech Electronics & Communication Engineering
To be eligible, applicants must hold B.Tech. (ECE)/M.Sc. (Electronics/Phy.) from a recognized university.
Selection Process for M.Tech Electronics & Communication Engineering
Admission to these courses is based on a combination of overall merit, English Language Test, Personal Interview, and Technical Test results.
Duration for M.Tech Electronics & Communication Engineering
This course will take 2 years to complete.
Program Fee for M.Tech Electronics & Communication Engineering
74,000/Semester
Course Curriculum Syllabus for M.Tech ECE
| | |
| --- | --- |
| Specialization Elective Courses: | Domain Elective Courses: |
| Embedded Control System | Independent Study and Research – PG* |
| Artificial Intelligence & Fuzzy Systems | AD HOC and Wireless Sensor Network |
| Multimedia Signal Processing | Embedded Software Engineer |
| Advanced Optical Communication | Digital Communication and Information System |
| Advanced Digital Design using VHDL | Information and Network Security |
| Wireless Sensor Networks | Internet & Java Programming |
| Advanced Instrumentation & System Design | Advanced Java |
| Low Power VLSI Design | Data Structures and Algorithm Design |
| - | Data Compression and Techniques |
| - | Infrastructure for Cloud |
| - | Software Reliability Engineering |
| - | Human Interface System Design |
| - | AD HOC and Wireless Sensor Network |
| - | Nuclear Security and Security Culture |
| - | BSS Support –Advance |
Labs in Amity University:
Engineering, biotechnology, mass media, design, fashion technology, and hotel management are among the fields where Amity University offers world-class lab facilities. Students operate with cutting-edge computers under the direction of an experienced and well-trained faculty. Amity School of Communication's laboratories includes a cutting-edge TV studio and a cutting-edge video editing facility. The TV Studio is equipped with high-end digital and video cameras, a teleprompter, professional studio lighting, chroma screen, and other equipment to capture news bulletins, produce newscasts, documentaries, and even feature films, mixing and video editing units, and applications like Final Cut Pro.
Description of Laboratories:
Lab for Advanced Microwave Engineering (This Lab provides comprehensive knowledge of microwave frequencies, microwave devices, microwave transmission lines, microwave passive and active circuits and measurements)
Embedded MicrocontrollerLab is a place where you can learn about embedded microcontrollers (This Lab introduces the concept of architecture and programming of ATMEL AVR family of RISC based microcontrollers)
Lab for Advanced Simulation (Using Matlab &LabView)
Wireless Communication Lab Modeling and Simulation (Using Mobile Headset Trainer, RFID, QualNet, Matlab &Labview)
Lab for Satellite Communication (Using CDMA Trainer, GPS Trainer, Satellite Emulator)
Embedded Control System Lab (using Cisco Packet Tracer 5.3, GNS3, Wire Shark, gvim editor, Ekahau Heatmapper, and Netstumbler) Computer Communication & Networks Lab (using Cisco Packet Tracer 5.3, GNS3, Wire Shark, gvim editor, Ekahau Heatmapper, and Netstumbler) (Using LabVIEW for NI PXI, MyRIO etc.)
Lab for Artificial Intelligence and Fuzzy Systems (Using Matlab)
Theoretical Antennas and Design Lab (Using HFSS & CST Software)
Lab for Multimedia Signal Processing (Using Matlab)
Lab for Advanced Optical Communication
VHDL Lab for Advanced Digital Design (This lab aims to discuss the syntax of the language as well as build on the required knowledge of Digital Design to model a digital system)
Pattern Recognition and Image Processing Lab (Using Matlab)
Career Options and Job Prospects for M.Tech ECE
Candidates with an M. Tech. in Electronics and Communication Engineering will work for the government or in the private sector in the technology sector. There are numerous organizations that employ experts in this area. The demand for trained electronics and communication engineers is increasing. Candidates who earn a master's degree in electronics and communications engineering have a wide range of career choices and job opportunities. Candidates with an M. Tech in Electronics and Communications Engineering will work in either the government or the private sector of the technology industry. Numerous career opportunities are available to candidates with an M. Tech in Electronics and Communications Engineering.
Work Functions:
Electronics Engineers
Production Manager
Electronic Hardware Development Engineer
Network Specialist, in Electronics and Communications Engineer
Data Analyst
Top Recruiters
Jacobs
TATA Steel
IBM
Think & Learn
Ashiana
Mahima Group
Capgemini
Bentley
Harley-Davidson
Toyota
Average Starting Salary for M.Tech ECE
Candidates who complete MTech in Electronics and Communications Engineering degree program can expect to earn between INR 3.00 to INR 6.00 lakhs per year as a starting salary.
Scholarship for programs following after Under Graduate
Criteria for 100% Scholarship: In Class XII, students must reach a minimum of 93 percent in aggregate and 80 percent in graduation in CBSE/ ISC/ State Boards. The number does not include Physical Education, Fine Arts, Performing Arts, Vocational, or non-written subjects.
Criteria for a 50% Scholarship: Minimum of 88 percent in aggregate in CBSE/ ISC/ State Boards Class XII students and 75 percent in graduation. The number does not include Physical Education, Fine Arts, Performing Arts, Vocational, or non-written subjects.
Institute: Amity School of Engineering and Technology
Amity School of Engineering and Technology (ASET) was established in 2007 and offers a broad range of programs, including modern engineering and technical courses on a variety of engineering and technological topics. Computer science and engineering, information technology, civil engineering, mechanical engineering, chemical engineering, communications and communication engineering, and electronics and electrical engineering, as well as new streams like solar and renewable energy, are all available at ASET. In a variety of disciplines, ASET offers undergraduate and doctoral programs.
The way we live has been transformed by modern technology. Technology is bridging the gap between people, bringing people from various cultures and backgrounds closer together. Technology has entered our lives in order to improve our living conditions. It has helped people to accomplish feats that were previously unthinkable. These advancements were made possible by scientists and technocrats who worked tirelessly to create an atmosphere conducive to learning and living with modern engineering.
ASET is dedicated to providing intellectual rigor and a diverse learning atmosphere for the holistic growth of technology leaders, echoing the same views. ASET is proud of its distinguished students, who are leaders in engineering and technology fields at a variety of reputable technical hubs around the world.