Master of Business Administration (MBA) at Amity University, MBA Specializations Course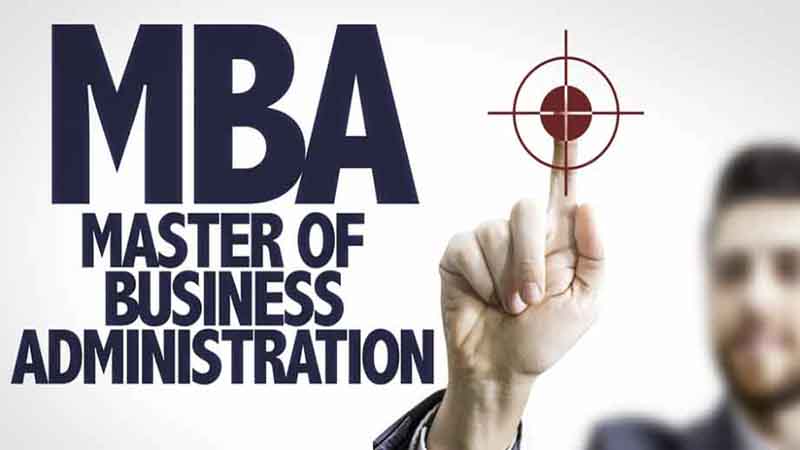 Published by : stepincollege
Master of Business Administration (MBA) at Amity University
MBA is a post-graduate degree that is globally recognized for enhancing business and management skills in potential business leaders and entrepreneurs. MBA stands for Master of Business Administration in its full form. An MBA degree usually covers a broad variety of business topics such as accounting, marketing, and management. An MBA degree isn't just for people who want to work in management; it can also help people who want to work in the private, government or public sector. There are two levels of management degrees: bachelor's and master's degrees.
MBA (Master of Business Administration): This degree is normally offered as a two-year program.
Post Graduate Diploma in Management (PGDM) is a one-year course offered by autonomous institutes such as the Indian Institute of Management(s).
Various other MBA/PGDM versions have been launched in recent years to meet market needs. Among them are the following:
Online MBA, Distance Learning MBA, Executive MBA
The MBA course curriculum consists of a mix of core subjects such as Marketing, Economics, Accounting, and Operations, as well as elective courses that enable management students to pursue their own personal or professional interests. Different types of MBA programs are available to satisfy the ever-increasing demand in the business world. MBA students are prepared for top managerial positions in an organization through a core curriculum that includes subjects such as accounting, economics, marketing, and operations, as well as elective courses that enable students to pursue their own personal or professional interests.
Eligibility Criteria for MBA
Graduation with a minimum of 50% on the National/State MBA Entrance Exam or the Amity Test.
Selection Process for MBA
In place of a personal appearance on campus, a SKYPE interview will be conducted.
MBA Specializations
MBA ( Marketing & Sales / Finance / HR / International Business / Digital Marketing & Customer Analytics / Agri Business )
Program Fee for MBA
1st Year Non Sponsored Semester Fee: Rs. 1,67,000
Duration for MBA
This curriculum will take 2 years to complete.
Course Curriculum Syllabus for MBA
| | |
| --- | --- |
| Semester 1 | Semester 2 |
| Organization Behaviour | Legal Aspects of Business |
| Accounting for Management | Economic Analysis |
| Managerial Economics | Business Research Methods |
| Marketing Management | Operations Management |
| Information Technology for Managers | Critical Thinking |
| Quantitative Techniques in Management | Human Resource Management |
| ANANDAM-I | Financial Management |
| Behavioural Science I (Self Development and Interpersonal Skills) | ANANDAM-II |
| Business Communication – I | Behavioural Science – II (Behavioral Communication and Relationship Management) |
| French | Business Communication – II |
| German | French - II |
| Spanish | German - II |
| Chinese | Spanish - II |
| - | Chinese - II |
| Semester 3 | Semester 4 |
| E-Commerce and Online Business Models | Social Media Marketing |
| Digital Marketing Strategies | Content Marketing |
| Digital Branding and Engagement | Consumer Behaviour in Digital World |
| Digital Marketing Analytics | Business Modeling and Analytics |
| Strategic Management | Dissertation |
| Summer Internship | Agricultural Risk Management |
| Business Communication – III | Food Processing Management |
| Behavioral Science – III | Marketing Models in Agribusiness |
| Entrepreneurship & New Venture | Agricultural Marketing Management |
| Post - Harvest Management | Financial Engineering |
| Agricultural Input Marketing | Strategic Financial Management |
| Rural Marketing | Behavioral Finance |
| Social Banking & Micro Finance | Management of Financial Institutions |
| Agribusiness and Rural Environment | Social & Industrial Psychology |
| Cost and Management Accounting | Organization Structure, Design & HR Planning |
| Large Scale Investment | Global Human Resource Management |
| International Finance | Organizational Change & Development |
| Security Analysis & Portfolio Management | Global Outsourcing: Issues & Perspective |
| Fixed Income Investments | International Marketing |
| Industrial Relations & Labor Laws | Foreign Trade Policy |
| Performance & Competency Management | International Business & Practices |
| Strategic Human Resource Management | Customer Relationship Management |
| HR Audit & HR Information Systems | Supply Chain Management |
| General Human Psychology | Marketing of Services |
| Compensation & Reward Management | - |
| Recruitment, Selection, Training & Development | - |
| Export Import Documentation & Logistics | - |
| International Economics & Policy | - |
| WTO & International Regulatory Environment | - |
| International Business Strategy | - |
| Growth Prospects of Thrust Areas of Indian Exports | - |
| International Cross Cultural Management | - |
| Consumer Behavior | - |
| Product & Brand Management | - |
| Advertising & Sales Promotion | - |
| Marketing Research | - |
| Retail & Mall Management | - |
| Digital Marketing | - |
| Sales Management | - |
| French | - |
| German | - |
| Spanish | - |
| Japanese | - |
| Chinese | - |
Career Options and Job Prospects for Bachelor of Business Administration
MBA is a highly qualified degree that provides you with numerous opportunities. An MBA degree will help you shape your career in a variety of ways, like working in the private, public, or government sectors or becoming an entrepreneur.
The options for a career after an MBA are numerous. The job opportunities are influenced by the B-school from which you graduated. Top Indian B-schools, such as the Indian Institute of Management(s), have the best placement strategies in place, and their students are often placed in the best positions in the industry.
Job Roles
Finance Manager
Marketing Manager
Sales Manager
Human Resources Manager
Operations Manager
Product Manager
Data Analytics Manager
Digital Marketing Manager
Advertising Sales Manager
NGO Manager
Project Manager
Telecom Manager
Transport & Logistics Manager
Infrastructure Manager
International Business Manager
Risk Manager
Top Placements
S&P Global
Airtel
Aon Hewitt
Axis Bank
DB Corp Ltd
Genpact
ICICI Bank
Naukri.com
Vodafone
Pwc
Yes Bank
Cavinkare
Scholarship Eligibility for MBA
On-Admission Scholarships - MBA
100% Scholarship Criteria: 90 percentile minimum (CAT / MAT). A minimum GMAT score of 650 is required.
50% Scholarship Criteria: (CAT / MAT) Minimum 85 percentile. Minimum GMAT score of 600
25% Scholarship Criteria: (CAT / MAT) Minimum 75 Percentile. A minimum GMAT score of 450 is required.
*All MBA Scholarship scores from 2021/2020/2019/2018/2017/2016/2015 will be included.
Direct Admission Criteria - MBA
(CAT/MAT) Minimum 70 percentile:
Candidates who meet the Direct Admission requirements are not required to take the Entrance Test. For qualifying applicants, only GD and PI will be performed.
Institute: Amity Business School
Amity Business School (ABS), established in 2007, is one of the leading institutions in the field of management studies, imparting expertise to develop visionary leaders with strong ethical values. With so many start-ups making progress and contributing to the country's development and economy, Management Education appears to be highly promising. These companies are dedicated to innovation and best-in-class industrial implementation, as shown by a group of thought leaders. ABS aims to achieve academic excellence through business integration, experiential learning, creative pedagogy, and science, keeping in mind the needs of the industry in this era of disruption.
Students are most interested in undergraduate programs such as BBA and B. Com (Hons.) and postgraduate programs such as MBA and M. Com. The school's Doctoral Program has also been able to pique the interest of aspirants, proving to be a huge success. ABS programs help students find their way to success by putting theory into effect, finding and implementing novel solutions to real-world challenges, and improving their core competencies.
The goal of management programs is to make each graduate industry-ready by exposing them to the latest trends in the fast-paced business world and providing them with the resources of the country's best business schools. The institution's hallmarks include innovative teaching pedagogy, centers of excellence, study abroad programs, foreign language, and deep industry integration. ABS has a comprehensive student-centered pedagogy, which allows students to learn from highly trained and experienced faculty while also exploring the subject through experiential learning and hands-on activities. Blended instruction, activity-based training, case studies, presentations, corporate guest seminars, workshops, industrial tours, student ventures, mentor-mentee meetings, and conferences are all part of our teaching-learning approach.
The innovative and leadership-oriented teaching pedagogy emphasizes the development of competence among students through the acquisition of specialized knowledge and skills. Strategic Management, Leadership Excellence, Performance Management and Compensation, Operation Research, Business Research, Economics, Human Resources Management, Financial Management, Security Analysis and Portfolio Management, Business Laws, and Marketing Management are among the specializations represented by the faculties.
During campus placement drives, ABS students are chosen by some of the most prestigious and leading organizations in a variety of fields. Our graduates are managing key responsibilities in numerous acclaimed industries around the world, armed with the required management skills and expertise to confront all of the challenges in the business environment.
Advantage of Amity Business School (ABS)
The program is structured to assist students in creating a comprehensive approach to developing long-term, socially applicable business and management strategies. To navigate and lead in a diverse and creative economic environment, the academic program instills analytical and critical thinking abilities, decision-making skills, leadership development, and teamwork. Students will make informed choices in the corporate and business world thanks to the curriculum and co-curricular activities. Students learn through peer discussions, community projects, summer internships, and collaboration with classmates from various fields and backgrounds, in addition to learning from respected academicians and industry experts. The ABS curriculum contributes to the development of thought leaders for a more socially just and prosperous society.
ABS has used these elements in its teaching pedagogy to help future managers understand the complexities of management, business, and entrepreneurship.
Lectures
Case Study
Workshops
Role Play
Industrial/Field Visits
Applied Projects
Management Videos
Written Assignment
Analysis of articles from Newspapers, Magazines & Journals
Rich Interdisciplinary Curriculum
Via creative pedagogy woven around experiential learning, the ABS curriculum provides students with a diverse range of opportunities for holistic growth. ABS hosts a variety of courses, conferences, workshops, guest lectures, and other events to help students better understand management and how it is regulated in real-world scenarios. As far as pedagogy goes, the B-School uses a good mix of presentations, academic lectures, case studies, simulation, modeling, mock practices, business analysis, and so on.
The active involvement of aspiring managers and entrepreneurs in these activities aids them in enhancing their experience, talent, skills, attitude, and mentality in order to effectively handle a variety of business problems.
The cutting-edge research activities are also in tune with the ever-changing Management and Business world, as well as societal needs.
Industry Connect
ABS' academic rigour includes a rigorous learning framework that includes interactions with experts and practitioners in the business and management environment. To succeed in the world of business and management, industrial visits and interaction with eminent management gurus and successful entrepreneurs are essential. To succeed in the world of business and management, industrial visits and interaction with eminent management gurus and successful entrepreneurs are essential. As a result, in ABS, classroom learning and expert interaction go hand in hand. Students participate in industrial training and work on dissertations and projects, among other things, to reinforce the connection between academia and industry.
Summer Internship
Research-based Dissertation
Seminars
Workshops
Industry Guest Lectures
Employability Readiness (CV Writing)
Mock Interviews to prep for Placement Sessions
Skill Development
Via creative learning methodologies such as classroom instruction, field studies, business visits, workshops, conferences, case studies, management plans, successful presentations, and so on, ABS aspires to develop individuals with a global outlook and a wealth of local experience.
Via industry visits, networking with experts, field visits, and other interactive events that put them face to face with the world of business and management, the increasing network of alumni helps budding managers actively involve themselves in Management Studies and plans.
Students are exposed to entrepreneurial life skills (problem-solving, decision making, creativity, collaborative working, leadership, critical thinking, resource management, communication, risk-taking, and failure management) as well as entrepreneurship life cycle knowledge (ideation, opportunity evaluation, building solutions, venture creation), which allows them to better explore themselves and encourages them to pursue their dreams.
ABS holds competitions on a regular basis to promote meaningful learning and give students the opportunity to pitch their innovative ideas to industry experts and demonstrate their entrepreneurial skills. It gives aspiring entrepreneurs the freedom to follow their entrepreneurial instincts.
The School supports incubators, which are a dedicated space for creating an eco-system that equips students with the 21st-century skills needed to succeed in the future's changing economic climate. Students come up with a broad variety of ideas and concepts for sustainable business and entrepreneurship. These initiatives enable them to seize opportunities created by India's economic growth and equip them to start their own businesses, generate economic value for themselves and society and create jobs.
ABS follows a standardized method to assist students in learning, inspiring, and empowering them in their chosen career field. It inspires aspiring entrepreneurs to think beyond the box, to go through the entire entrepreneurship life cycle, and to understand entrepreneurial life skills and processes. It exposes people to the world of entrepreneurship and creates role models. The modules encourage students to see problems as "opportunities," empathize with "changes" in their environment, develop the inner conviction to begin, learn from failure, and lead winning teams.
Through a rigorous and inventive pedagogy, the School supports entrepreneurial learning and growth initiatives committed to 'nurturing entrepreneurial minds' focused on
(a) standardized curriculum,
(b) certified evaluation methods, and
(c) fun-based deployment methodology.
Cellular Entrepreneurship (E-Cell)
E-Cell at ABS is dedicated to fostering an entrepreneurial community and environment on campus through engaging students in a variety of entrepreneurial practices, as well as assisting them in developing business concepts and submitting them to an incubation center for start-up assistance.
Career at Amity Business School
Amity Education Group is India's largest educational conglomerate, with campuses spanning 1,200 acres and including nine world-class universities in Delhi-NCR, Lucknow, Jaipur, Gwalior, Mumbai, Raipur, Ranchi, and Kolkata; 25 colleges; over 150 top-ranked institutions; 15 global business schools across India; and 12 international campuses in the United Kingdom, the United States, China, the United Arab Emirates, Romania, Amsterdam, and South Africa.
Over 1,50,000 students are enrolled in over 300 programs at the Group. Amity University's campuses were created by an Act of the State Legislature and are recognized by the UGC, as well as receiving a NAAC grade of "A."
It is one of India's first universities to be accredited by ASIC in the United Kingdom and listed on the UN's list of Global Universities.
The Government of India's Department of Science and Technology recognizes Amity University as a scientific and research institution. Amity has earned several international accolades, including 'Premier' status accreditation from ASIC in the United Kingdom; accreditation from the ACBSP in the United States; accreditation from the IET in the United Kingdom; and accreditation from the Bar Council of India, Council of Architecture, National Council of Teachers Education, Pharmacy Council of India, and Rehabilitation Council of India.