Ph.D. Mass Communication course at Amity University Jaipur, Program Fee, Eligibility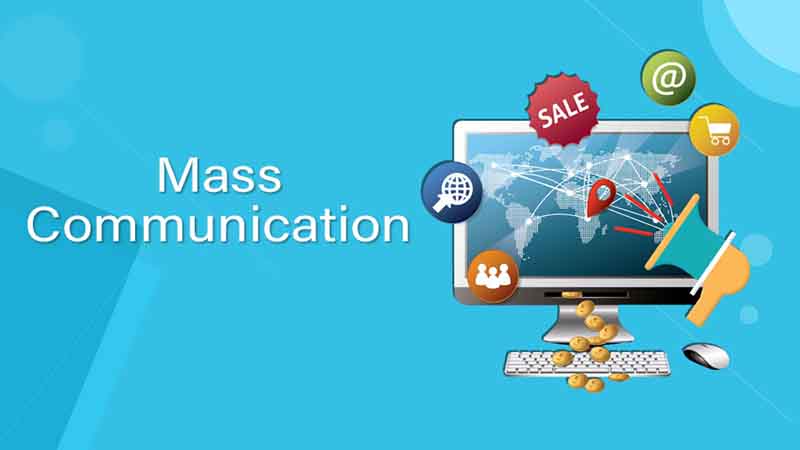 Published by : stepincollege
Ph.D. Mass Communication course at Amity University, Jaipur
A doctorate in journalism and mass media is a research-based degree program. The course's primary goal is to conduct research on the chosen subject and to prepare candidates to teach. It's a doctoral-level journalism and mass communication program. The course's main focus is on conducting research or pursuing a career as a teacher. Advertising Theory, Theory of Culture and Media, Research Methodology, Communication Ethics, and other topics are covered in-depth in this course. The candidate must be up to date on current events and be able to provide objective analysis. Before applying for the Doctorate program, the applicant should be familiar with the fundamentals of journalism and mass communication. Pursuing a Ph.D. in Journalism and Mass Communication may serve a variety of purposes. The following is a list of the most common reasons for people to seek a Ph.D. High Pay: A doctorate degree is the highest level of education and comes with a decent salary. They can work as a Lecturer and earn up to 12 LPA in this area. Candidates who complete their Ph.D. are awarded the title of "Doctor of Philosophy," which they can use in front of their name. Potential for study: The primary goal of a Ph.D. is to provide applicants with the opportunity to conduct research on a subject of their choosing while enrolled in the program, allowing them to become experts in the area. Ph.D. is a course that necessitates a lot of studies. It enables candidates to develop critical skills such as analytical abilities, problem-solving abilities, project management abilities, discipline, and communication abilities. Future Benefits: With this degree, people can specialize in journalism and mass media. It opens up a variety of career options for journalists, authors, professors, news critics, and news reporters, among others.
Eligibility Criteria for Ph.D. Mass Communication
A master's degree in the related field with a minimum of 55 percent or equivalent grade is required.
Selection Process for Ph.D. Mass Communication
Score on the Ph.D. Entrance Exam
The written exam is not open to candidates who have passed the UGC NET / CSIR / ICAR (ASRB) / GPAT / ICMR / GATE in the previous two years.
Candidates who have completed an M.Phil. in the relevant subject are eligible for Ph.D. programs.
A combined grade point average of 60 percent or higher in 10th, 10+2, and Bachelor's Degree is required for admission to the Ph.D. program.
Candidates with an ICWAI/ICSI from the "University of Chartered Accountants of India" (ICAI) with a minimum of 55 percent will be considered for the Ph.D. in Commerce.
The Ph.D. admissions process takes place twice a year, in January and July.
Program Fee for Ph.D. Mass Communication
1st Year Non Sponsored Semester Fee: Rs. 42,000
Program Fee for Ph.D. Mass Communication (Part-Time)
1st Year Non Sponsored Semester Fee: Rs. 27,000
Duration for Ph.D. Mass Communication
This curriculum will take 3 years to complete.
Duration for Ph.D. Mass Communication (Part-Time)
This curriculum will take 4.5 years to complete.
Course Curriculum Syllabus for Ph.D. Mass Communication
Semester 1
Research Methodology
Review of Published Research Work
Mass Communication Theories and Research
Media Research Techniques
Research & Publication Ethics
Infrastructure & Facilities
The experiential and hands-on experiences are emphasized in ASCO's creative teaching-learning pedagogy. Students learn how to do ground reporting, field-based news analysis, perform interviews, news anchoring, bulletin preparation, and production as part of their multi-media and television journalism education. Mock shows, panel discussions, talk shows, and live event coverage are also conducted by students. The school has a well-equipped television studio and a multi-media lab where students can learn by doing.
We have all of the necessary equipment to record panel discussions and create news bulletins. Many of our students have brought honor to the university by breaking new ground in the fields of electronic and print media, advertisement, and the digital world. We're also skilled at using audio and visual media to create documentaries, short films, and social awareness campaigns. During their studies, many ASCO students participate in live projects, internships, and freelance jobs, and they make a name for themselves by exhibiting their artwork and talent at various film festivals and competitions.
Media lab
Media Lab has a total of 25 computer consoles.
Adobe Flash, Adobe Illustrator, Adobe Photoshop, Adobe Indesign, Corel Draw, Adobe Dreamweaver, AutoDesk 3DX MAX, Adobe Premiere, Adobe Audition, Sonic Foundry Sound Forge, Adobe Premiere Pro, Adobe Maya is a fictional character. Students use this sophisticated program to create posters, flags, signs, newspaper pages, and print advertisements. Students gain hands-on experience in the field of print media as well as a glimpse into the myriad options available in the technical areas of the media industry. Aspiring editors and animators get a behind-the-scenes look at the workings of the industry. The media lab provides students with a full growth curve that they can remember for the rest of their lives.
Studios
High-end video cameras, a teleprompter, studio lighting, a chroma screen, mixing and editing units, and other updated equipment are among the features of the TV Studio. The students gain an understanding of the technical aspects of production and editing. Documentaries, bulletins, and talk shows are no problem for the ASCO students. In the studio setup, students also practice anchoring and camera handling. Students are guided through the process by a dedicated team of in-house experts.
Video Editing Suite
Video Editing Suite is a technical skill that takes years of practice and patience to master. A dedicated video editing lab lets students become familiar with applications such as Adobe Premiere and Final Cut Pro, allowing them to become comprehensive professionals in editing. Students learn about emerging developments and activities in the field of media and development in ASCO laboratories, which have integrated systems and cutting-edge tools. On a variety of subjects, students learn how to edit documentaries, panel discussions, news bytes, bulletins, programs, short films, and episodes. Students' critical and analytical skills are also cultivated by the faculty through the art of editing.
Multimedia Lab
One of the necessary courses in all of ASCO's programs is a computer application. The school also offers undergraduate and postgraduate animation and visual graphics programs. Multimedia labs are equipped with high-end computers and the most up-to-date applications to help students develop their skills in various design, animation, and graphic-based courses. Sonic Foundry/ Sound Forge, Adobe Illustrator, Photoshop, InDesign, Corel Draw, Adobe Animate Autodesk, 3Ds Max 2021 with V-Ray plugins, Autodesk Maya 2021 with V-Ray plugins, Pixologic, Z- Brush 2020, Adobe Premiere, Final Cut Pro HTML & Dream Weaver, Adobe Premiere, Final Cut Pro HTML & Dream Weaver, Adobe Premiere, Final Cut Pro HTML & Dream Weaver, Adobe Premiere, Final Cut Pro HTML & Dream Weaver, Adobe Premiere, Final Cut Pro HTML & Dream Wea Foundry by Adobe After Effects Blackmagic Fusion 16.0 Fusion, Smoke, Nuke 12.1.
TV and Photo Studio
ASCO has a fantastic audio and video studio that includes a multi-camera setup as well as high-end sound for filming and post-production. The studio's specialized inventory of equipment ranges from High Definition Video Cameras, Production Control Rooms, and lighting equipment to DSLR cameras and Teleprompters (for news anchoring), making it capable of fast operations such as newsgathering as well as artistic projects such as documentary, feature film, advertising, and photoshoots. The studio also includes portable sound recorders and audio editing tools, allowing students to practice and hone their skills in a real-world environment. The lab is equipped with all of the latest amenities needed to prepare students for careers in the industry.
Projection and Exhibition Room
The exhibition room showcases ASCO students' artistic projects created as part of their assignments, projects, and dissertations in a variety of fields, including print, animation, design, graphics, and photography. This room's audio-visual capabilities make it ideal for displaying and analyzing student-produced documentaries and films.
Reading Room
For students to read and analyze on a regular basis, ASCO subscribes to eight reputable English and Hindi dailies as well as journals. Students' movements are often buzzing in a reading space. Students read and analyze editorials and expert columns on a variety of topics, as well as learn about the writing and design styles of different newspapers, magazines, and journals. The reading sessions also assist students in staying informed on current events and understanding the viewpoints of experts on a variety of national and international issues.
World Class Classrooms, Lecture Theatre, and Seminar Hall
ASCO has cutting-edge facilities and classrooms to support students' holistic growth and academic excellence. Students benefit from the ICT-enabled classrooms because they have a comfortable learning atmosphere. Students' academic and co-curricular needs are met by the department's well-equipped lecture theatre and seminar space. These facilities provide students with an ideal atmosphere in which to research, learn, and grow in order to develop into potential leaders capable of shouldering the responsibilities of the media and communication world. ASCO has a vast array of tools and services to help build and promote a positive learning environment.
Fellowships at the Amity University
As part of its Nation Building initiatives, the Amity Science, Technology, and Innovation Foundation (ASTIF) awards Fellowships to talented young scholars and scientists. Fellowships are available in all disciplines, and the number of people who may apply is unlimited. Visit www.amity.edu/astif/astifnew/ for more details.
Eligibility for a Ph.D. Fellowship
A flawless academic record, up to and including a Master's Degree from a prestigious college or university, is required of the applicant. Only candidates who have not previously received a fellowship from another institution and have made substantial progress in their research since enrolling in Amity's Ph.D. program will be eligible for the ASTIF Fellowship.
Career Prospects for a Ph.D. Mass Communication
Since this is the highest standard of educational qualification in this sector, most candidates begin working after completing this course. However, if you don't want to live, there are a few things you can do. Competitive Tests: Candidates may study for a variety of competitive exams, including those for entry into the civil service. They will use their knowledge of the subject to succeed in tests and interviews. Ph.D. in related fields: A person can pursue as many PhDs as they want. As a result, after earning a Ph.D. People may also undertake other PhDs in media studies, such as journalism and mass communication.
People who seek a Ph.D. have a variety of career opportunities open to them. Journalism and mass media are two types of communication. Candidates will go on to become professors, authors, news reporters, news editors, marketing experts, journalists, and so on after completing the course. The media, news, marketing, educational, and other sectors of the economy that employ people who have completed this course are among the most prominent. Candidates will find work in both the public and private sectors. They will become civil servants in the government bypassing other national and state-level exams. They can also work for the government as professors.
Top Recruiters
| | | |
| --- | --- | --- |
| TYC Communication | Fiestro | CK |
| Drawberg | The Hindu | Value 360 |
| 98.3 FM Radio Mirchi | BABEL | ZEE Media |
| Travel Triangle | USP Studios | Patrika Rajasthan |
| Atthah | Xentris | India TV |
| ETV | Finese PR | CNN News 18 |
| Cyber ops | A1TV | Adfactors PR |
| Verve | Indigo Consulting | Flags |
| The Audio World | Crossword | ITV Networks |
| Teamwork | Jaipur Printers | RK Swamy BBDO |
| The Times of India | R.Bharat | Jaro Education |
| Vowels Advertising LLP | Scoop Whoop | Mangnum |
| News Nation | PR Pundit | Carrot |
| Josh Talks | Dream events | Wizcraft |
| Fobulka | PR Professionals Group | Youme&we |
| Schoogle | ZEE News | Ogilvy |
| Impact | Tagglabs | Shakun |
| Thrillophille | Archetype | Nitin Arora |
| Travelxp | 94.3 My FM | DDB mudragroup |
| Scroll Mantra | Concept PR | |
Amity School of Communication
Amity School of Communication (ASCO) was established in 2007 under the aegis of Amity University, Jaipur, and quickly gained a reputation and recognition. Committed to providing high-quality education at the undergraduate, graduate, and doctoral levels, the school offers a diverse range of courses that are a perfect blend of theory and practice through undergraduate programs in Journalism and Mass Communication, Multimedia & Animation, and Film & Television production, postgraduate programs in Journalism and Mass Communication and Graphics & Animation, and doctoral programs in Journalism and Mass Communication.
Each program at ASCO focuses on in-depth learning and skill growth, resulting in industry-ready graduates. At ASCO, the teaching pedagogy is a well-balanced mix of theory, practice, and science. The school's co-curricular programs cultivate and strengthen the budding professional's skill set as an effective media professional. The school has a large number of alumni.
The ASCO alumni connect program connects current students with ASCO alumni who hold top roles in the media and communication industry's core and allied fields. Several vibrant activities at ASCO ensure that students' talent and abilities are honed and that they are mentored to optimize their knowledge base so that they can not only succeed professionally but also bring value to the company and contribute to society and nation-building.
ASCO develops successful communicators who contribute to nation-building, people's holistic growth, and a community that is both sustainable and inclusive.
ASCO Advantage
The infrastructure of the highest level: The school is equipped with the best infrastructure and services to help students have an international experience while studying.
Learning Activities Based on Multimedia: Making use of the most up-to-date technology and facilities in the classroom to keep the class exciting and engaging.
Practical Experience: Students receive rigorous hands-on training through practicals, tasks, and projects, as well as frequent fieldwork and industrial visits.
Projects in the Field: Students engage in, volunteer with, and serve as interns with industry leaders on a regular basis as part of and in collaboration with top national and foreign media-based initiatives.
Top Industry Professionals' Workshops and Lectures: Seminars, lectures, courses, and projects provide opportunities for mentoring and close contact with top media and entertainment professionals.
Internship programs that are required: The internship program at the schools allows students to work in a field of their choosing, such as television journalism, multi-media journalism, public relations, advertising, event management, social media, films, photography, and animation, and visual graphics.
Mentoring and advising: At Amity School of Communication, a good mentor-mentee system fosters a long-lasting connection between student and instructor, with the teacher serving as a companion, philosopher, and guide while also assisting in the development of the student's overall personality.
A cutting-edge film and television production facility: The student workspace at Amity School of Communication is not only up-to-date but also competent and pleasant, with the latest video and photo cameras, video and audio editing suites, and multi-media labs with advanced hardware and software.
Labs for Animation and Visual Graphics: The multimedia and animation lab at the school is comprised of high-configuration PCs, advanced designing pads, and updated tools for Graphic Design, 2D and 3D Animation, and Photo, Video, and Audio Editing.
Faculty who are highly trained and experienced: Faculty members at the school are highly educated, skilled, and experienced in specialized technical and academic areas of media and communication studies.
Academic Excellence and Research: At Amity School of Communication, research is an essential part of the academic program. ASCO hosts academic lectures and conferences on a regular basis. In addition, the school publishes the Amity Journal of Media and Communication Studies, a bi-annual international peer-reviewed journal. Since 2011, through the International Conference on Media Communication Studies in 2011, 2015, and 2017, the school has been focusing on the influence, position, and trends of digital media.
Career at Amity School of Communication (ASCO)
Amity Education Group is India's largest educational conglomerate, with campuses spanning 1,200 acres and including nine world-class universities in Delhi-NCR, Lucknow, Jaipur, Gwalior, Mumbai, Raipur, Ranchi, and Kolkata; 25 colleges; over 150 top-ranked institutions; 15 global business schools across India; and 12 international campuses in the United Kingdom, the United States, China, the United Arab Emirates, Romania, Amsterdam, and South Africa.
Over 1,50,000 students are enrolled in over 300 programs at the Group. Amity University's campuses were created by an Act of the State Legislature and are recognized by the UGC, as well as receiving a NAAC grade of "A." It is one of India's first universities to be accredited by ASIC in the United Kingdom and listed on the UN's list of Global Universities.
Amity University has been rated amongst the top Universities in Asia by the British Quacquarellin Symonds (QS) two years in a row and is the only university from India to be included in the list. ASCO invites applications from exceptionally bright and motivated individuals with an established record of high-quality research and a strong commitment to teaching. Amity University is recognized as a scientific and research institution by the Indian government's Department of Science and Technology. Amity has received several international awards, including ASIC's "Premier" status accreditation, accreditation from the ACBSP in the United States, accreditation from the IET in the United Kingdom, and accreditation from the Bar Council of India, Council of Architecture, National Council of Teachers Education, Pharmacy Council of India, and Rehabilitation Council of India.