B.Tech. Mechanical Engineering Course at Mody University, Course Details, Eligibility, Fees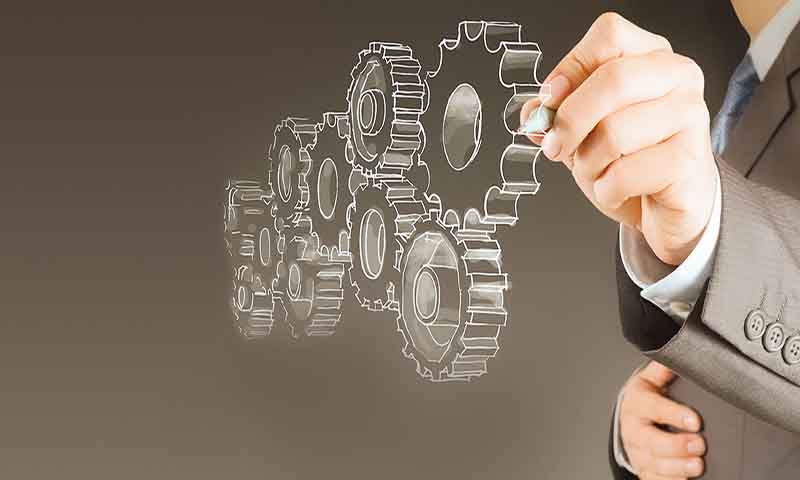 Published by : stepincollege
B.Tech. Mechanical Engineering Course at Mody University
B.Tech. Mechanical engineering is a 4-year undergraduate engineering program. This course is designed to prepare students for careers as mechanical engineers. Mechanical engineering (BTech) is a branch of engineering that deals with the manufacture, design, and operation of machines. The aim of this course is to prepare students to use mechanical engineering principles in mechanical device design, manufacture, and maintenance. Mechanical engineering is one of the most ancient branches of engineering. Mechanical engineering is the science that combines engineering, physics, and materials science concepts to create mechanical systems for design, research, production, and maintenance. Mechanical engineering is a common field of engineering that has aided in the industrialization of the human race. B.Tech in Mechanical Engineering is a full-time course offered at a number of engineering institutes across the country, including IITs and NITs. Mechanical engineering students are taught how to create machine designs, as well as how to understand how they function and how to develop them during the course.
Mechanical Engineering
The Department of Mechanical Engineering nurtures the Woman Engineers of Tomorrow and encourages them to pursue new knowledge through study, innovative design and production, and the construction and management of the devices and systems required by the developing society, redefining the age-old convention that women cannot succeed in the field of mechanical engineering.
The Department has designed state-of-the-art laboratories with types of equipment mostly imported from the United Kingdom in order to provide world-class education and enable students to explore the practical side of the course.
Materials Research Laboratory
This lab is designed to introduce students to various types of machines used to measure the mechanical properties of materials. This laboratory will have UTMs, Hardness Testing Machines, Impact Testing Machines, and other devices.
Laboratory of Fluid Mechanics and Fluid Machinery
This lab is useful for determining fluid properties, researching fluid flow parameters, and investigating the operation of various hydraulic machines based on the theory of fluid flow under various conditions and the production of mechanical power by them. A hydraulic bench with various fittings such as an orifice meter, venturi meter, manometer connections, and an interface with a computer system for data collection and analysis for the study of fluid flow is available in this laboratory.
Laboratory of Thermodynamics
This laboratory teaches students how to measure various thermodynamic properties of thermal fluids in a realistic setting. Running turbomachines with thermal fluid necessitates this information. This laboratory will have a boiler for producing steam, which will be used to power the steam motors, as well as other experiments to investigate the principles of thermodynamics.
Refrigeration and Air-conditioning Laboratory and I.C. Engines
This laboratory is designed to introduce students to the operation of engines powered by fossil fuels such as gasoline and diesel, as well as to investigate the efficiency of these engines under various parametric conditions. It is important to research the performance of the components of room cooling equipment in the laboratory in order to design such equipment. As a result, a refrigeration and air conditioning laboratory will be built to fulfill this need.
Laboratory for Manufacturing Technology and Computer-Aided Manufacturing
The manufacturing process is the most important aspect of any manufacturing industry. This course will teach students about various manufacturing methods, both traditional and unconventional, as well as various experimental strategies for studying the effects of various parameters on the final product.
Laboratory for Measurement and Control
Various criteria must be measured during the production process to ensure that the finished product meets design requirements and that rejection is reduced, lowering product costs. Measurement Laboratory was created to teach students how to measure various parameters using a variety of measuring instruments. Furthermore, it offers sufficient exposure to various control elements, allowing students to learn how to control various process parameters so that final products/functional requirements are met as expected. A Control Laboratory has been designed to fulfill this requirement.
Laboratory for Computer-Aided Design
A mechanical engineer must be well-versed in both machine design and machine drawing. However, with the advent of sophisticated tools, design and drawing for complicated mechanical elements/structures under various operating conditions have been greatly simplified. The idea of a CAD Laboratory was conceived to provide students with practical knowledge of how to use software for designing and drawing. This expertise would help them in design consulting as well as in the manufacturing industry.
Duration of B.Tech. Mechanical Engineering
Fees Structure for B.Tech. Mechanical Engineering
Tuition Fees (Rs.) 202000
Admissions Processing Fee -One Time (Non-Refundable) 20000
Caution Money -One Time (Refundable) 10000
Personal Charges (Accountable) (Day Scholar and Boarder) at the time of Admission 10000
Career Development Fee 24000
Total Fees for Day Scholar (INR) 266000
Per Annum 1st Installment 159600
At the time of Admission 2nd Installment- Till 15th Nov. 2021- Rs. 106400
Criteria for Eligibility
Bachelor's degree in technology (All Regular Courses)
A pass in the CBSE or similar test of any Board with Physics and Mathematics as compulsory subjects, as well as one in Chemistry, Computer Science, Biotechnology, or Biology, and satisfactory English proficiency. A valid IIT JEE (Main) score or qualification in any State Level Engineering Entrance Examination / MUSAT or Fast Track is required.
B. Technologist (Lateral Entry into Second Year of any existing program)
"A three-year diploma in any branch of engineering from a recognized Indian institution with a minimum aggregate grade of 50 percent." OR a minimum of 50% overall in a three-year period Bachelor of Science (B.Sc.) program with Mathematics at the graduate level from a recognized Indian or international institution/university. Such applicants, however, will be required to take an Entrance Test administered by the Admission Committee. Such candidates' cases will be referred to the Equivalence Committee, and the Equivalence Committee's recommendations will be final and binding on the applicant.
Placements
Automobile and manufacturing industries provide a multitude of opportunities for mechanical engineering graduates, particularly because the demand for machines and the automation of human labor has increased exponentially as a result of the rapid industrial revolution. Furthermore, several foreign manufacturing firms have set up shops in India in order to expand their operations. Mechanical engineering graduates who pass the GATE exam can pursue higher education such as M.Tech and Ph.D. programs, or they can compete for government and PSU jobs. Mechanical engineers may work in a variety of government and private sector organizations, including banks, railways, and defense. Mechanical Engineering has a wide range of applications. BTech Mechanical Engineering graduates can find plenty of career openings in both the public and private sectors.
Top Recruiter:
Infosys
Accenture
Ericsson
HCL Technology
Athens Technology
GE Healthcare
Samsung
Collaboration with People from Other Countries
Mody University maintains strong relations with prestigious international institutions such as Carleton University in Canada, GSI Helmholtz in Darmstadt, Germany, and the GE Foundation in the United States. We've also signed Memorandums of Understanding with CSIR Laboratories such as CEERI-Pilani and CMERI-Durgapur, which have all been operational since then.
In new fields of research such as Solar Energy and Nanotechnology, active cooperation is underway to work toward a research partnership with GE's John F. Welch Technology Centre in the United States.
In the areas of research and development, Mody University has signed MOUs with the University of Missouri, Columbia, and the University of Rosario, Bogota, Colombia.
IBM, Oracle, and Accenture have also collaborated with the department on academic projects.
Mody University School of Engineering and Technology Scholarships
Criteria for a scholarship with a 100 percent waiver:
Any Central/State Boards' top scorers
Scholarship Requirements for a 35% Waiver:
> 90% in the best five subjects (as determined by course eligibility) in class XII
In JEE Mains, a NEET Rank of up to 1,50,000 OR an All India General Category Rank of up to 2,00,000 is needed.
1 - 100 on the MUSAT Rank
Scholarship requirements for a 25% waiver:
> 80% in the best five subjects (as determined by course eligibility) in class XII
In JEE Mains, a NEET Rank of 1,50,001 - 2,00,000 OR an All India General Category Rank of 2,00,001 - 2,50,000 is needed.
101-200 on the MUSAT Rank
Scholarship requirements for a 15% waiver:
> 70% in the best five subjects (as determined by course eligibility) in class XII
In JEE Mains, NEET Rank 2,00,001 - 2,50,000 OR All India General Category Rank 2,50,001 - 3,00,000
MUSAT 201 - 400 Rank