BCA Course at Mody University, Lakshmangarh, Eligibility Criteria, Career and Placement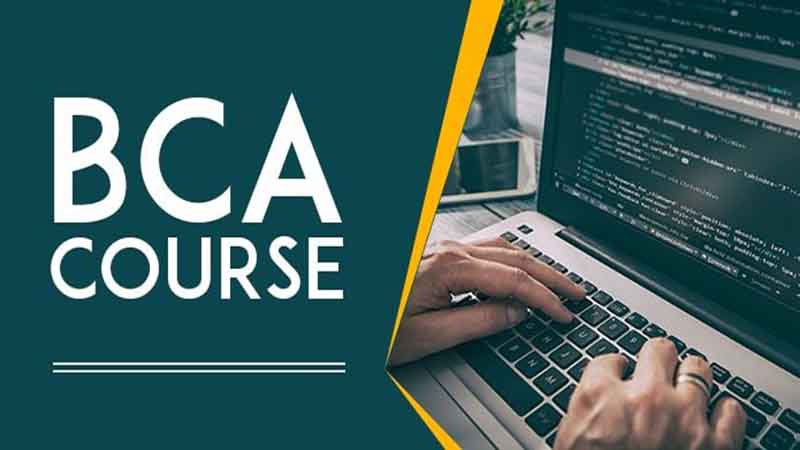 Published by : stepincollege
BCA Course at Mody University, Lakshmangarh
BCA is a 3-year degree program in computer applications. Bachelor in Computer Application (BCA) is a computer application undergraduate degree program. Bachelor of Computer Application (BCA) is a common course among students interested in pursuing a career in IT (Information Technology). It covers topics such as databases, networking, data structures, and core programming languages such as C and Java. This course gives students who are interested in computers and want to work in the IT industry as a programmer or software developer a lot of opportunities. Students may pursue a master's degree or even apply for a job after completing the BCA program. The BCA curriculum focuses on web design, servers and hosting, web creation, related applications, networks, and app development, among other topics. Information Technology is also a part of the BCA curriculum. BCA is also open to students who do not have mathematics at the 10+2 level. Bachelor in Computer Applications is a program for students interested in pursuing a career in computers and information technology. The final semester is dedicated to project training, in which students will be expected to work on a project that has been assigned to them.
Duration of BCA
Program Duration 3 years.
Fees of BCA
Tuition Fees(Rs.) 115000
Admissions Processing Fee -One Time (Non-Refundable) 20000
Caution Money -One Time (Refundable) 10000
Personal Charges (Accountable) (Day Scholar and Boarder) at the time of Admission 10000
Career Development Fee 24000
Total Fees for Day Scholar (INR) 179000
Per Annum 1st Installment 107400
At the time of Admission 2nd Installment- Till 15th Nov. 2021- Rs. 71600
Eligibility Criteria For BCA
A pass in the CBSE 10+2 examination, or it is equivalent from any Board, in any stream, with adequate English proficiency
Collaboration with People from Other Countries
Mody University maintains close ties with prestigious international institutions such as Carleton University in Canada, GSI Helmholtz in Darmstadt, Germany, and the GE Foundation in the United States. We've also signed Memorandums of Understanding with CSIR Laboratories such as CEERI-Pilani and CMERI-Durgapur, which have all been operational since then.
In emerging areas of research such as Solar Energy and Nanotechnology, active cooperation is underway to work toward a research partnership with GE's John F. Welch Technology Centre in the United States.
In the areas of research and development, Mody University has signed MOUs with the University of Missouri, Columbia, and the University of Rosario, Bogota, Colombia.
Career and Placement for BCA
Since there are many job openings in both the public and private sectors, BCA graduates can find work in either. The Career Development Centre (CDC) at Mody University, Sikar, provides students with the requisite training and placement assistance. The CDC at Mody University assesses students' skills and assists them in improving them prior to the start of the placement process. Behavioral skills, soft skills, personal interview skills, group discussion, motivational training, and career counseling are among the skills taught to the students. Mody University students who are qualified in these skills can get work in top companies with good pay packages. Mody University students have also landed foreign internships in Canada, Switzerland, the United States, Germany, and France. Students may gain foreign work experience and exposure through these internships. Salary packages as large as Rs 27 lakh per annum have been provided to students in this city. The average annual salary package is between Rs 12 lakh and Rs 15 lakh.
Oracle
Accenture
Infosys
Saint Gobain
Amazon
HDFC Bank
Capgemini
Mahindra & Mahindra
Mody University School of Engineering and Technology Scholarships
Criteria for a scholarship with a 100 percent waiver:
Any Central/State Boards' top scorers
Scholarship Requirements for a 35% Waiver:
> 90% in the best five subjects (as determined by course eligibility) in class XII
In JEE Mains, a NEET Rank of up to 1,50,000 OR an All India General Category Rank of up to 2,00,000 is needed.
1 - 100 on the MUSAT Rank
Scholarship requirements for a 25% waiver:
> 80% in the best five subjects (as determined by course eligibility) in class XII
In JEE Mains, a NEET Rank of 1,50,001 - 2,00,000 OR an All India General Category Rank of 2,00,001 - 2,50,000 is needed.
101-200 on the MUSAT Rank
Scholarship requirements for a 15% waiver:
> 70% in the best five subjects (as determined by course eligibility) in class XII
In JEE Mains, NEET Rank 2,00,001 - 2,50,000 OR All India General Category Rank 2,50,001 - 3,00,000
MUSAT 201 - 400 Rank