M.Tech VLSI Design Course at Mody University, Lakshmangarh, VLSI Laboratory, Fees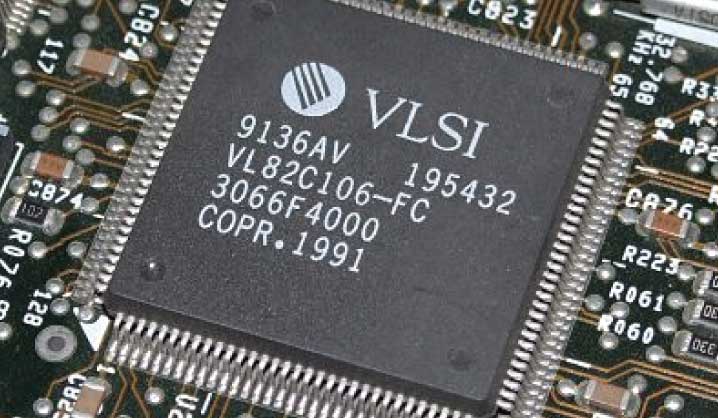 Published by : stepincollege
M.Tech VLSI Design Course at Mody University, Lakshmangarh
The entire curriculum is structured in a comprehensive manner, covering topics such as Sequential Data Flow and Structural Modeling, Functions, Procedures Attributes, Test Benches, Synthesizable and Non-Synthesizable Statements, and Synthesizable and Non-Synthesizable Statements.
VLSI Laboratory
34 IBM systems and one IBM server provide support, including state-of-the-art CAD tools. The MTech in VLSI Design is a two-year full-time program. VLSI is one of the most significant branches of engineering that appeared in the late 1990s and early 2000s. Any industry, specifically the Research and Development (R&D) sector of space agencies, is subjected to VLSI application. Wipro, Cisco System, Robert Bosch Engineering among Business Solutions Ltd, TCS, Defence Research and Development Organisation, and others are among the companies that have come to India for job placement. By gaining expertise in the use of quantitative and qualitative methods in the specific domain, the course assists students in preparing for academics, science, and analysis-oriented professions. It is beneficial for students to train professionals to work in the field of VLSI Design, where they will play various roles at the intersection of technology design and development.
Duration of MTech VLSI Laboratory
Program duration 2 years.
Eligibility MTech VLSI Design
BE/BTech/MSc or equivalent degree in a similar area with at least 50% aggregate marks and sufficient English proficiency.
Placement and Career MTech VLSI Design
The Career Development Centre (CDC) at Mody University, Sikar, provides students with the requisite training and placement assistance. The CDC at Mody University assesses students' skills and assists them in improving them prior to the start of the placement process. Behavioral skills, soft skills, personal interview skills, group discussion, motivational training, and career counseling are among the skills taught to the students. Mody University students who are qualified in these skills can get work in top companies with good pay packages. Mody University students have also landed foreign internships in Canada, Switzerland, the United States, Germany, and France. Students may gain foreign work experience and exposure through these internships. Salary packages as large as Rs 27 lakh per annum have been provided to students in this city. The average annual salary package is between Rs 12 lakh and Rs 15 lakh.
Infosys
Accenture
Ericsson
HCL Technology
Athens Technology
GE Healthcare
Samsung
Collaboration with People from Other Countries
Mody University maintains strong relations with famous international institutions such as Carleton University in Canada, GSI Helmholtz in Darmstadt, Germany, and the GE Foundation in the United States. We've also signed Memorandums of Understanding with CSIR Laboratories such as CEERI-Pilani and CMERI-Durgapur, which have all been operational since then.
In emerging areas of research such as Solar Energy and Nanotechnology, active cooperation is underway to work toward a research partnership with GE's John F Welch Technology Centre in the United States.
In the areas of research and development, Mody University has signed MOUs with the University of Missouri, Columbia, and the University of Rosario, Bogota, Colombia.
IBM, Oracle, and Accenture have also collaborated with the department on academic projects.
Fees of MTech in VLSI Design
Tuition Fees(Rs.) 100000
Admissions Processing Fee -One Time (Non-Refundable) 20000
Caution Money -One Time (Refundable) 10000
Personal Charges (Accountable) (Day Scholar and Boarder) at the time of Admission 10000
Career Development Fee 19500
Total Fees for Day Scholar (INR) 159500
Per Annum 1st Installment 95700
At the time of Admission 2nd Installment- Till 15th Nov. 2021- Rs. 63800
Mody University School of Engineering and Technology Scholarships
Criteria for a scholarship with a 100 percent waiver:
Top scorers on each Central/State Board
Scholarship Requirements for a 35% Waiver:
In class XII, a minimum of 90% in the best five subjects (as determined by course eligibility) is required for JEE Mains. A NEET score of up to 1,50,000 OR an All India General Category score of up to 2,000 is needed for JEE Mains.
A MUSAT Rank is a number that ranges from one to one hundred.
Scholarship requirements for a 25% waiver:
JEE Mains needs a NEET score of 1,50,001 to 2,00,000 OR an All India General Category score of 2,00,001 to 2,50,000 in class XII (as determined by course eligibility). JEE Mains needs a NEET score of 1,50,001 to 2,00,000 OR an All India General Category score of 2,00,001 to 2,50,000 in class XII (as determined by course eligibility).
The MUSAT Rank is a number between 101 and 200.
Scholarship requirements for a 15% waiver:
About 70% of students in class XII ranked in one of the top five subjects (as decided by course eligibility).
JEE Mains Rank 2,00,001 - 2,50,000 OR All India NEET Rank 2,50,001 - 3,00,000 in the General Category.