M.Tech. Nuclear Science and Technology Course at Mody University, Lakshmangarh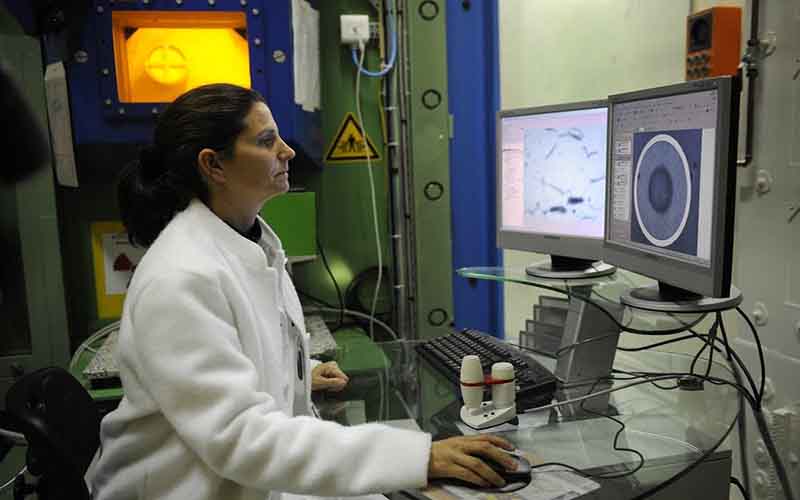 Published by : stepincollege
M.Tech. Nuclear Science and Technology Course at Mody University, Lakshmangarh
The Mody University of Science and Technology in Lakshmangarh offers a two-year M. Tech. in Nuclear Science and Technology (NST). Basic nuclear science and engineering principles, plasma physics and fusion reactors, nuclear safety, nuclear waste disposal technologies, radioactivity in the atmosphere, and applications of radiation and radio-isotopes in industry and medicine are all covered in the curriculum. Students will be job-ready thanks to a course curriculum drawn from the needs of the nuclear industry and application-oriented pedagogy.
With its knowledge base, expertise, and facilities, the Department of Nuclear Science and Technology on the Mody University campus meets international requirements, and it also offers a Ph.D. program. Atmospheric pressure plasma devices, Plasma modeling and diagnostics, Nuclear radiation detectors, High energy physics, and Nuclear Instrumentations are among the areas of research expertise.
Facts
India's international cooperation will serve as a springboard for the country's nuclear power boom.
In the next five years, the Indian nuclear industry is expected to expand at an exponential rate.
The discovery of Uranium deposits in Tummalapalle (AP) has verified that India has the world's largest Uranium deposit (15 lakh tonnes).
One gram of Uranium has the same amount of energy as 11 tonnes of coal (without associated air pollution).
About 70 new nuclear power plants are planned around the world.
Engineers who have been trained in the design and operation of nuclear reactors and support facilities are required.
Nuclear technologists are required in a variety of fields.
Investigate the cutting-edge world of nuclear science and technology.
Laboratories
The following laboratories are being outfitted with cutting-edge technology:
Nuclear Instrumentation Laboratory

GM detectors (Halogen Quenched)
GM counting system
Difference Radioactive Sources

Beta Source- Co60, Ti204, Sr90, Pm147
Gamma Sources- Cs137

Lead Shielding
Radiation Monitor
Absorber set with various thicknesses of aluminum, copper, and lead.
Miniature Gamma-Ray Spectrometer

MINIM Bin and Power Supply
High Voltage Unit
Linear Amplifier
Single Channel Analyzer
Counter Timer

Flatform measuring 1" x 1" with built-in Scintillation detector and Pre-Amplifier

Plasma Physics Laboratory
Simulation lab

For nuclear power plants, simulate a range of accident and transient conditions.
Override the ECCS by manually tripping the reactor or pumps.
Change the operating setpoint or initial conditions to suit different power and flow requirements.
Start malfunctions that cover all potential disruptions, such as LOCA, Turbine ride, Station blackout, and so on.
Candu Simulator
Matlab
Note: For the radio-isotopes safety in the lab, Mody University has an AERB accredited Radiological Safety Officer (RSO).
Duration of MTech in Nuclear Science and Technology
Program duration 2 years.
Eligibility Criteria for MTech Nuclear Science and Technology
BE/BTech in Mechanical/ Electrical/ Electronics/ Instrumentation/ Chemical/ Industrial/ Production/ Metallurgical/ IT/ CS Engineering or MSc Physics/ Chemistry with at least 50% in aggregate and sufficient English proficiency are qualified to apply. Candidates for an MSc degree should have taken Mathematics for at least two years/four semesters during their undergraduate education. A written test and interviews will be used to make the final decision. Candidates who have passed the Gate exam will be given preference, and they will not be allowed to take the written examination.
Note: Mody University BTech students who enroll in the MTech program can receive a 20% tuition fee waiver.
GATE qualified students will be paid a stipend in accordance with AICTE guidelines.
Career and Placement for MTech Nuclear Science and Technology
Nuclear Science and Technology has several job opportunities both in India and abroad.
Working as a research scientist in the Department of Atomic Energy's laboratories (DAE).
At nuclear power plants, I work as a nuclear engineer.
For mechanical analysis of materials, industries use non-destructive techniques.
Environmental Management and Nuclear Radiation Safety
Nuclear medicine is a field of medicine that deals with the use of radioactive materials.
Nuclear plant equipment manufacturers and suppliers are the focus of this consultancy.
Industrial preparation is rigorous.
Within the region, there are opportunities to work at major nuclear establishments such as IGCAR, IPR, NPCIL, and others.
Various nuclear laboratories in the United States and France
Prospective Employers
Research Establishment such as BARC- Mumbai, RRCAT- Indore, IGCAR- Kalappakam, VEC- Kolkatta working under the Department of Atomic Energy (DAE)
Nuclear Power Corporation of India Limited (NPCIL)
Bharatiya Nabhikiya Vidyut Nigam Limited (BHAVINI)
Uranium Corporation of India Limited (UCIL)
Heavy Water Board (HWB)
Institute of Plasma Research (IPR), Ahmedabad
Energy and Environmental Consultants & Auditors
Atomic Energy Regulatory Board (AERB)
Energy Institutes
Academic Institutes
Nuclear Equipment Manufacturers & Suppliers
GMR Energy Ltd
Collaboration with People from Other Countries
Mody Institute of Technology & Science, Lakshmangarh, Sikar, Rajasthan, and EMNantes Graduate School of Engineering, France, have signed a Memorandum of Understanding (MOU) on academic and research collaboration.
With scholarships, selected students may be able to undertake internships or training at EMNantes in France and Texas A&M University in the USA.
Fees Of MTech in Nuclear Science and Technology
Tuition Fees(Rs.) 100000
Admissions Processing Fee -One Time (Non-Refundable) 20000
Caution Money -One Time (Refundable) 10000
Personal Charges (Accountable) (Day Scholar and Boarder) at the time of Admission 10000
Career Development Fee 19500
Total Fees for Day Scholar (INR) 159500
Per Annum 1st Installment 95700
At the time of Admission 2nd Installment- Till 15th Nov. 2021- Rs. 63800
Mody University School of Engineering and Technology Scholarships
Criteria for a scholarship with a 100 percent waiver:
Every Central/State Board's top scorers
Scholarship Requirements for a 35% Waiver:
JEE Mains needs a minimum of 90% in the best five subjects (as determined by course eligibility) in class XII. JEE Mains needs a NEET score of up to 1,50,000 OR an All India General Category score of up to 2,000.
The MUSAT Rank is a number between one and one hundred.
Scholarship requirements for a 25% waiver:
JEE Mains needs a NEET score of 1,50,001 to 2,00,000 OR an All India General Category score of 2,00,001 to 2,50,000 in class XII (as determined by course eligibility). JEE Mains needs a NEET score of 1,50,001 to 2,00,000 OR an All India General Category score of 2,00,001 to 2,50,000 in class XII (as determined by course eligibility).
The MUSAT Rank is a number between 101 and 200.
Scholarship requirements for a 15% waiver:
About 70% of students in class XII ranked in the top five subjects (as decided by course eligibility).
Rank 2,00,001 - 2,50,000 in JEE Mains OR All India NEET Rank 2,50,001 - 3,00,000 in JEE Mains in the General Category.