Ph.D. Electrical Engineering at Mody University Lakshmangarh, Fees, Laboratory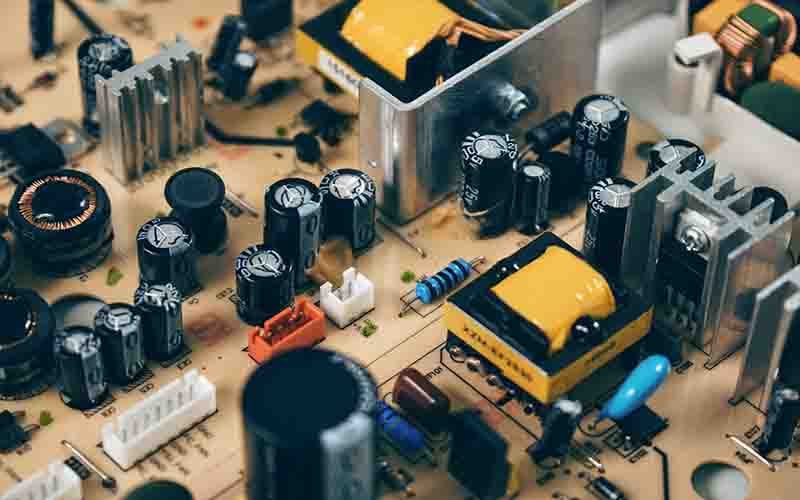 Published by : stepincollege
Ph.D. Electrical Engineering at Mody University, Lakshmangarh
After successful completion of MTech/PG (with case-by-case decision-making), the Ph.D. program at the Mody University of Science & Technology School of Engineering & Technology is offered in two sectors:
Ph.D. would be offered in five different disciplines:
Computer Science & Engineering,
Electronics & Communication Engineering,
Nuclear Science & Technology
Electrical Engineering
Mechanical Engineering
The programs aim to provide candidates in the respective fields with extensive exposure and hands-on R&D experience. Ph.D. Courses on electrical equipment, electromagnetic equipment, power generators and electrical engines, electric circuits, and other applications. This course will help the students' performance in designing new electric circuits and improving the quality of electronic equipment. It works with resistors, capabilities, transistors and inducers, semiconductors, and LEDs. You can work with well-established personnel in fields like image and video processing, wireless communications, etc. Research on one of these areas is carried out by students and some new devices and circuits are designed.
Laboratory
All of the available test and measurement devices include oscilloscopes, logical scopes and clock generators, function generators, analog, and digital IC testers.
Has a good range of digital electronic experiments validating TTL and CMOSICs.
The experiments in the network analysis aim to provide students with practical experience in the theoretical concepts discussed in the classroom.
Studies of electronic measurement and instrumentation give a rare insight into the new climate of industrial instrumentation.
Power Electronics experiments include component level research and advanced high-end experiments.
Duration of Ph.D. in Electrical Engineering
A Full-Time Research Scholar shall have a minimum registration period of two calendar years (24 months), whilst a Part-Time Research Scholar shall have a minimum registration period of 36 months. The Vice-Chancellor may however relax the minimum duration by four months in exceptional cases.
Eligibility Criteria for Ph.D. in Electrical Engineering
The application for the doctoral program for the following disciplines is eligible for a master's degree in Engineering/Technology/ Science/Humanities/Social Sciences and Management and its equivalent to a minimum Cumulative Grade Point (CGPA) of 60 or equivalent at 10 points or equivalent as defined by the institute.
Ph. D. Programme – CSE
Ph. D. Programme – ECE
Ph. D. Programme – NST
Ph. D. Programme – EE
Ph. D. Programme – ME
Career and Placement for Ph.D. in Electrical Engineering
Selection Procedure: The concerned departments will shortlist applications for the purpose of the admission test/interview in accordance with the PGRPC's guidelines.
Course work with requirements: The Ph.D. course work will be worth 12 credits (according to UGC 2016 guidelines) and will include the following:
A standard course on Research Methodology (ET 901) with four-course credits will be offered.
Advances in Computer Science and Engineering/ Advances in Electronics and Communication/ Advances in Electrical Engineering/ Advances in Nuclear Science & Technology/ Advances in Mechanical Engineering, as applicable, will be offered as a departmental subject with the course code (CS 702/EC 702/EE 702/ NST 702/ME702) and four-course credits.
There will be a 4-course credit Seminar (CS 703/EC 703/EE 703/NST 703/ME 703) in which the Ph.D. student will be required to attend two seminars at various points of their course work and literature review.
Scope of the Program
After completing the Ph.D. program, the applicant will have a minimum of four research publications to her/his credit, two of which must be published in Scopus or SCI-indexed journals. Candidates will be able to find work in reputed PSUs, private companies, MNCs, and R&D industries, as well as teaching positions at Central Universities, NITs, IITs, Deemed Universities, and Private Universities in India and abroad.
Collaboration with People from Other Countries
Mody University has close links to prestigious foreign institutions such as Carleton University in Canada, GSI Helmholtz in Darmstadt, and the General Electric Foundation in the United States. CEERI-Pilani and CMERI-Durgapur are two CSIR laboratories with which we have signed agreements.
In new fields of study, such as renewable energy and nanotechnology, active collaboration has been conducted to work towards a research alliance with the John F Welch Technology Center in the United States.
In the fields of research and development, the University of Mody has MOUs with Missouri, Columbia, and the University of Rosario in Bogota, Colombia.
IBM, Oracle, and Accenture collaborated with the Department on research projects.
Fees for Ph.D. in Electrical Engineering
Tuition Fees(Rs.) 100000
Admissions Processing Fee -One Time (Non-Refundable) 20000
Caution Money -One Time (Refundable) 10000
Personal Charges (Accountable) (Day Scholar and Boarder) at the time of Admission 10000
Career Development Fee 0
Total Fees for Day Scholar (INR) 140000
Per Annum 1st Installment 84000
At the time of Admission 2nd Installment- Till 15th Nov. 2021- Rs. 56000
Mody University School of Engineering and Technology Scholarships
Criteria for a scholarship with a 100 percent waiver:
Each Central / State Board has top scorers
Scholarship Requirements for a 35% Waiver:
A minimum of 90% of the top five subjects are required in class XII for JEE Mains (as determined by course eligibility). A NEET score of up to 1,50,000 OR 2,000 for the All India General Category will be needed for JEE Mains.
A MUSAT rank is a number between one and one hundred.
Scholarship requirements for a 25% waiver:
For the general category of all of India, a NEET score of 1,50,001 to 2,00,000 OR a score of 2,00,001 to 2,50,000 in class XII is needed for JEE Mains (as determined by course eligibility). The NEET score range for JEE Mains is 1,50,001 to 2,00,000 or 2.00,001 to 2,50.000 for the general All India Classer XII score (as determined by course eligibility).
The MUSAT is ranked from 101 to 200.
Scholarship requirements for a 15% waiver:
Around 70% of students in class XII were in the top five (as decided by course eligibility).
The general categories of JEE Mains are 2.00,001 - 2.50,000, and the general categories of All India NEET are 2.50,001 - 3.00,000.